Estimated read time: 1-2 minutes
This archived news story is available only for your personal, non-commercial use. Information in the story may be outdated or superseded by additional information. Reading or replaying the story in its archived form does not constitute a republication of the story.
Jed Boal ReportingRelief started more quickly this time around and the need is not as great as it was following the tsunami. Many relief agencies say they have what they need in the region. Even so, a local charity plans to help with medical needs.
When the tsunami hit December 26th, getting aid where it needed to go was an extraordinary challenge. After the quake yesterday thousands of relief workers, aid, and much money was already in Indonesia.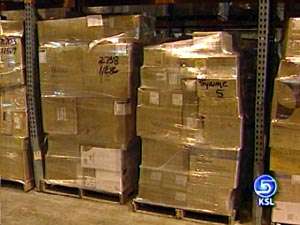 In Salt Lake Globus Relief will load pallets of critical medical and nutrient supplies, like vitamins, to send to victims. All they need is help with shipping costs.
John Pingree, Globus Relief: "About $9500 worth of donations to leverage that into $200,000 plus in medical supplies."
Less than ten-thousand dollars to send nearly a quarter-million dollars worth of supplies. Two months ago community donations enabled them to send five shipments totaling $1.3 million in aid.
John Pingree, Globus Relief: "We sent two to Sri Lanka, two to Indonesia, and one to India. They've been helpful and useful supplies. But we wouldn't have been able to do it without the kindness and generosity of the average individual here in Salt Lake."
Globus will send the supplies to one of its established charity partners in Indonesia.
John Pingree, Globus Relief: "There's really a need ongoing now, for another six, seven months in that area with medical and health supplies."
×
Most recent News stories