Estimated read time: 2-3 minutes
This archived news story is available only for your personal, non-commercial use. Information in the story may be outdated or superseded by additional information. Reading or replaying the story in its archived form does not constitute a republication of the story.
John Daley reporting A guilty plea from Mark Hacking is the beginning of the end to a murder case that brought national attention to Utah.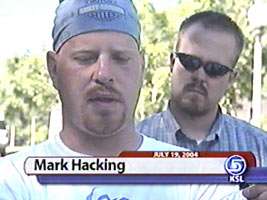 The disappearance of Lori Hacking first captivated Utah and the nation back in July, but her disappearance was only the -beginning of the story...
Mark Hacking, July 19, 2004: "I called her at about 10 o clock to say hi and just see how she was doing and they told me she-- she never made it in this morning."
Monday morning, July 19th-- Lori Hacking disappears.
According to her husband Mark, she never made it to work after her morning jog. Her car was found at Memory Grove.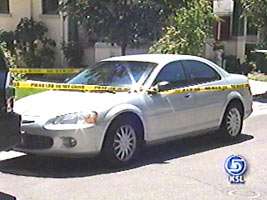 Investigators and family members launched a search.
Thelma Soares, Lori's mother, July 19, 2004: "If someone has her please, please let her go and bring her back."
But police soon shifted their attention to Mark Hacking after they found out he lied about his education. After a breakdown at a Salt Lake Hotel, Mark Hacking was admitted to a psychiatric ward where he allegedly confessed to Lori's murder to his brothers.
Lance Hacking, Mark's Brother, August 2004: "We clarified and made sure he knew that Scott and I acted out of love and I think that was apparent to him and that he understood that."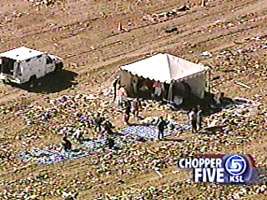 Police believe Mark Hacking shot Lori while she slept and then placed her body in a dumpster. Authorities searched a Salt Lake landfill. Lori's remains were found nearly 2 months later, on Friday October 1st.
Sgt. J.R. Nelson, Found Lori's remains, October 1, 2004: "I'm just happy for the family that they're gonna be able to get closure on this."
Lori Hacking was buried on October 9th-- Mark Hacking was formally charged with her murder on October 29th.
On December 5th, Lori's mother Thelma had the name Hacking removed from Lori's gravestone.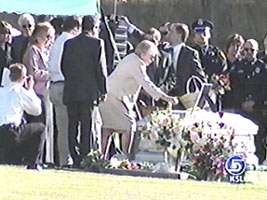 Thelma Soares, Lori's mother, December 5, 2004: "My religious belief is in the resurrection; her body will be whole and beautiful again, as it was."
×
Most recent News stories