Estimated read time: 4-5 minutes
This archived news story is available only for your personal, non-commercial use. Information in the story may be outdated or superseded by additional information. Reading or replaying the story in its archived form does not constitute a republication of the story.
Tonya Papanikolas ReportingMark Hacking makes his first court appearance today, from jail. And the police and the District Attorney say they will not be making any further comments on the case.
With each new piece of information, it seems to bring up new questions. We know from court documents yesterday that Lori Hacking confronted Mark about medical school on Friday after she left work, and he continued lying to her. But we don't know how much she pressed him for the truth between then and Sunday night.
This morning Mark appeared before a judge at the courthouse, but we didn't learn anything new from this appearance today. He appeared in court by way of video from the Salt Lake County jail. He stood with his hands behind his back, assumedly in handcuffs, wearing a yellow jumpsuit or shirt. He only spoke when the judge confirmed his name.
"Mark Douglas Hacking, is that your name, sir?" "Yes. Yes, sir."
No immediate family members appeared in court. Both the defense attorney, Gil Athay, and deputy prosecutor, Angela Miklos, declined to comment as they went in the courtroom. Once inside, Athay requested a formal reading of the charges.
Hacking was not required to enter any kind of plea today. That will come at a later arraignment hearing.
Yesterday's allegations brought new evidence to light and also prompted new questions in the case. For example, how did Mark Hacking's blood get on the couple's bedrail where a mix of his and Lori's DNA was found. Why was Mark packing after he allegedly admitted his lies about medical school to his wife? And did Mark specifically tell his brothers how he cut up the mattress?
Without giving details, the District Attorney emphasized yesterday that the mattress, knife and blood evidence matched the confession and passed the test of reliability.
David Yocom, Salt Lake County District Attorney: "Everything corroborates the truth of the statement to the tee."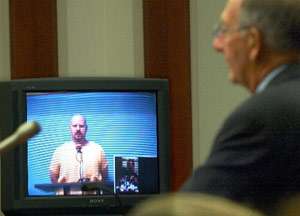 Other questions left unanswered -- did police find gunpowder in the apartment? Why did police not know about the confession for an entire week after Lance and Scott Hacking received it in the hospital? And did the confidential source actually see Mark Hacking dump a body in a University dumpster near where Mark worked?
David Yocom: "There was information given by a confidential source that the body had been deposited in a dumpster."
Mark's next court appearance will be on Monday, but he may not actually be in court. That is just a scheduling hearing to decide if and when Mark will have a preliminary hearing. He doesn't necessarily need to be present.
Police and prosecutors believe they can prove Mark Hacking killed his wife. But John Daley spoke with one expert in criminal law who believes the case may not be as clear cut as it first appears.
Police and prosecutors believe they have plenty of evidence to prove their case. For instance: Lori's blood in the apartment and her car, the mattress found in the dumpster, and Mark's alleged confession to his brothers.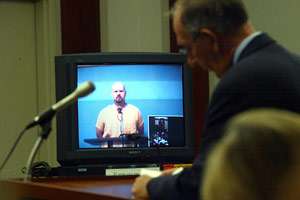 But they are still missing some key pieces of evidence that would make their case stronger--for example, a body and the murder weapon, according to Marguerite Driessen who teaches criminal law and evidence at BYU.
Marguerite Driessen, BYU Law Professor: "We have different speculations in this case about what the cause of death was. From knife to now gun. You know what? A body would clear that up quickly. But we don't have a body that can be autopsied to tell us what the cause of death is. So you have speculation. Whenever there's speculation what do you have? Room for reasonable doubt."
Another hurdle has to do with Mark Hacking's credibility. We know he lied about graduation from the U of U and about his plans to go to medical school. How can one be certain his alleged confession to his brothers, in which he told them that he shot Lori while she slept and dumped her body in a dumpster, is the truth?
Marguerite Driessen: "Even if he said it, do you believe that and not his other stories? Or pieces of that and not his other stories? It just raises a lot of questions that I wouldn't say give Mark Hacking a great defense, but I would say present some issues for the prosecution to look carefully at as they proceed."
Salt Lake police say they're roughly half way through the arduous process of searching the landfill for the body. If they don't find her there, a big question will remain -- where exactly is Lori Hacking?
×
Most recent News stories