Estimated read time: 8-9 minutes
This archived news story is available only for your personal, non-commercial use. Information in the story may be outdated or superseded by additional information. Reading or replaying the story in its archived form does not constitute a republication of the story.
If you wish to volunteer for the search, you are asked to go to the LDS Stake Center located at 142 W. 200 North in downtown Salt Lake. Volunteers need to be at least 18 years old. Please bring a Photo ID with you. You can also call 205-0038.VIDEO: View the latest news conference (4pm Monday)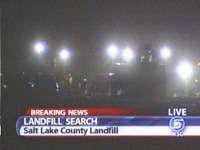 SALT LAKE CITY (AP/KSL News) -- Salt Lake City police investigating the disappearance of 27-year-old Lori Hacking are back tonight at the landfill they searched last week.
They are using cadaver dogs as they did last week.
Police Detective Dwayne Baird says the search last week had not been completed when the dogs had to be taken to another assignment.
Asked by why they were searching at night, Baird told a local TV station that the dogs had just become available again and they also worked better at night.
In other developments: Three days before her husband reported her missing, Lori Hacking took a phone call at work that left her stunned and sobbing, her colleagues at a brokerage house told The Associated Press.
Several colleagues said that Lori Hacking had been arranging for on-campus housing at the University of North Carolina medical school and that they believe the school was returning a call to say her husband, Mark Hacking, was not enrolled there, as he had told her.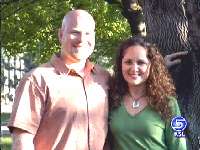 Lori Hacking left work early after receiving the call the afternoon of Friday, July 16. Mark Hacking reported his wife's disappearance the following Monday. She is now feared dead, and her husband has become the focus of the police investigation.
At the time of her disappearance, the couple were packing to move to North Carolina within weeks. But after she vanished, police and family members learned that in addition to lying about being accepted to medical school, Mark Hacking had not even graduated from college.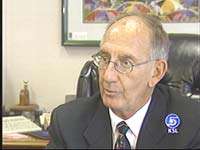 Late Monday afternoon, KSL Newsradio learned that the Hacking's have retained high-profile attorney Gil Athay to represent Mark Hacking.
Gil Athay : "I was contacted Thursday evening, late, met with the family, and agreed to become council for Mark, met with him on several occasions, and will be his lawyer until this thing resolves itself."
Scott Dunaway/Spokesman for Families: 'Obviously, anyone who is confronting the kinds of things that have been in the press, it would be prudent to retain legal council. it is the logical next step. "
Athay has represented some of Utah's most notorious murderers, including the Hi-Fi shop killers and John Albert Taylor.
Athay said he likes the challenge of high-profile cases, and added that it was common sense to hire a lawyer early in a case like this. He also commented that if the need arose, they could hire their own investigators.
Mark Hacking, a 28-year-old nightshift hospital orderly, has been at a psychiatric hospital since police found him running around naked in sandals the night after the search for his wife began.
On Monday, investigators searched a dumpster at the University of Utah near the psychiatric ward where Mark Hacking worked. Investigators had received a lead regarding the dumpster, and brought in crime lab technicians to test the dumpster.
Lori Hacking, a 27-year-old trading assistant who just learned she was five weeks pregnant, was a private woman who did not share personal troubles, making her breakdown in the office all the more unusual, said colleagues at Wells Fargo Securities Services.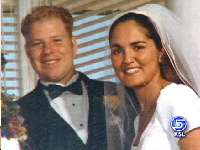 "She was visibly upset. She started to cry and got up to walk away," her supervisor, Randy Church, told the AP on Monday. He said that when co-workers asked her what was wrong, she replied, "It's no big deal; I'm OK. But I think I will go home."
Lori Hacking's co-workers gave accounts of the phone call to homicide detectives after she was reported missing. Officials at the University of North Carolina were trying to determine whether one of their administrators made the call.
"We wouldn't have any reason to doubt" the Wells Fargo employee accounts, Detective Dwayne Baird said Monday. He would not comment further.
The couple also attended a "going away" party that weekend, where some pictures were taken. The party was hosted by Church.
Church said detectives showed up the day after Hacking's disappearance and inspected her e-mail and computer files.
Lori Hacking's mother, Thelma Soares, was unaware her daughter had received the upsetting phone call, but did not get a chance to speak to her the weekend before she vanished, family spokesman Scott Dunaway said.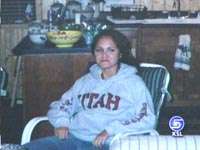 Brandon Hodge, another trading assistant, said that at about 10 a.m. on Monday, July 19, Mark Hacking placed a call to his wife's office, speaking first to Hodge.
"By the way, how is Lori?" Hodge quoted Hacking as asking. Hodge said he replied, "Well, she's not made it into work yet."
Church, who had been expecting Lori Hacking at 7 a.m. and says she was never late to work, then took the phone. He recalled Mark Hacking saying his wife had not returned from a sunrise jog at Memory Grove, a downtown park near the office. Hacking made it seem as if he was calling from his apartment, Church said.
"Oh, my God, her (work) clothes are still here," Hacking reportedly said to Church.
"I said, `You need to call police immediately. Just get off the phone,"' Church said.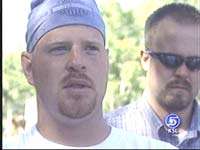 But Hacking did not immediately call police, and police say he was at a store buying a new mattress shortly before reporting his wife missing.
Three of her co-workers who spoke to the AP said they showed up at Memory Grove before Mark Hacking joined them. When he arrived in his Dodge Durango, they told him his wife already had been reported missing. He then placed a call of his own to police dispatchers.
Randy Church's wife told Eyewitness News that Randy called police Monday morning because Mark Hacking seemed reluctant. That information has not been confirmed by police, who are staying tight lipped about the progress of this case.
Hacking began an aimless search, walking and pondering before taking off on his own and abandoning Lori's co-workers. But first, he sat in his sport utility vehicle with an address book on his lap, making calls, apparently to relatives.
Meanwhile, the community is praying for the safe returning of Lori Hacking. Hundreds of people attended a vigil last night for the 27 year old, who is five weeks pregnant.
Today marks one week since she was last seen.
The search for Lori Hacking started at Memory Grove Park, and has since spread to popular mountain trails, nearby neighborhoods, even dumpsters. And so far, the search has come up empty.
The family has decided to step out of the media spotlight, and has a spokesperson to answer questions. The family is hoping to get some rest after the worst seven days of their lives.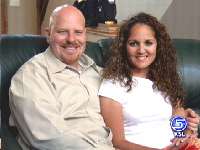 It's been a week of tears, hugs, and uncertainty for the family of missing 27 year old Lori Hacking.
According to her husband of five years, Mark Hacking, Lori went for a run up Memory Grove Park last Monday morning around 5:30, and never came home.
Since then thousands of volunteers have searched the park, nearby foothills, and the neighborhood where Lori was last seen, generating dozens of leads, but no Lori.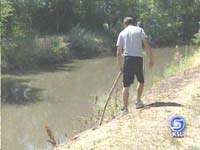 All the while, a cloud of suspicion forms over Mark, and what he was doing the morning Lori disappeared.
Mark says he woke up at 8, and called Lori's work to say hi at 10, found out she hadn't made it in, and called police.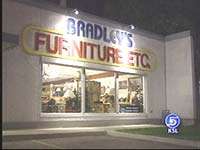 But the owners of Bradley Furniture say at that time he was buying a new mattress, the credit card transaction went through at 10:23.
There are news reports that police took a mattress from a dumpster near the Hacking apartment, though but police won't confirm it.
However, a box spring with what looks like a bloodstain on it, was taken from inside the apartment.
Another blow to the family, Marc never graduated from the University of Utah like he said, and never was accepted, or even applied to medical school in North Carolina, where the couple was going to move.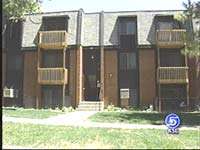 And the latest reports: the Deseret Morning News says a bloodied knife with hair was seized from Lori and Marks home, and a cable network reports blood was found inside the apartment.
Each new piece of information leaves both Mark's and Lori's family confused.
Scott Dunaway/Family Spokesperson: "The family doesn't know what is evidence and what isn't, they are aware of the media reports, but the police has been playing the investigation very close to the vest, so we really don't know what is factual and what isn't"
But the family does know Mark is in the psychiatric unit at the University Hospital this morning, and has been since the day after Lori went missing. He was taken there when police found him running around naked near the Chase Suite Hotel, about a half mile from the Hacking apartment.
Despite Mark's strange behavior, and what could be seen as incriminating evidence against him, both the Soares and Hackings are determined to keep the focus on Lori.
Scott Dunaway/Family Spokesperson: "They're still holding out hopeful they'll be able to find Lori and bring her home."
(The Associated Press and KSL News contributed to this story)
×