Estimated read time: 2-3 minutes
This archived news story is available only for your personal, non-commercial use. Information in the story may be outdated or superseded by additional information. Reading or replaying the story in its archived form does not constitute a republication of the story.
Sandra Yi ReportingElizabeth Smart's accused kidnapper will undergo another round of competency hearings, three months after he was declared competent to stand trial. That decision, after Mitchell began singing in court.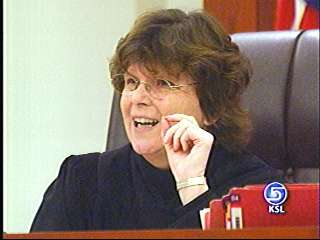 Mitchell silently walked into the courtroom, but moments later he began singing a Christmas hymn. Was it an act or is Mitchell truly incompetent to stand trial? That's now up to a doctor to decide.
Kent Morgan: "Justice can wait, but justice can't wait forever, and we're getting pretty close."
The defense's tactics could delay the trial for Brian David Mitchell, but prosecutors, although frustrated, are willing to play it safe.
Kent Morgan: "We think that we're going to do everything we can so we don't try this case twice."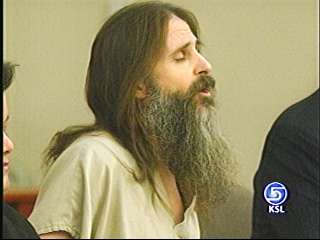 Mitchell will soon undergo more competency hearings. A judge today approved the defense's petition after Mitchell began singing the Christmas hymn, 'O Come, O Come, Emmanuel'.
Kent Morgan, Prosecutor: "I think that people can choose to sing or not choose to sing, whether it's in court or elsewhere. That indicates odd behavior, but all criminal behavior is odd."
Mitchell went into the second verse, even after the judge ordered him to stop singing. He was then removed from the courtroom.
Kent Morgan: "He clearly chose to sing when he wanted to sing, and I think that's good evidence of either someone choosing to sing or someone is nuts. I think either of those might be true, and we'll leave that to the psychiatrist."
In August a judge found Mitchell competent to stand trial for the kidnapping of Elizabeth Smart. He and his co-defendent, Wanda Barzee, were indicted by a state grand jury last year.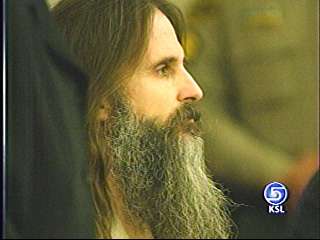 Kent Morgan: "We have been arguing that he is competent to stand trial for some time. Those sorts of behavior changes are not something that convinces me that someone is not competent to stand trial."
Mitchell's attorneys declined to comment today. His competency hearing has been scheduled for January 6th and 7th. His trial is still set to begin on February 1st.
×