Estimated read time: 3-4 minutes
This archived news story is available only for your personal, non-commercial use. Information in the story may be outdated or superseded by additional information. Reading or replaying the story in its archived form does not constitute a republication of the story.
Tonya Papanikolas ReportingOne victim of the Trolley Square shooting also lost her daughter, but Carolyn Tuft says her own life is a miracle, one she can't explain. She has a long road of healing ahead of her, but Tuft is up for the challenge.
Carolyn is a person who focuses on the positive. As she deals with her painful physical wounds, she says she can't ignore all the blessings that are helping her emotional healing.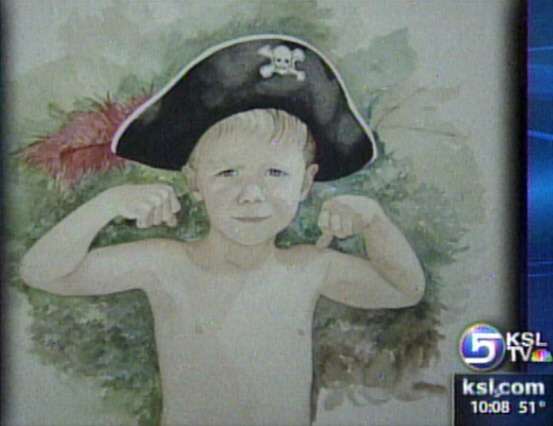 Looking at Carolyn Tuft, you would never know she has two severe gunshot wounds. Though she walks slowly, she is able to get around. Her main problem is her arm and her hand. She says, "I can't lift most things, a lot of things. The nerve damage in my arm is real extensive. They don't know if it will ever come back or how long it will take."
Before the shooting, Carolyn was commissioned to paint watercolor murals and portraits for people. It was her passion and provided part of her income. For now, she works her muscles through exercises like picking beads out of silly putty. It's a slow task, but Carolyn knows it's a blessing to be alive, let alone be able to move her arm.
When Carolyn was shot in the back, Sulejman Talovic was standing right over her with his shotgun.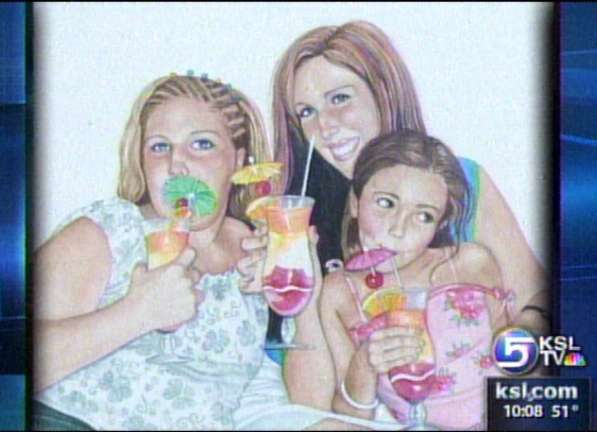 "He was point blank on my back," she told KSL. "That's what's amazing is I've got this huge hole in my back. I mean it's like this big and three inches deep and it didn't hit any major organs."
More than 100 BBs from the shotgun spread out in her back, near her kidneys and liver. Though the BBs in her arm damaged nerves, they missed the major nerve bundle that could have left her arm completely without feeling.
Doctors also thought they'd have to use large skin grafts to cover the hole in her back, but amazingly, they didn't.
Carolyn Tuft says, "He was able to pull the tissue together, and I've got a great scar."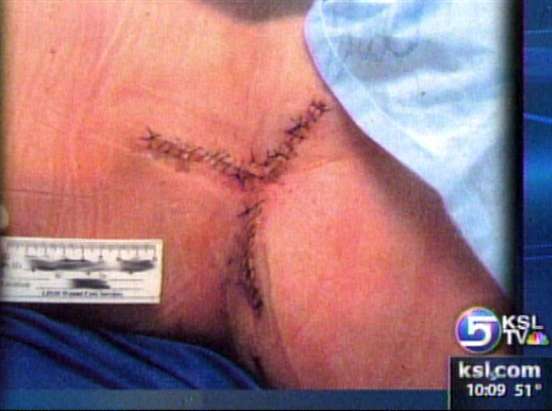 Carolyn says her wounds weren't the only miraculous circumstance from the shooting. That day her older daughter, Kate, was supposed to be with her and Kirsten shopping, but at the last minute, she got called in to work.
Kate Hinckley, Carolyn's daughter, explained, "On our way to Trolley Square we stopped at my work, and they dropped me off. I'm grateful I wasn't there."
Carolyn is grateful as well. "I don't know if I'd have the strength to keep going if they were both gone. She keeps me living."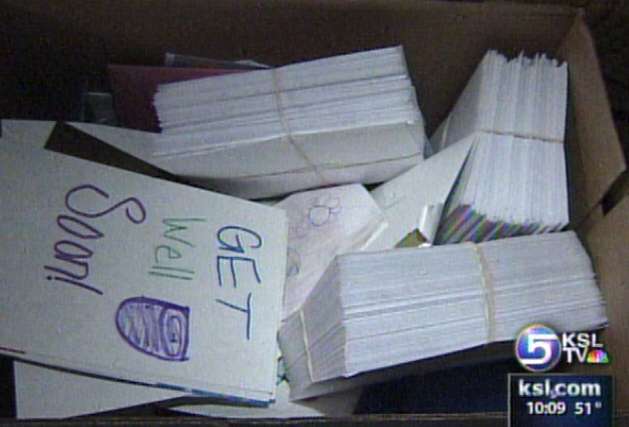 Carolyn also draws strength from the hundreds of people who have written her letters and cards. Many were delivered to the hospital.
"Overwhelming, the support and the love that has come from total strangers," Carolyn says.
Some of the cards are from elementary school children. Though many of the letters came in bunches she couldn't read at once, a single letter was delivered straight to her the day she was leaving the hospital.
Carolyn read it for us. "You are an inspiration to me, and I am sure you are to countless."
Carolyn says that letter and others actually did for her what the writers say she did for them. "She inspired me. And all these people that say I've done something for them, they buoyed me up and help me, help me heal."
Carolyn says she can't thank people enough for their cards, their love and their prayers. She remains positive about her future, despite a very tough financial situation. Carolyn can't work right now, and she didn't have health insurance, but many people are stepping forward to help. A fund has been opened in Carolyn Tuft's name at Zions Banks.
×
Related links
Most recent Utah stories