Estimated read time: 2-3 minutes
This archived news story is available only for your personal, non-commercial use. Information in the story may be outdated or superseded by additional information. Reading or replaying the story in its archived form does not constitute a republication of the story.
Alex Cabrero ReportingThere's a big problem growing in Utah County, and the state is hoping to do something about it soon. It seems the Japanese Beetle has come out of nowhere, and it's threatening trees, lawns and produce in the Orem area. If left untreated, state entomologists say, the beetles will continue to multiply and will eventually threaten the entire Wasatch Front.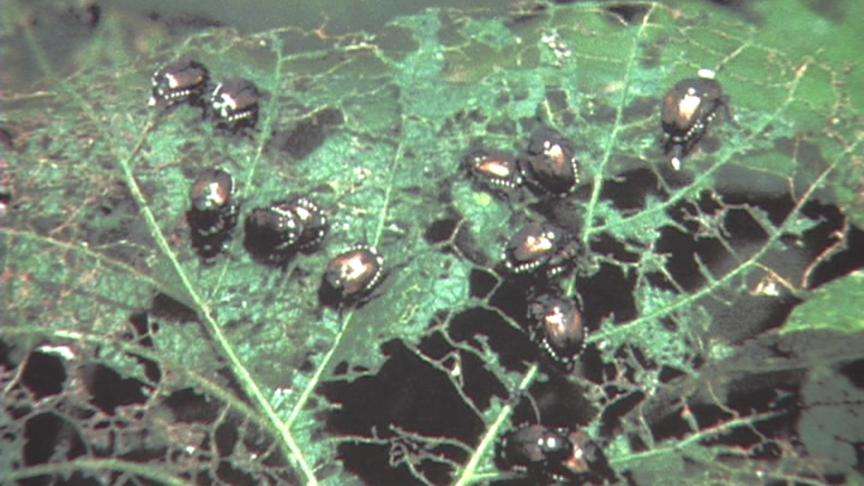 Just last summer the state department of agriculture caught 600 of these beetles in one part of Orem. That may not sound like a lot, but the year before they caught zero. Now they're saying they need to spray the area, and soon. Otherwise they're just going to continue to multiply.
The beetle is about the size of a fingernail, but the damage it can do is much bigger.
Utah entomologist Clint Burfitt explained, "It would eventually spread throughout the Wasatch Front and jeopardize the quality of life we enjoy."
Gardens, lawns, trees, orchards and other fruit trees are all at risk. Lots of the insects have been found in Orem, between I-15 and State street, 800 North and 400 South. That's where the state wants to spray.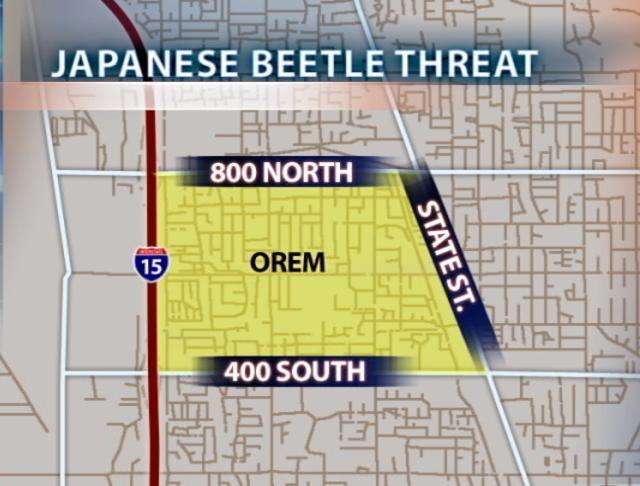 Joyce Johnson, an Orem resident is worried. "I'm personally very concerned. I live right in the middle of the targeted infested area."
Joyce Johnson is all for the state doing whatever it can. She was one of hundreds who attended a meeting at Orem Elementary to hear how the state plans to use chemicals to kill the beetle. Not everyone agrees, however.
Tim Larsen said, "I'm deathly allergic to that stuff."
Tim Larsen has an auto-immune disease and says the chemical would kill him. He doesn't live in the targeted spray area, but he believes it would get into the groundwater and into his home. The state says the chemical is safe and has been used by farmers and lawn professionals for years.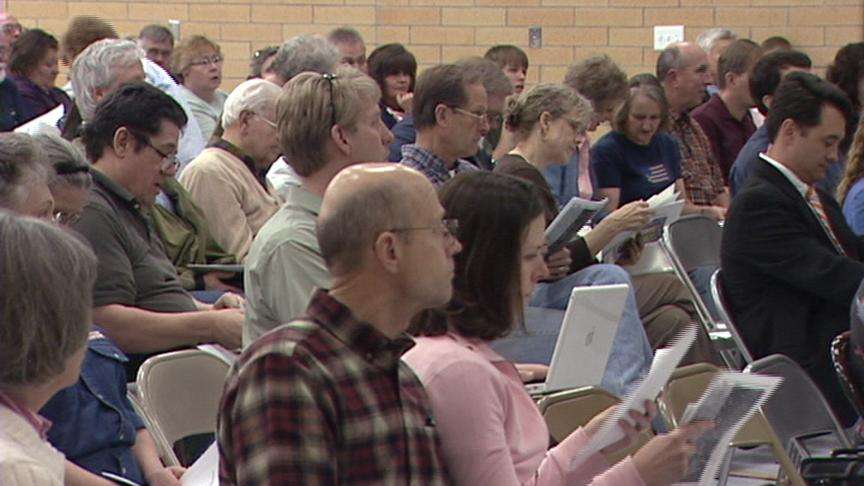 Burfitt says the sooner they spray, the better. "If we continue to wait, then it'll continue to increase in size," he said.
The spraying isn't scheduled to start until June, and once it's done you can't eat any vegetables from any gardens that have been sprayed for a full year. Larsen has filed an intent to sue the state to try and stop them from spraying.
×
Most recent Utah stories