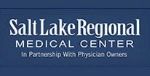 This story is sponsored by Salt Lake Regional Medical Center.
First-time parents have said for years it would be nice if babies came with a manual. And while plenty of books have been written about parenting (though those adorable bundles of joy still have yet to come with an "official" instruction book), the newest help comes in the form of apps and tech. After all, it is the 21st century, the era of the i-everything.
Here are just a few apps and gadgets with the latest technology to make taking care of a little one a little easier.
Apps
Baby Tracker
Details of just about everything that's vital in a baby's life, such as feedings and diaper changes, can get hard to remember, especially in the haze of those early weeks. An app like Baby Tracker allows a parent to note quickly and easily on a phone when he or she feeds the baby and for how long. This app includes ways to record diaper changes and baby's sleep patterns.
Nursing moms can log details such as which breast they used at a feeding and which one will be "up" for the next session. Parents using formula can keep notes on brands used and how babies are responding to them.
Baby Tracker also helps track health records and milestones, such as weigh-ins at doctor appointments and vaccinations.
Wonder Weeks
Based on a best-selling book, this app informs parents of babies' mental development, which happens in 10 "major leaps" in the "first 20 months of life," according to the book's website. The book and app help parents understand better what's going on as their babies grow mentally and give support during these times, which often spur fussier periods. It gives "hints on how to help a baby play and learn." Parents can record these leaps in the app as well as learn about them.
Peekaboo Moments
It's easy nowadays to take and amass hundreds of photos of an adorable new baby. What's not so easy is keeping track of them, saving and sharing — and doing so without the whole world seeing the pictures. Peekaboo Moments stores photos on a private site that's accessible only to those loved ones to whom parents give the security questions and answers. The photos uploaded will be stored in chronological order, and anyone authorized by parents to upload pictures can add to the site. Not only photos but thoughts about the baby can also be added and stored so the baby's milestones and activities can be put together in a collaborative online scrapbook.
(In the app and can't see the quiz? Click here.)
Gadgets
Owlet
Countless parents have stood over their sleeping babies watching for their chests to rise and fall, gone back to bed, and then worriedly gone back to that quiet crib or bassinet to watch for signs of a healthy infant. But the Owlet allows new parents a bit more peace of mind by checking all those basics with a sock. The Owlet sock does what the clip-on pulse oximeter does in hospitals, monitoring heart rate and oxygen levels. The sock then wirelessly sends the information to a base station, which sends that on to an app on the parent's smartphone. If the baby's heart rate or oxygen levels fall "out of range," parents will receive an alert.
Baby Shusher
Parents of infants are always trying to find ways to soothe and calm their fussy babies and/or get them to fall asleep. While crying babies obviously need diaper changes and food, sometimes their cries don't have to do with those basics parents need to provide. And often it's hard to know what they need to relax so all can get much-needed rest. A gadget like the Baby Shusher soothes by using "white noise" that's tailored to babies.
"The rhythmic shush reminds the baby of being inside the womb, where there is a constant inundation of loud sounds from blood flow and other in utero noises," according to the website. "These sounds, which may initially seem harsh (to parents), are actually very calming to a baby."
There's plenty of help available out there for new parents, whether it's from books, gadgets or apps, friends and family or professionals. Parents can depend on the professional maternity and infant care available at Salt Lake Regional Medical Center to make those early months — and on — happy and healthy ones.
0 Pending Comments
Sorry, we are not accepting new comments on this story, but if you have more to contribute please email
newstip@ksl.com
Showing of 5 comments
Sorry, we are not accepting new comments on this story, but if you have more to contribute please email
newstip@ksl.com