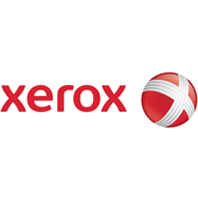 Xerox
Brentwood, TN | 140,000+ Employees 0 Listings
Overview
For more than a half a century, Xerox has been a leader in document technology and services. We continue to build on this heritage of innovation. We now are the world's leading enterprise for business process and document management, offering global services from claims reimbursement and automated toll transaction to customer care centers and HR benefits management. The new Xerox is dedicated to innovation, service and giving our customers the freedom to focus on what matters most: your real business. Our dedication to innovation runs throughout everything we do at Xerox. We dedicated 3.2% of our revenue to research and development in 2013. We're dedicated to building a place where great ideas and people can thrive. Do you have what it takes to join the team?
Xerox Mission Statement
Through the world's leading technologies and services in business process and document management we're at the heart of enterprises from small to large, giving our clients the freedom to focus on what matters most: their real business.
Core Values One thing that never changes is our core values.
We succeed through satisfied customers.
We deliver quality and excellence in all we do.
We require premium return on assets.
We use technology to develop market leadership.
We value our employees.
We behave responsibly as a corporate citizen.