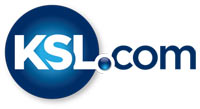 6 tips for maintaining your figure during the holidays
November 27, 2017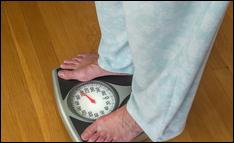 It's the most wonderful time of the year, but staying svelte during the holiday season can be pretty tough, particularly when sugarplums (and fudge and pumpkin pie…) are dancing in your head — and around your office break room.
If you're looking to keep your figure — or better yet, improve it — this holiday season, these holiday tips will keep you feeling lean.
Choose iron over rubber
With travel, holiday parties and endless shopping, it's quite natural for your workouts to take a backseat to the season's festivities. But if you're going to be sacrificing gym time for caroling and merry-making, make sure the gym sessions you do get in includes weight-lifting, which will keep you in shape longer than a long cardio session on the treadmill. According to The Huffington Post, "detraining" effects on strength are minimal in the first two weeks, as opposed to cardio, which detrains rapidly with inactivity.
Manage the spread
If your kitchen island looks like Mrs. Clause just delivered a midnight snack, you're not doing yourself any favors. Newsflash: Having treats in eyesight makes it much more likely they'll end up in your mouth (and then on your thighs, tummy — you get the idea). While you don't have to completely deprive yourself this season, it's important to portion control your treats. Choose something you really love (peanut butter fudge, anyone?), then freeze small portions in plastic baggies. Pull one out each day or just when you really need a holiday fix.
Splurge on 'healthified' variations
There's nothing like a big plate of mashed potatoes and gravy on Thanksgiving, but when that Thanksgiving dinner turns into Black Friday breakfast and then into every weeknight meal for the rest of the season, well, you've got a problem. If you're craving the comfort foods of the season, find "healthified" versions for you to eat on the daily. For example, loaded cauliflower mashed potatoes can give you the warm, creamy satisfaction of potatoes. For other healthified holiday foods, check out Health.com.
Keep the scale handy
Sure, you don't want to be obsessive about your weight, but if you're not monitoring it occasionally, it's much easier to let that number creep up. Keep your bathroom scale in eyesight and weigh yourself twice a week — preferably first thing in the morning when your stomach is empty. This simple act will help you cut back when you've overindulged and keep you from the painful realization that you've expanded 10 pounds come January.
Get help with problem areas
Want to ask Santa for a gift that offers big returns all season long? A liposuction session from Alpine Plastic Surgery in Ogden can actually help you improve your figure — not simply maintain it — this holiday season. Opt for newer, less invasive, safer and easier forms of liposuction, like ultrasound-assisted or laser-assisted liposuction on problem areas like the abdomen, back and sides of the body.
Look beyond the bod
Sure, your figure is an important part of your physique, but if fine lines and wrinkles are making you look too tired to stay up past midnight on New Year's Eve, it's time to do something about it. A nice Botox session from Santa or your favorite elf can give you an instant, youthful boost this holiday season. Try Juvederm to add volume and hydration to your skin, or Radiesse for correcting deep wrinkles and folds.
Don't give up just because the holiday season is here. By taking care of yourself, you can look jeven better at the end of the holidays than at the beginning.