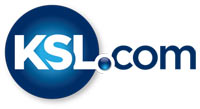 A doctor's 3 step plan to healthy weight loss
June 19, 2017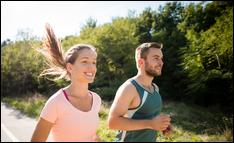 If you've decided it's time to improve your diet and get into shape, congratulations! You've taken the first steps toward healthier living.
But with all the conflicting diet advice out there, how can you know what programs are effective and won't damage your body?
Weight loss methods matter in the fight for better health. Using fad or unsustainable diets can damage your metabolism and ultimately set you back.
Dr. Brett E. Blaser, family practitioner and medical weight loss specialist at MountainStar Healthcare, recommends the three-phase ketogenic diet to keep patients' metabolic rates high and to harness the body's natural fat-burning power to help his patients get positive and long-lasting results.
Phase 1: Strict protein diet
At the beginning of a ketogenic diet, your main goal is to get your body into the metabolic state called ketosis. Your body enters ketosis when you eat mainly proteins and fats, strictly limiting your carbohydrates and sugar intake for approximately three days.
Ketosis is when your body has run out of sugars (glucose) and carbohydrates to use as fuel and begins burning your fat stores. Your fat stores are broken down with enzymes produced by the liver called ketones.
"The more restrictive you are on your carbohydrates (less than 15g per day), the faster you will enter ketosis," states a beginner's guide to keto.
"This is a crucial phase of the diet because it preps your body to go into fat-burning mode," said Blaser.
During this phase, you eat a calorie-restricted diet of fat and protein, including cheese, oils, beef, chicken, seafood and nuts.
Phase 2: Protein, fats, and leafy greens
Once your body has used up all of its easy energy stores (carbohydrates and sugars), it's ready to burn fat.
As long as you've faithfully eaten protein and fats with few carbs, this is the point when you'll really see results, said Blaser.
During this phase, you can eat vegetables, especially leafy greens. Dark-leaf kale, spinach, asparagus, mushrooms, zucchini and cucumbers are all on the menu.
Vegetables and fruits have carbohydrates, so you'll have to use apps like MyFitnessPal or Lose It! to keep track of how many grams of carbs you're consuming per day, said Blaser.
Phase 3: Balanced maintenance
Once you've lost all the weight you need to enter a healthy and sustainable range, you enter the more balanced and less-restrictive maintenance phase.
During this phase, you and your doctor will decide on an individualized ratio of fat, protein and carbohydrates that will help you maintain your desired weight for life.
"Many people do well eating protein as 50 percent of their calories, 30 percent carbohydrates, and 20 percent fat, but if a person is carb-sensitive, I will adjust those figures," said Blaser.
Results for life
With this program, many patients see great and long-lasting results.
Most women lose 10 pounds in a month on this doctor-supervised three-phase program, while men lose 15 on average, said Blaser.
With all of the fad diets out there, choosing one that's endorsed by medical professionals and that uses your own body's mechanisms to burn fat can keep you from falling prey to unsustainable eating habits.
If you want to learn more about effective medical weight loss, take a look at treatments offered by MountainStar Healthcare.