Estimated read time: 2-3 minutes
This archived news story is available only for your personal, non-commercial use. Information in the story may be outdated or superseded by additional information. Reading or replaying the story in its archived form does not constitute a republication of the story.
Dr. Kim Mulvihill ReportingPeople worried about sudden cardiac arrest no longer need a doctor's prescription to buy devices that jump-start the heart. The Food and Drug Administration is now allowing consumers to go online and purchase the $2,000 devices for home use.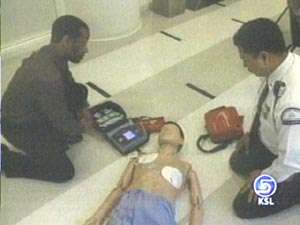 About 80 percent of the instances of sudden cardiac arrest, which is best treated by a shock from a defibrillator, happen at home. Until now, people needed a prescription for a home defibrillator.
Four years ago while skiing, Lee Curtes suffered sudden cardiac arrest -- a portable defibrillator saved his life.
Lee Curtes: "The day I arrested on the top of a mountain, I was blessed by having ski patrollers who used a defibrillator to save my life. But without a defibrillator, I wouldn't be here today."
Sudden cardiac arrest can strike anyone, anywhere, anytime -- often without warning. The American Heart Association estimates tens of thousands of Americans could be saved each year if defibrillators could reach victims more quickly.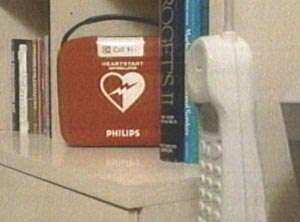 Jeremy Ruskin, M.D., Mass General Hospital: "The current survival rate for sudden cardiac arrest victims is abysmally low, less than 5% on average. The reason for that is cardiac arrest is a very time sensitive problem; that is, we have a very short period of time to reverse the abnormal heart rhythm."
And the definitive way of reversing that abnormal heart rhythm is with an electrical shock. If that shock is not delivered within four or five minutes, the chance of surviving without severe neurological damage is very small.
The device approved today by the FDA only delivers a shock if a patient is in clear cardiac arrest. It uses clear voice instructions and visual icons to guide the user through the steps.
Lee Curtes: "Without the defibrillator, I wouldn't be enjoying my first grandchild or my second one due tomorrow, or the wedding coming up of my third daughter. I'm blessed to have the defibrillator and enjoy the years that I've been given."
×