Estimated read time: 1-2 minutes
This archived news story is available only for your personal, non-commercial use. Information in the story may be outdated or superseded by additional information. Reading or replaying the story in its archived form does not constitute a republication of the story.
LAS VEGAS (AP) -- Dani Wright scored a game-high 14 points and had six rebounds to lead BYU over Utah 55-49 in the Mountain West Conference women's semifinal round Thursday afternoon.
Mallary Gillespie added 13 points and nine rebounds, while Melinda Johnsen had 12 points for the top-seeded Cougars (23-8).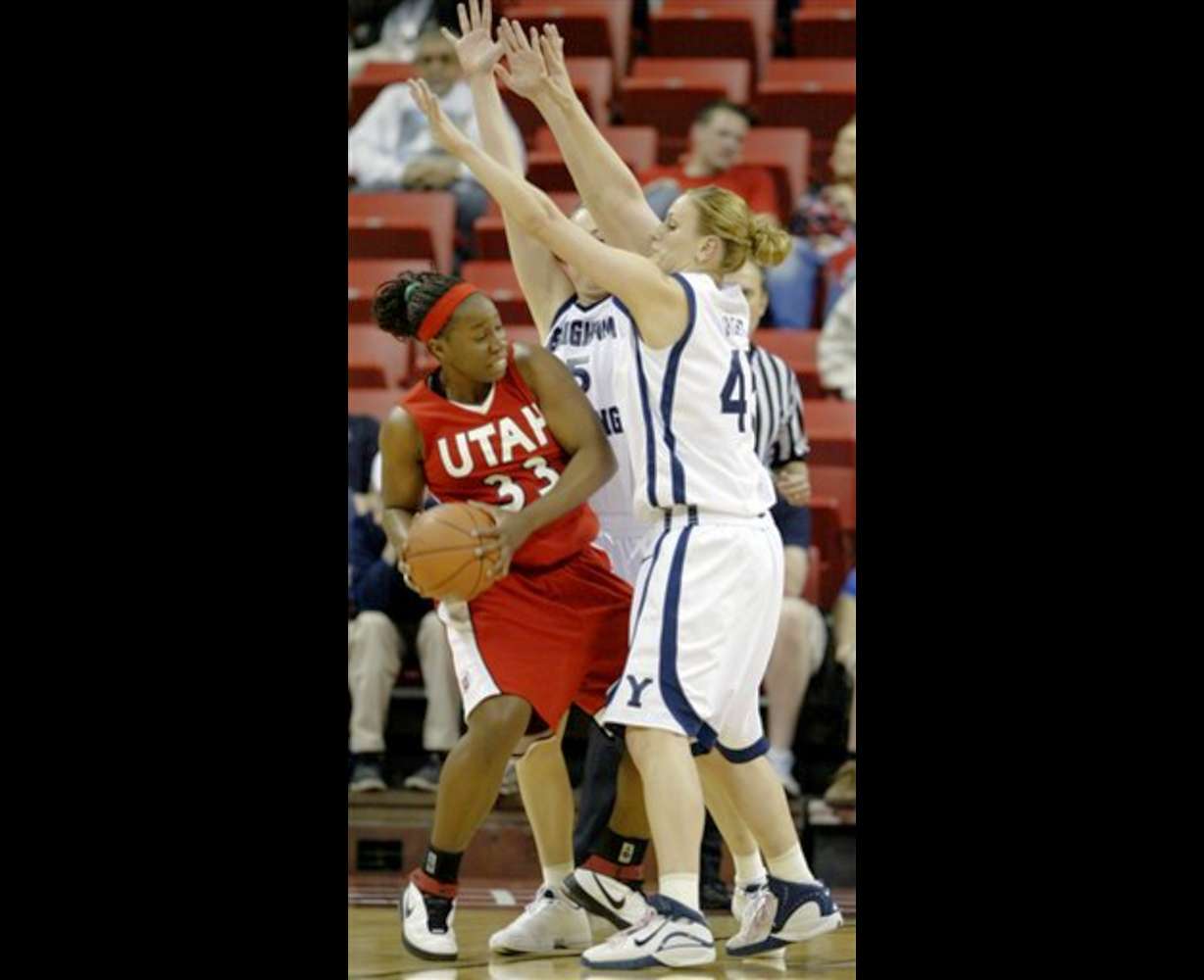 BYU will play No. 3 New Mexico, a 65-53 winner over Wyoming, in the championship game Saturday afternoon.
Kalee Whipple led the Utes (18-13) with 12 points and seven rebounds. Joh-Teena Filipe and Marie Warner each had 10 points for Utah, which won the conference tournament last year.
After the Cougars led 30-22 at halftime, the Utes went on a 17-4 run. Utah built two five-point leads, the last at 41-36 with 9:23 remaining. But BYU answered with an 8-0 run, taking the lead for good, 42-41 with 5:29 left.
The Cougars won despite shooting making just 3-of-17 from 3-point range. Utah, meanwhile, shot 13-of-13 from the free throw line.
The teams split the regular-season meetings, including BYUs 59-55 win 10 days earlier.
Last year in the championship game, Utah defeated BYU 84-60.
Except for a brief one-point Utah lead early, the Cougars led throughout the first half, once building a 28-15 advantage, their largest of the game.
(Copyright 2007 by The Associated Press. All Rights Reserved.)
×
Most recent Sports stories