Estimated read time: 1-2 minutes
This archived news story is available only for your personal, non-commercial use. Information in the story may be outdated or superseded by additional information. Reading or replaying the story in its archived form does not constitute a republication of the story.
Coco Warner ReportingA roadside bomb kills three U.S. soldiers in Baghdad. Among the soldiers killed is Army Specialist Brandon A. Parr, of West Valley.
Specialist Parr was on his second tour in Iraq. This morning, his funeral arrangements are being made. Officials at the Army Reserve at Fort Douglas spoke with the family about their loss.
Claude McKinney, 96th Regional Readiness Command: "They understood it was important for him to go to serve his country. They feel very good about that."
In a statement, Specialist Parr's wife said, "He felt it was something he had to do. Nine-eleven was his motivation to join the Army."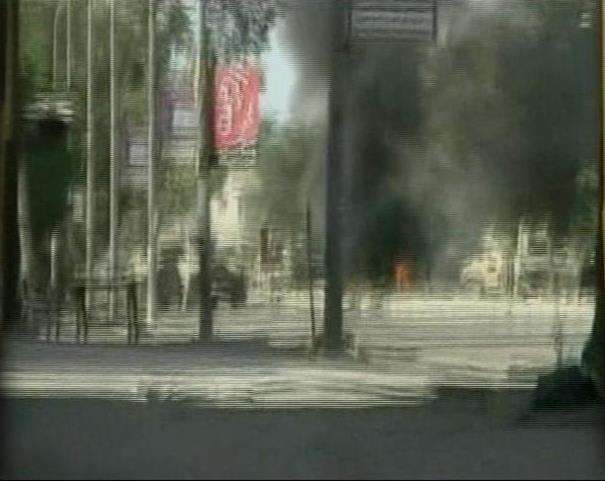 Parr was on patrol in Baghdad Saturday when an improvised explosive device, or IED, struck his armored vehicle and exploded. The specialist was married, and leaves behind a four-year-old son.
Parr had already served one tour in Iraq, was back in Utah during the Christmas holidays before his tour was extended again.
Since the war started four years ago, more than 3,000 U.S. troops have died in Iraq. More than 1,000 of them, like Parr, were killed by IED explosions, including eight so far this month and 72 so far this year.
Five Utah soldiers, including Parr, have died in Iraq since January 1 of this year.
×
Most recent News stories