Estimated read time: 3-4 minutes
This archived news story is available only for your personal, non-commercial use. Information in the story may be outdated or superseded by additional information. Reading or replaying the story in its archived form does not constitute a republication of the story.
SALT LAKE CITY -- Seven years after her kidnapping in 2002, Elizabeth Smart takes the stand to testify against the man accused of taking her, Brian David Mitchell, at his competency hearing. Details were gruesome and hard for some people to listen to.
Smart described how Mitchell held a knife to her throat, took her from her home, performed a marriage ceremony then raped her.
Smart testified she was raped every day, sometimes three or four times per day. She said, "There was no actual 24-hour period where he wasn't able to rape me." He even reportedly chained her to a tree to keep her from escaping.
She continued to describe Mitchell as "smart, articulate, evil, wicked, manipulative, sneaky, slimy, selfish, greedy, not spiritual, not religious, not close to God," and he used religion to manipulate others. She says Mitchell pretended to be interested in The Church of Jesus Christ of Latter-day Saints to befriend a family in California so he could kidnap their daughter and take her as another wife, but his plans failed.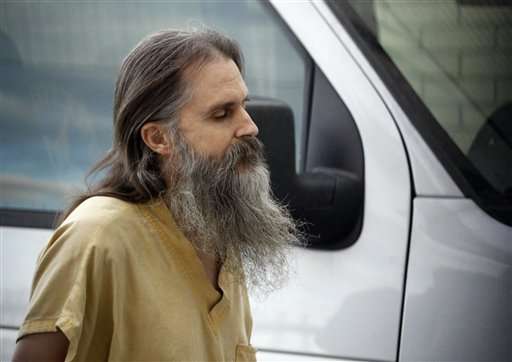 Mitchell's attorneys said Smart's testimony shows he is delusional and unable to help in his own defense.
Attorney Robert Steele said, "There are different opinions about what all that means. It's a very narrow question."
But federal prosecutors say Mitchell's behavior is just another one of his manipulations.
U.S. Attorney for Utah Brett Tolman said, "It is the position of the United States that he has attempted to fool or to deceive the system."
Elizabeth's father, Ed Smart, said, "There shouldn't be any issue about whether someone's been fooled or whether anyone should be allowed to consider themselves incompetent because they won't help in their own defense, because if that's the case, we're a bunch of idiots."
Outside the courtroom, Ed Smart said he had no idea how much abuse his daughter had to go through. On KSL's Doug Wright Show, he called the testimony heartbreaking.
"For her to be able to get up and say what she did took a lot of courage," he said.
The judge is expected to make a decision on the matter of competency in February. However, the Smart family did get closure from the other defendant in the case, Mitchell's wife Wanda Barzee. She pleaded guilty to federal charges of kidnapping and unlawful transportation of a minor. She also issued a public apology to Elizabeth.
Barzee said, "I'm greatly humbled as I realized how much Elizabeth Smart has been victimized and the role that I played in it. I'm so sorry, Elizabeth, for all the pain and suffering I have caused you and your family. It is my hope that you will be able to find it in your heart to forgive me one day."
But one of Barzee's daughters, who did not want to be identified, believes Barzee was not sincere and says Barzee was emotionally abusive. She says, "She was one that would brainwash us for two to three hours a day. She would lock up food."
Barzee agreed to serve 15 years, with credit for the time she has served since her arrest in 2003.
E-mail: pnelson@ksl.com
×
Related stories
Most recent News stories