Estimated read time: 1-2 minutes
This archived news story is available only for your personal, non-commercial use. Information in the story may be outdated or superseded by additional information. Reading or replaying the story in its archived form does not constitute a republication of the story.
Hundreds of people were standing along the shore in Acadia National park in Bar Harbor, Maine to watch the waves whipped up by Hurricane Bill. Then a rogue wave kicked up, some 15 to 17 feet in height, and swept several people into the sea. One 7-year-old girl was killed. ABC's john Berman reported this morning on KSL from Maine. Click here to hear the interview.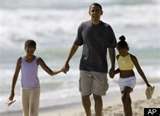 Is there anything wrong with the president spending $30 or $40,000 on a vacation? "I don't think so," ABC Political Consultant Steve Roberts told Grant and Amanda. Steve believes most Americans understand that the President needs a vacation, needs privacy, and needs significant security while he's there. Steve also talked about the poll numbers that show for the first time a majority of Americans do not approve of the President's handling of the health care issue. Click here to hear more from Steve.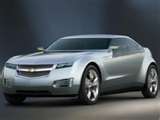 230 miles per gallon for the Chevy Volt? Really? Oh yeah! In fact, since the car will go about 40 miles on an overnight charge, if your commute is less than 40 miles, your gas mileage has an infinite potential. After you use that 40 miles, you start using gas. We talked to the top dog over the Volt at GM, Tony Posawatz, this morning. Interesting interview. Click here to hear it.
×
Most recent News stories