Estimated read time: Less than a minute
This archived news story is available only for your personal, non-commercial use. Information in the story may be outdated or superseded by additional information. Reading or replaying the story in its archived form does not constitute a republication of the story.
We're focused on the Judge Sonia Sotomayor confirmation hearings that begin today in Washington. ABC's Political Consultant Steve Roberts says that some of the Republican questions will be designed to play to the base, although they'll have to be careful because of the growing Latino vote in the country. Republicans will also be sending a message to President Obama - we will not give you a free ride. Click here to hear more from Steve.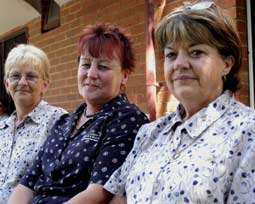 "If you could get a Cadillac for the same price as a Chevrolet, wouldn't you want the Cadillac?" That's what one over-45 worker looking for a job is thinking he is - he's the Cadillac with more experience and ability than the 25 year old, but he's finding it hard to find work in this economy. More than 40% of the unemployed are over 45 years old. Is that coincidence or ageism? Click here to hear our report.
×
Most recent News stories