Estimated read time: 1-2 minutes
This archived news story is available only for your personal, non-commercial use. Information in the story may be outdated or superseded by additional information. Reading or replaying the story in its archived form does not constitute a republication of the story.
My first big break at CNN came when I replaced Dan Patrick as CNN"s Northeast (NY Bureau) sports reporter back in 1988. A few years later, I moved back to Atlanta and co-anchored with Dan from time to time. He was always a blast to work with, and obviously has grown into one of the great talents in our industry.
Dan was in town to promote his national morning radio show, which airs on KALL 700, and he entertained a few dozen fans while doing his show live from Rio Tinto Stadium Friday morning.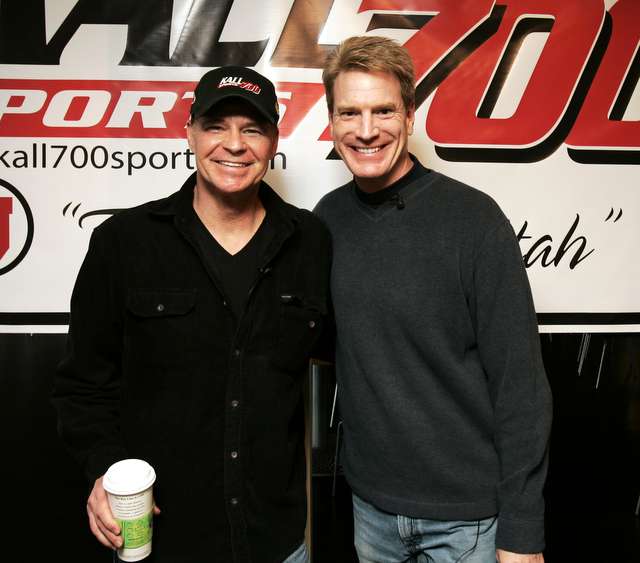 I sat down with Dan after his show for an interview that aired on SportsBeat Sunday. The more memorable insights from Patrick include:
Loving that Kyle Whittingham voted Utah No. 1 in the final coaches poll, I asked him if he thought Utah should be considered national champions.
He shares his reasons for leaving ESPN, which include a quality of life/family issue, something we in Utah can relate to deeply.
Patrick also gives us his insights on the Jazz's injury-riddled season and gives fascinating thoughts on today's superstar/businessman mentality, where playing in pain takes a backseat to what's best for the "I, me, personal corporation."
"Jazz fans wonder whether Carlos Boozer is worrying about playing now for Utah or getting ready to play for someone else next year," Patrick said.
E-mail: tkirkland@ksl.com
×
Most recent Sports stories