Estimated read time: 5-6 minutes
One cool thing about Volkswagen is that it's not just a car brand – it's an entire culture of automobile lovers and people who enjoy the thrill of driving. The VW brand is so iconic, in fact, that most of the vehicles don't even need the VW badge to pick him out of the lineup. When you see a Volkswagen Beetle – you know you're looking at a VW.
Volkswagen is one of the rare brands that pay homage to its automobile roots while always looking forward to the future. This is a major reason VW owners love their vehicles so much. Here are a few other favorite reasons why drivers are so obsessed with their Volkswagen cars.
Volkswagen cars are among the most competitively priced
During a challenging time in the automobile market where inflation has caused the price of new and used vehicles to skyrocket, you can count on Volkswagen SouthTowne to still deliver amazing deals on their cars. For instance, the 2022 Volkswagen Jetta has a starting MSRP of $20,415, easily making it one of the most competitively priced sedans in its class. Plus during the Volkswagen SouthTowne Recession-Proof sale, they're discounting all their cars to make sure guests get in a better financial situation. Guests can choose from APRs as low as 2.99%, discounts up to $2,000 and leases as low as $299 a month.
Additionally, the all-electric VW ID.4 has a starting MSRP of just $37,495, making it far less expensive than its biggest competitors in the EV space. Plus at VW SouthTowne they're offering a $7,500 lease credit on the ID.4! This limited-time offer is a huge benefit and discount to guests who are ready to go electric.
Volkswagen is among the lowest cost of ownership of any brand
Buying a vehicle shouldn't mean expensive maintenance and costly unexpected repairs, which is exactly why drivers love their Volkswagen cars. They are famously reliable, and the statistics prove it. A recent ranking by Savvy of the most expensive cars to own had Volkswagen all the way down at the #22 spot. When you own a Volkswagen car, you don't have to worry about paying an arm and a leg for routine maintenance and repairs.
"Our guests are still surprised that they don't need an oil change more than once a year in a Volkswagen," Josh Osborne, general manager of Volkswagen SouthTowne. says. "Another thing that sets our cars apart is our Carefree Maintenance - with every new car you get coverage for the first two years of manufacturer-recommended maintenance intervals (two years or 20,000 miles, whichever occurs first).
In the event you need service on your vehicle, don't hesitate to reach out to the VW service center.
Volkswagen cars are incredibly well-designed and versatile
If you're looking for a German vehicle that is at the forefront of interesting, modern, well-composed designs, without spending German luxury money, Volkswagen is an obvious choice. Volkswagen cars and SUVs are designed to be modern, sporty, technologically forward, comfortable, and intuitive.
"The style and design of the vehicles at Volkswagen SouthTowne are just some of the many reasons why we have so many repeat customers," Osborne says. "Volkswagen drivers love everything from the way the seat feels like it was perfectly designed for you to the solid non-nonsense exterior design of the car."
"A guest will start with a Jetta, then upgrade to a Passat or Tiguan, then maybe to an Atlas Cross Sport or Atlas, or an Arteon or Golf model depending on their stage of life," Osborne says. "We can offer something that is stylish and extremely comfortable for every stage of life."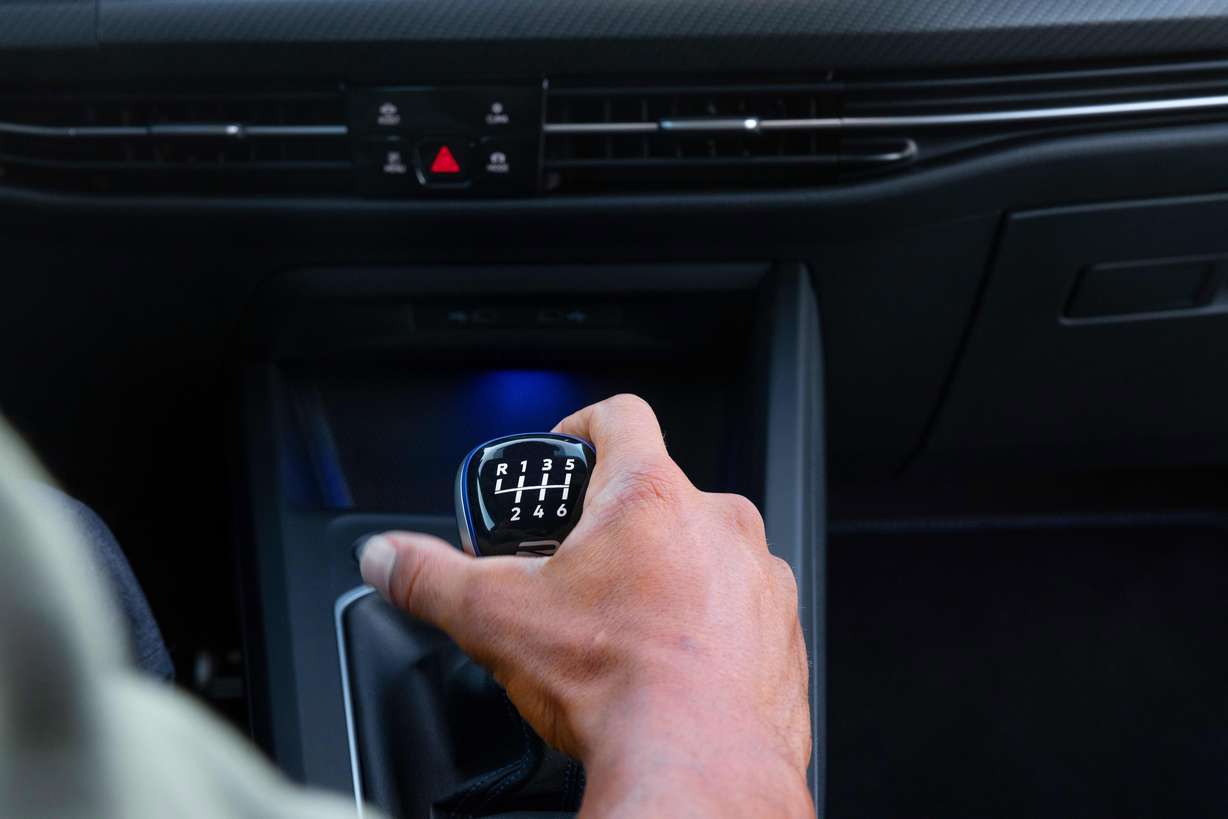 Volkswagen cars are some of the best in the world
A lot of car brands claim they make the best cars in the world, but only Volkswagen has the hardware to actually back it up. Case in point: the all-electric Volkswagen ID.4 was the winner of the 2021 World Car of the Year Award, besting its EV and non-EV counterparts alike. Not bad considering the ID.4 is the brand's first foray into the electric vehicle category. The Tiguan and Arteon were named a Top Safety Pick+ by the IIHS. The Volkswagen Atlas was named Family Car of the Year by Cars.com in 2021. The accolades go on and on!
VW SUVs can handle even large families
VW established long ago that it could handle even the largest of parties with the release of the Type 2 Microbus back in the 1950s. In the current day, VW is still releasing vehicles made to accommodate the large family dynamic. The VW Atlas, the brand's full-sized SUV, can comfortably seat up to seven passengers. It's also worth mentioning that this vehicle offers plenty of cargo room with up to 96.8 cubic feet. For smaller families that want the towing capacity of an Atlas, VW offers the Atlas Cross Sport that seats five passengers and all of your sporting gear! With VW there's something for everyone.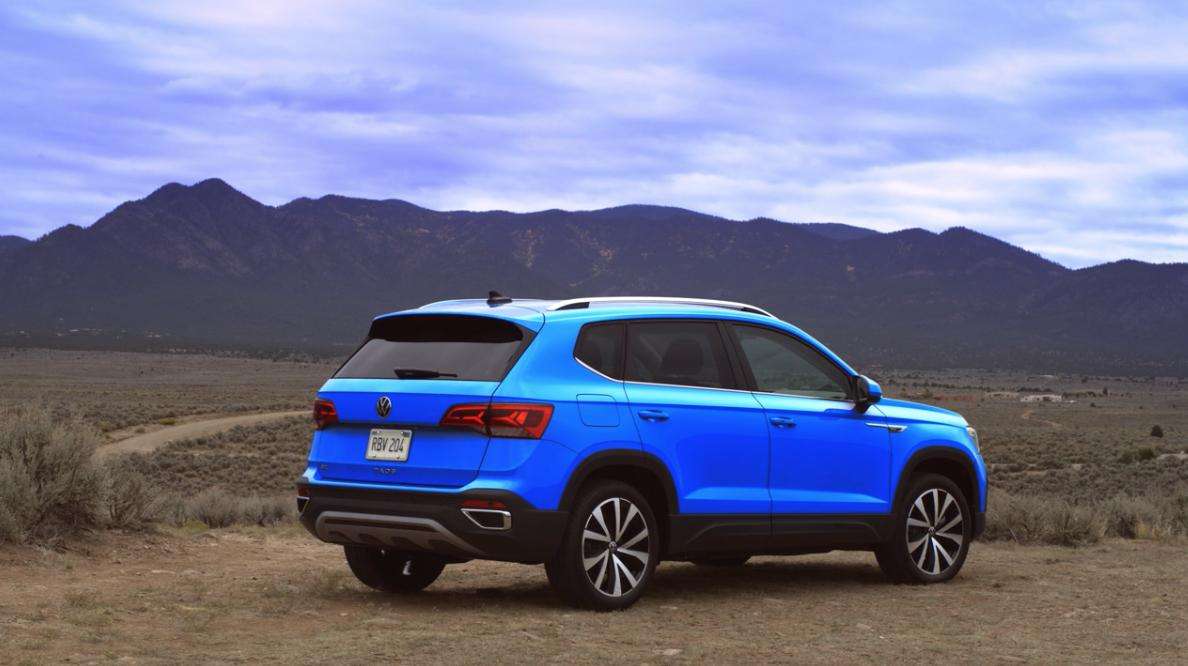 Volkswagen cars and SUVs come with an industry-leading warranty
Another big reason why drivers love vehicles is that they know they are going to be taken care of through the manufacturer's warranty. Every late-model car and SUV sold at a Volkswagen dealership near you comes with Carefree Coverage. It includes the following:
2 yrs. Service – Scheduled Carefree Maintenance (2 years or 20,000 miles)
3 yrs. Help – Roadside Assistance (3 years or 36,000 miles)
4 yrs. Coverage – New Vehicle Limited Warranty (4 years or 50,000 miles)
5 yrs. Access – myVW Remote Access.
When you visit the VW service center for maintenance or repairs, Carefree Coverage will appear in your records, making the process simple and easy.
Considering Volkswagen's versatility, comfort, style, and quality, it's no wonder they are such a popular choice in Utah.
If you're looking for a new car, you'll find what you want at VW SouthTowne.
×