Estimated read time: 7-8 minutes
This story is sponsored by KSL Cars.Your next car is waiting. Search Utah's largest selection of new and used cars.
This article was originally published on the KSL Cars Resource Center. You can find the original article here.
We've covered Utah's supercar scene extensively here at KSL Cars. It's impressive. Hundreds of Lamborghinis, Ferraris, McLarens, Porsches and more. And they're awesome. We love to see them, hear them and — especially — drive them. They're the stuff of childhood dreams, now realized in our own backyard.
But one Utahn's ever-rotating collection rises above them all. If you're on social media, you know him as @utahsupercarowner, aka Ron. He's had the good fortune of owning hundreds of cars, including some of the rarest models in the world — and he drives them. Who else drives a $3.5 million, 1,500-horsepower Bugatti Chiron hypercar to work? No one. At least, not in Utah.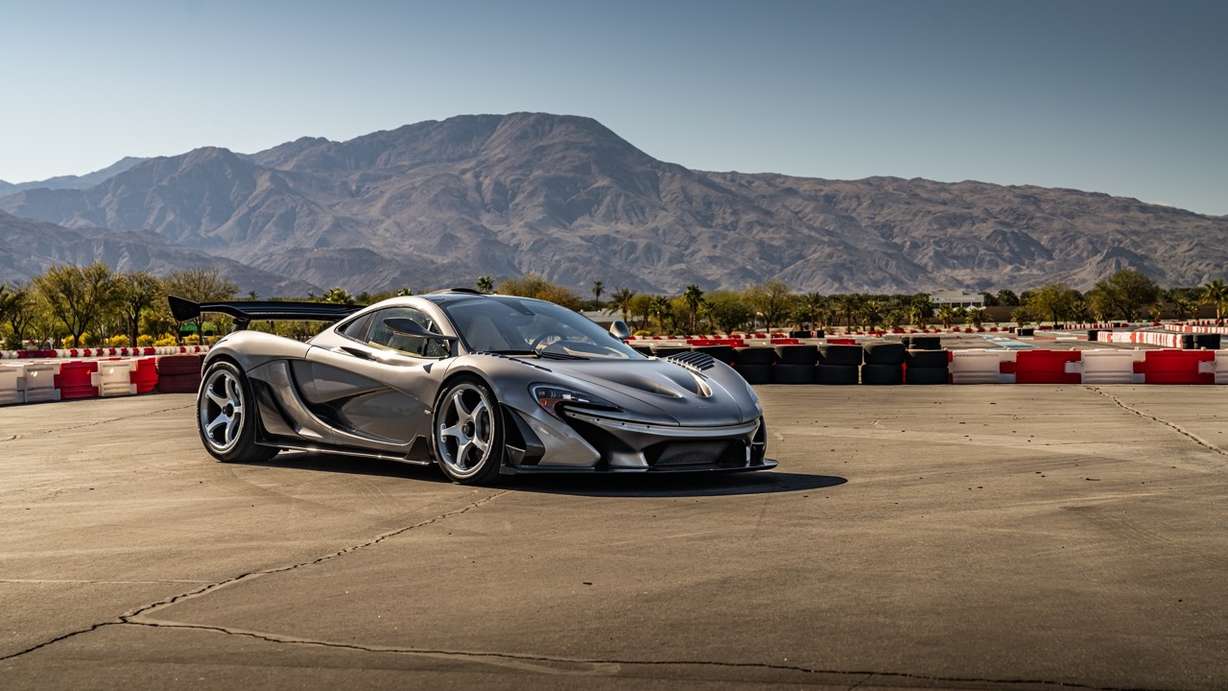 Ron is also a generous, philanthropic figure in the community, supporting several causes such as Make-A-Wish Utah and Primary Children's Hospital. Between his astounding car collection, altruistic modus operandi and acute knowledge of fine hot chocolate, he's become the gold standard for budding enthusiasts and local citizens alike.
I had the privilege of sitting down with Ron and hearing his story. As we sat in one of his garages, he on a four-wheeler and me on a rolling stool, Ron treated me like an old friend, although we had never met.
Cars as experiences
While most car owners view their vehicles as mere appliances for transportation, Ron takes a different approach. It's not about what's practical, the cost or even the maintenance required. "Cars are the only material thing I care about," Ron said. "I view them as experiences. As pieces of art that you can enjoy."
As with other enthusiasts, Ron's passion started young. "I remember, as a teenager, seeing this red 911 Turbo at the gas station," he said. "I approached the gentleman who owned it and he just shooed me off and told me not to touch his car. I told myself that if I could ever afford one of these, I would be a little more accommodating to kids who love cars and try to stoke that car love flame."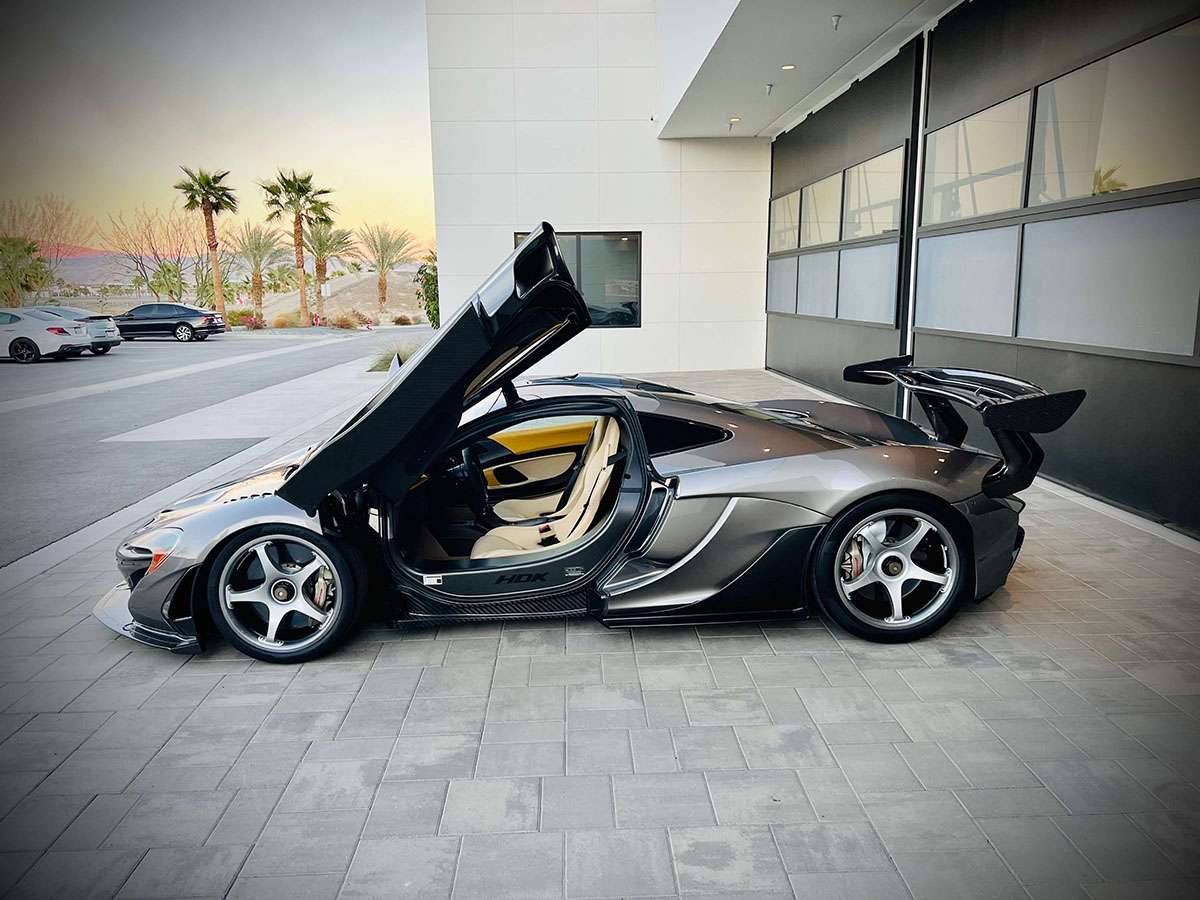 "It's a hereditary condition for me," Ron said. "My grandpa loved cars, my dad loved cars and I love cars. But for me, the price tag means nothing. It's all about the experiences you can have in a car. That's what draws me to them."
It doesn't matter what the vehicle is, either. He said, "I had just returned from an LDS mission when my dad bought a 1997 Land Rover Defender 90 in Cherry Hill, New Jersey. It was the middle of winter and my dad was like, 'Hey, do you want to fly out to New Jersey and drive this home with me?' That Defender had a 180-horsepower V8. It was old, it was boxy and the door gaps were like an inch wide.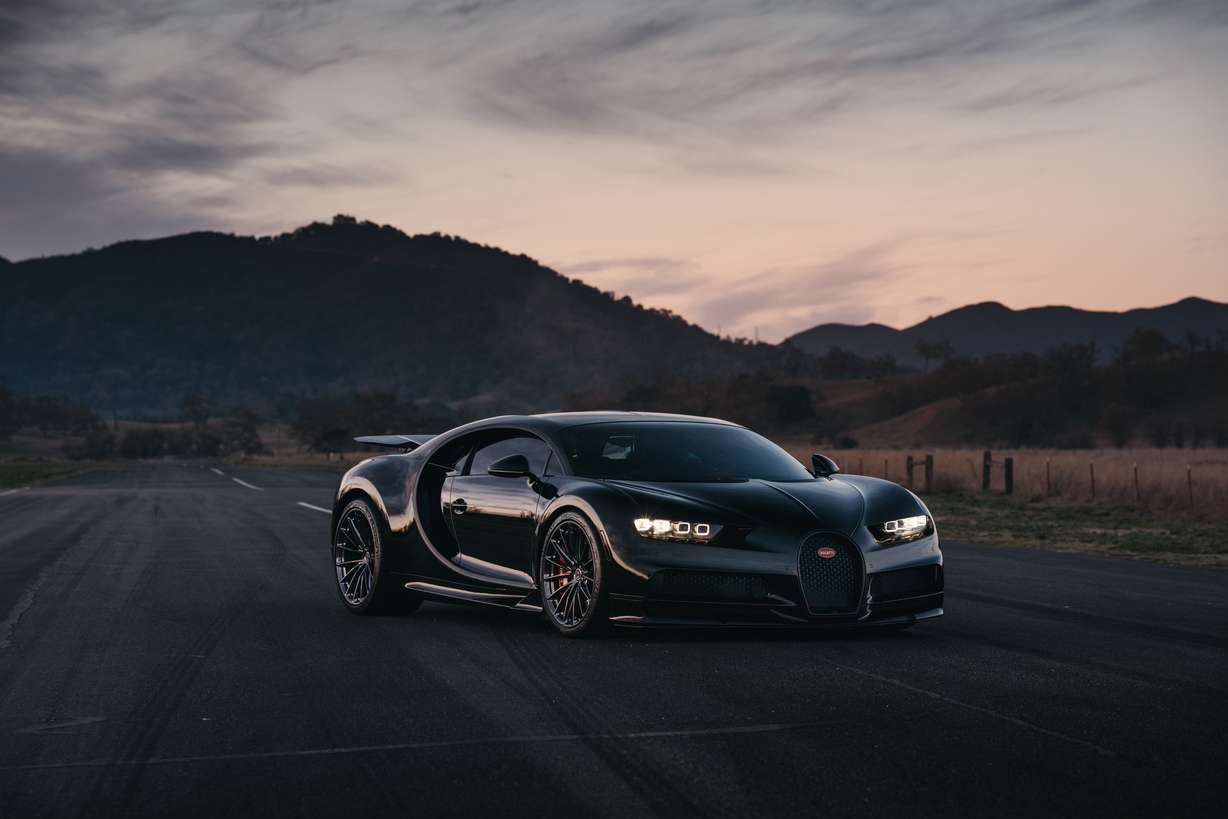 "I remember coming through Chicago and it was 30 degrees below. We stopped at a Walmart and bought a bunch of blankets to encase the interior with, because it couldn't stay warm. It had a top speed of 65 mph, no cruise control, nothing. That was an experience!" Ron said. "It was a wild ride, but those are the kind of experiences I love. The price tag doesn't matter. You can have cool experiences in a wide variety of cars."
Cars as motivation
For Ron, it's always been important to drive something awesome. "I always prioritized driving the nicest car or my favorite car that I possibly could afford over everything else," he said. "When I started my business, I got married about the same time, and within that first week my wife got home one day and our garage didn't open. She thought that was weird, so she goes to the front door and there is this huge notice pasted on the front door of our townhome that said our electricity had been turned off. She was not happy.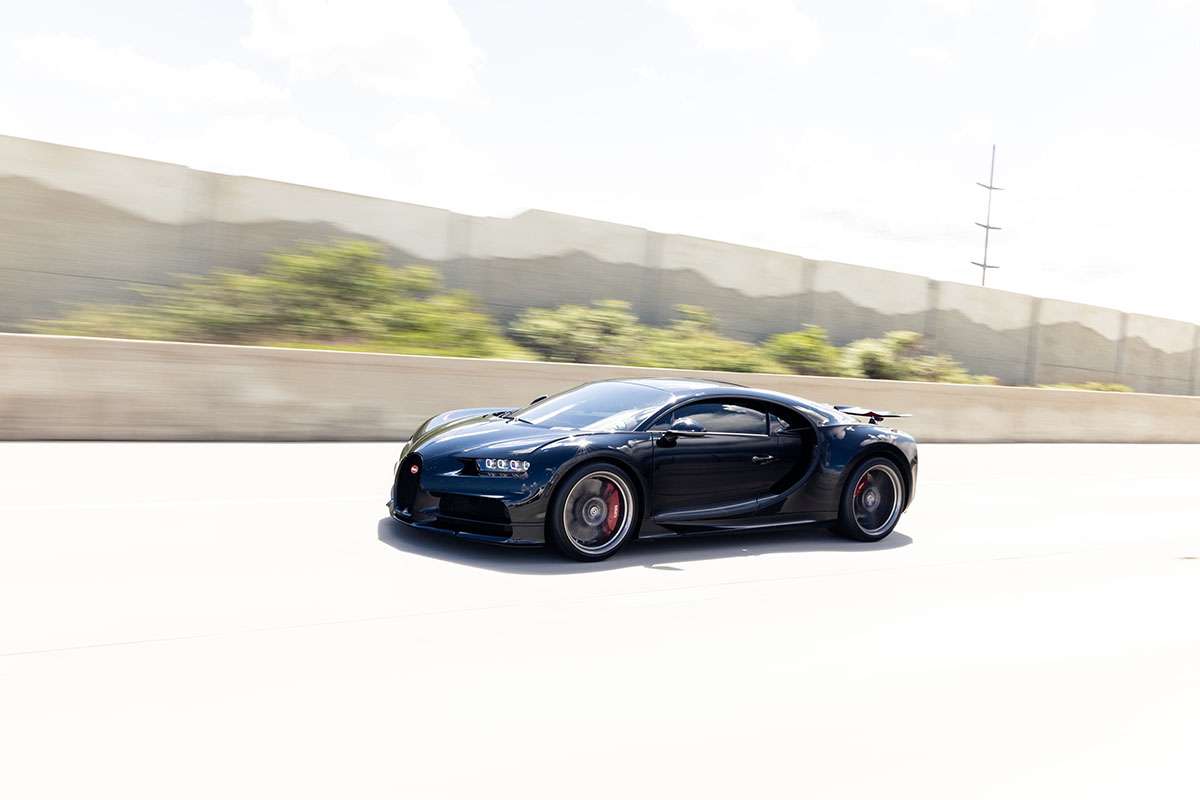 "She drove to my work and said, 'Take care of this.' I had prioritized making our car payment over paying the electrical bill! This just shows I could live in a box and drive a nice car or a fun car and be happy with my life," Ron said.
So could we, Ron. So could we.
Favorites
Having owned hundreds of cars that most people never will, I wanted to know what stood out. What left an impression? What cars is he still thinking about all these years later? Which of those hundreds of cars were truly special? His answer: A 1990 Toyota 4Runner.
"My dad helped me buy it when I was 16," Ron said. "I had a job, and I hated borrowing money or feeling like I owed someone something. So I was 16 and got the two-door version of the new 1990 body style. It was red over gray, a cloth interior with a manual 5-speed transmission. I did all the work on it myself. I installed a Rancho suspension, wheels and tires and a cool sound system. I don't know if I've ever had more fun than in that car."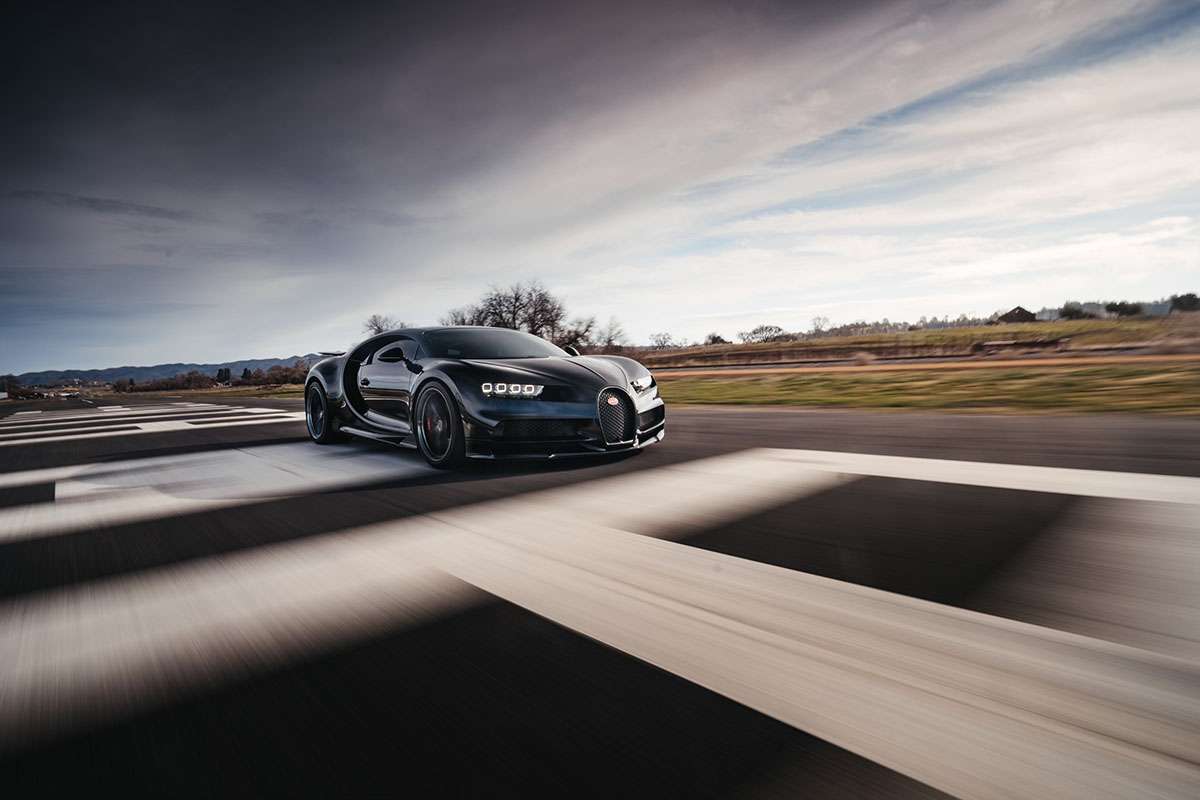 "So when it was possible, I worked with Luxe Auto Spa in Salt Lake City to source the near exact car that I owned," he said. "I found one in Seattle that was pristine. I stripped it down to nuts and bolts and did all the same modifications to it. I now have that car again. I can go from a Bugatti Chiron with 1,500 horsepower to a 4Runner with 150 horsepower and I have the same level of excitement as I do with any of my supercars."
As for other cars that have left a mark, Ron is a Porsche guy. "The reason I like the 911 is that it's pretty understated. Someone might look at that and think, 'Oh that's a nice car,' but most people don't understand the variances or differences between models. The cars I race the most are some version of the GT3. Some of the most fun experiences and best people I've met out at the track have been with that car, probably more than any other car I've ever owned," Ron said.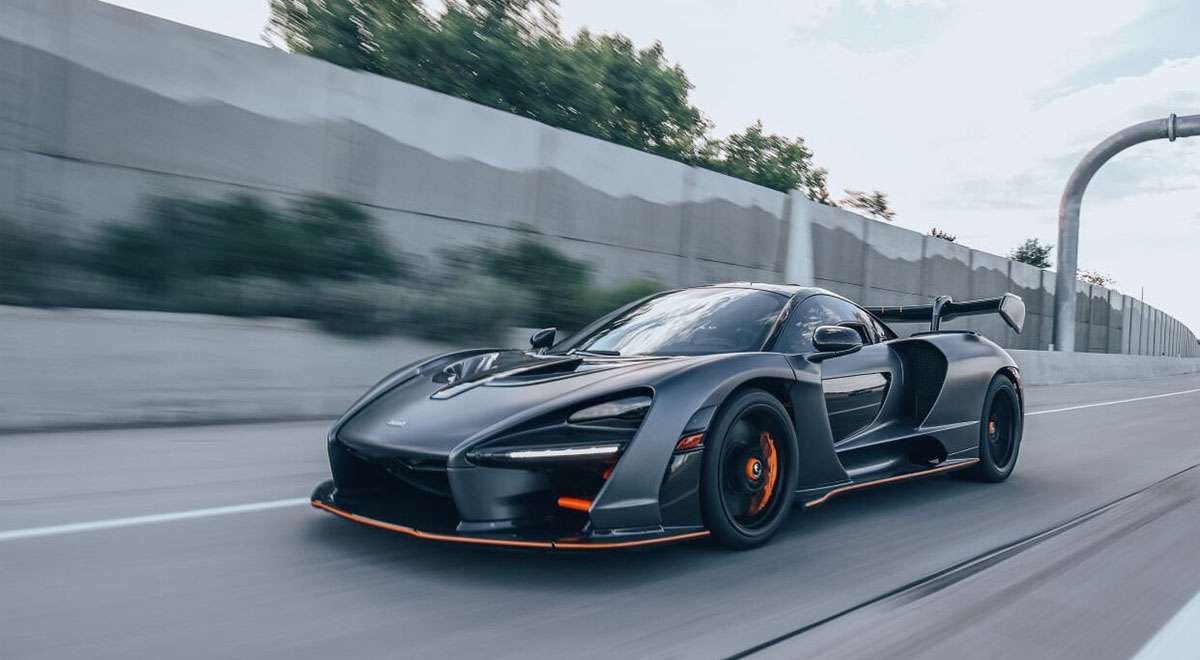 Other than that, it's the iconic, quad-turbo W16 Bugatti Chiron that stands out. He owned it for several years and put thousands of miles on it. "I raced an airplane with the Stradman down an airport runway at almost 220 mph in front of a large crowd of people. You just don't get experiences like that in other cars," Ron said. "The Bugatti was so cool."
Cars and causes
But for Ron, it's not just the experiences cars offer that interest him — he's also invested in the good they can do. Social media is a huge part of his charitable reach. This spring, many of his 16,400 Instagram followers helped him raise over $55,000 for Make-A-Wish alone.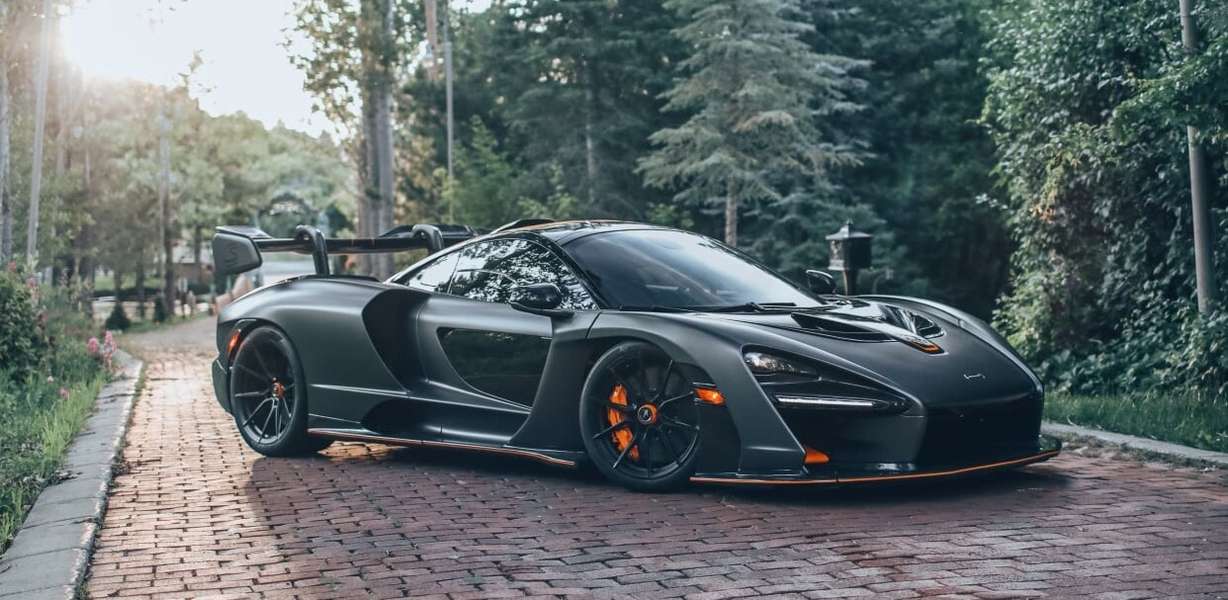 "I don't see any point in owning these cars if they're going to just sit in a garage and collect dust," Ron said. "That's why I like these cars, because of the good that you can do with them and the fun that you can have with them."
We thank Ron for his generosity with his time and means. Keep an eye out for car feature pieces out of his collection, as well as the KSL Cars "Cars & Causes" events, where we collaborate.
The makes and models mentioned in this article are not placed in any particular order, nor intended to be viewed as a ranked list. KSL Cars does not endorse any vehicles. The views or opinions expressed in this article are those of the writer and do not reflect the views or opinions of KSL.com or its employees.
×