Estimated read time: 3-4 minutes
Utah is full of exploration: skiing, watersports, hiking, biking, paragliding – the list goes on. When thinking about exploration, people tend to think of the great outdoors: oceans, mountains and space. But when the weather chills and the sun disappears once 5 p.m. rolls around, people often don't want to venture out to explore.
But even during the gloomy days of winter, exciting discoveries await at Thanksgiving Point's discovery centers.
A humid haven
Take a break from the snowy mountains and head over to the Butterfly Biosphere at Thanksgiving Point for some warm weather. The butterfly conservatory holds more than 1,000 live, free-flying butterflies. With tropical plants, beautiful flowers, and an enchanting indoor waterfall their habitat stays warm through the winter months.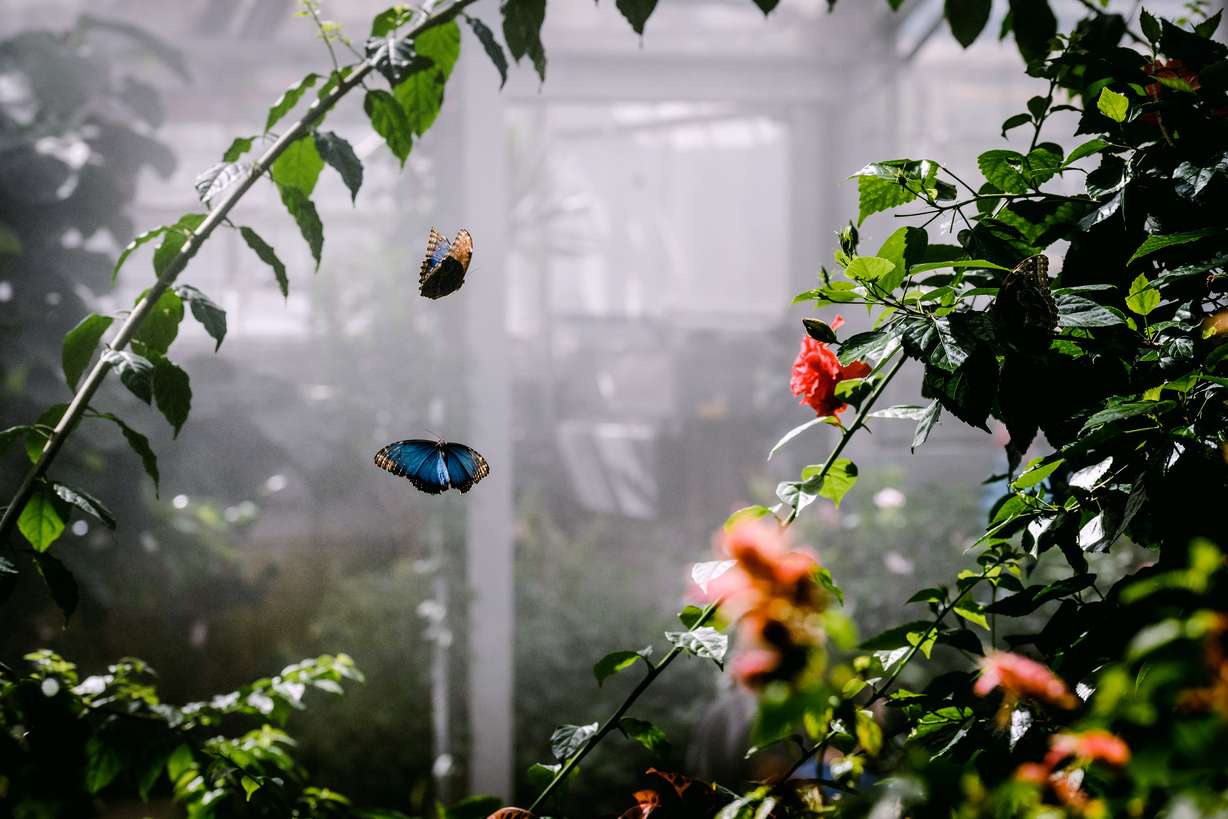 It models the climate of a rainforest, with mist and humid air that greatly differs from our cold desert. With butterflies from all over the world, this adventure is a break from the cold and a fun way to learn about insects that shape our world. Feeling courageous? Participate in a butterfly release and send a newly-emerged butterfly into the atmosphere for their first flight.
Rainforest without the precipitation
Climb like a monkey, jump like a tree frog and hang like a sloth at the Museum of Natural Curiosity's rainforest exhibit. Here, physical health merges with education. While the rainforest may not rain, kids can climb through a (literal) jungle gym.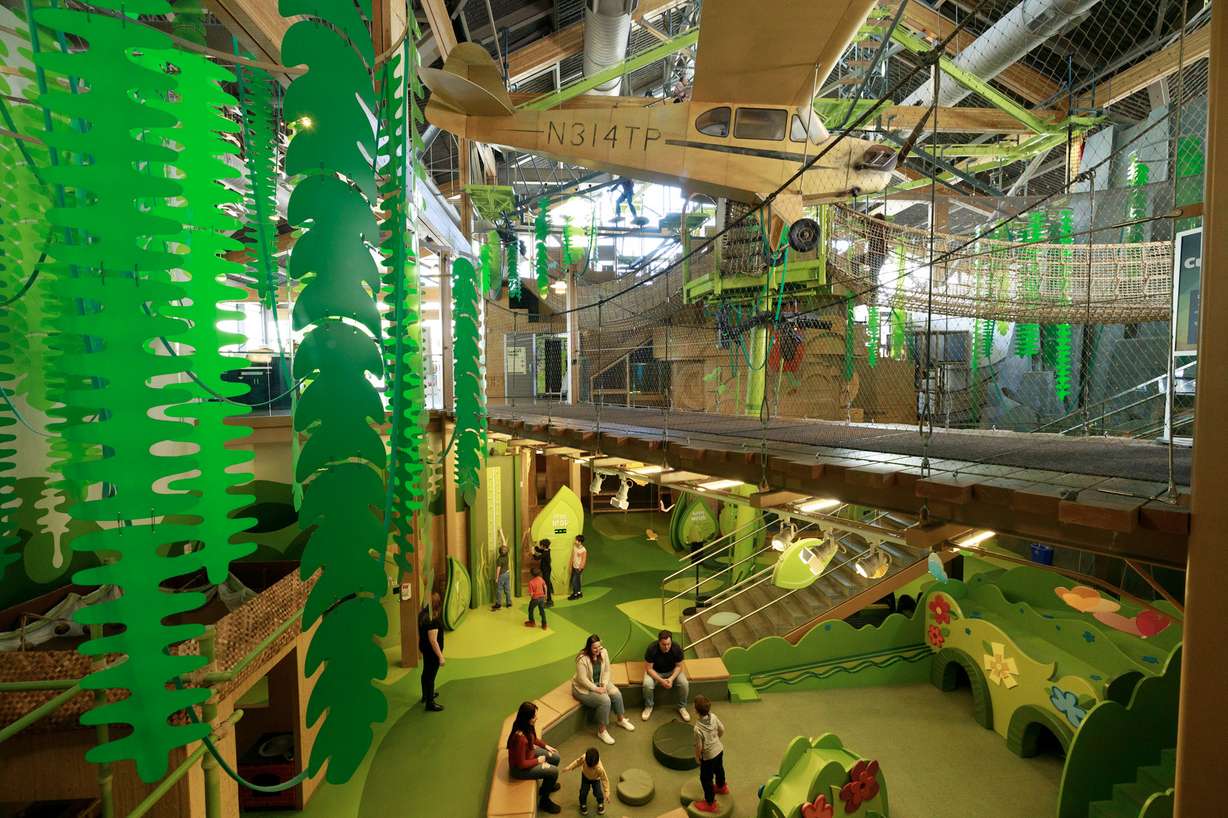 They can test out different paths to find secret lairs and hidden corners. They can imagine a world where they are a plane's pilot or the discoverer of an ancient artifact. For an adventure fit for the whole family, try the canopy tour, where kids and adults alike can walk 40 feet above the museum floor on an incredible high-ropes course.
Journey to the beginning of time
Scientists have not yet mastered time travel, but the best way to get a blast from the past is to visit the Mountain America Museum of Ancient Life. Walk through a tunnel of stars to start your journey at the very beginning of time.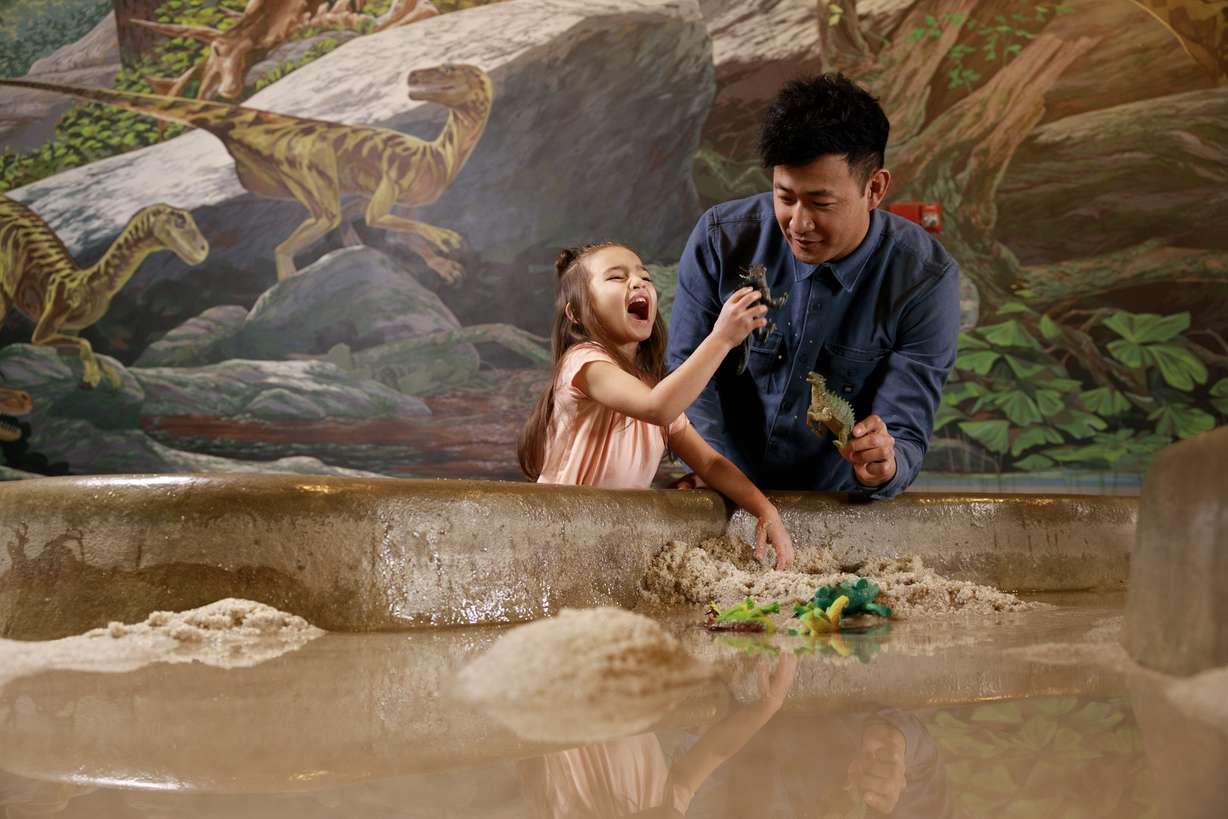 Sea creatures, giant dinosaurs, wooly mammoths, and more are available to view and, in some instances, even touch. One of the only interactive fossil museums, kids and adults can touch history from millions of years ago. Kids can also splash and learn at the erosion table and try their hands at paleontology at the quarry dig.
The indoors are often associated with quiet voices and a walking pace, but at Thanksgiving Point, sometimes you can't help but get excited when you discover something new. The discovery centers on campus are filled with interactive exhibits that are meant to mix learning and play. Every day, kids and adults alike can get curious and experience the joy of learning together.
January's harsh winds and temperamental precipitation are ramping up, but that doesn't mean you have to put a pause on adventure. Head over to Thanksgiving Point this winter, where hundreds of adventures and experiences are waiting to be had (in a precipitation-free, climate-controlled environment).
×