Estimated read time: 3-4 minutes
Few things make a parent feel more helpless than when their child is suffering from a debilitating illness. It's even harder when it's a rare disease that requires years of aggressive treatment and countless hours and days in the hospital. For Matthew and Lacy Johnson of Syracuse, this is the nightmarish reality they've been living through for nearly two years.
Their precious 3-year-old daughter Savannah was diagnosed with a rare and aggressive pediatric cancer called Embryonal Tumor with Multilayer Rosettes, or ETMR, when she was just a year old. There are currently less than 300 reported cases of this type of cancer, which means doctors still don't know much about it. Even a study published on PubMed Central acknowledges that "ETMR is a newly described rare pediatric CNS (central nervous system) tumor and large case studies … are lacking."
Little Savannah has been undergoing chemotherapy and radiation for half of her life. In the meantime, she's stolen the hearts of thousands of people on Facebook and Instagram who've been following her story.
For longtime followers and those just learning about her situation, here's a great way you can support this local toddler and her family while enjoying the Christmas season.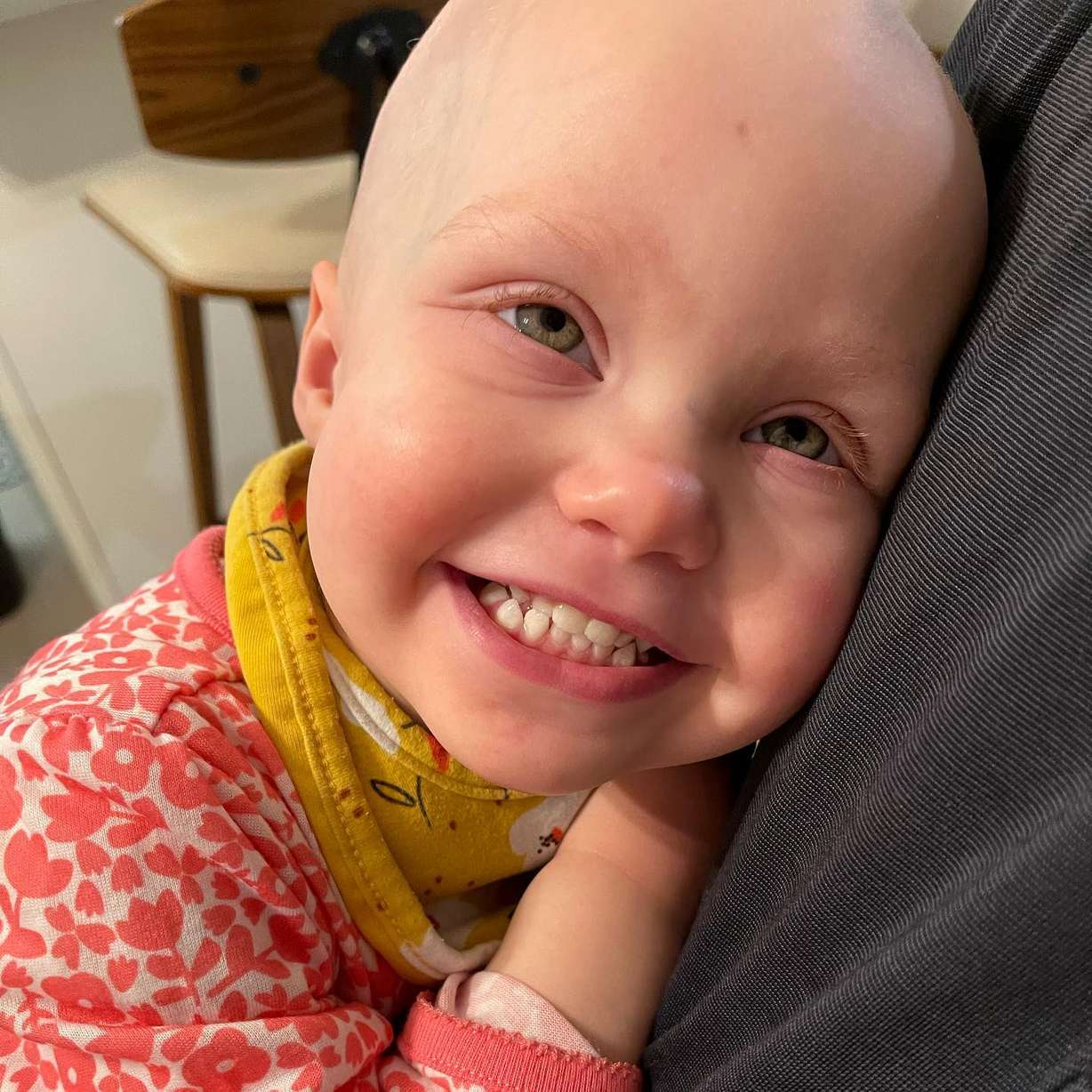 Christmas This Year: Benefit Concert for Savannah Lee Johnson with Vocalocity and Kids Are Music
During this festive season of holiday parties and performances, here's one concert you won't want to miss. Award-winning a cappella group Vocalocity is teaming up with the local Kids are Music children's chorus to put on a benefit concert for Savannah on Dec. 17.
"This concert is dedicated to Savannah and her incredible family. They have shown grit, inspiring positivity, and incredible bravery as they continue to fight for Savannah's life," the event's Facebook page states. "We invite you, our community, to rally around this special girl and her family."
Join Vocalocity for their fifth annual Christmas concert as Ogden's own Kids are Music children's chorus helps them "celebrate the true meaning of Christmas through music." You'll hear a collection of a cappella renditions of classic and current Christmas songs that are sure to touch your heart and help you enjoy the magic of the season. Best of all, you'll be supporting a worthy cause and helping a family in need.
The event is open to the public, and proceeds from the concert will go directly to Matthew and Lacy Johnson and their family. Tell your friends, tell your neighbors and share this with your social media followers. Even if you can't attend, spreading the word helps.
Get your tickets now
Tickets for "Christmas This Year: Benefit Concert for Savannah Johnson" are available for purchase right now on Eventbrite for $15. The concert will be held at Ogden High School on Dec. 17 at 7 p.m. Children under the age of 5 are free.
If you're unable to attend but still wish to make a donation to the Johnson family, you can click "Get Tickets" on the Eventbrite page and enter a donation amount in lieu of purchasing tickets.
×