Estimated read time: 5-6 minutes
This archived news story is available only for your personal, non-commercial use. Information in the story may be outdated or superseded by additional information. Reading or replaying the story in its archived form does not constitute a republication of the story.
The Salt Lake Chamber is exemplifying the phrase "Empowered women empower women" with their 2022 Women & Business Conference and ATHENA Awards Luncheon.
The Chamber — Utah's largest and longest-serving business association — recognizes the accomplishments of business leaders who are making a difference in their communities. The 46th iteration of the annual Women & Business Conference serves as a fundraiser for the Women's Business Center of Utah, as well as a chance for attendees to hear from inspirational speakers, foster personal and business connections, and learn valuable skills at the Grand America Hotel.
The ATHENA International Award is presented each year to a leader who has gone above and beyond in business and service to the community. Six additional people will receive the Pathfinder Award, recognizing their accomplishments and efforts to promote the success of women in business.
Here's a preview of this year's honorees — and why this is a can't-miss event for Utah women in any industry or field.
ATHENA Leadership Award Recipient
Vicki Varela is the managing director of the Office of Tourism in the Utah Governor's Office of Economic Opportunity. She leads Utah's national and international strategy to create a prosperous and responsible visitor economy.
Varela has received the top honors of her industry, including being named the U.S. Tourism Director of the Year and recognized as one of America's 25 Great Minds by Hospitality, Sales and Marketing International.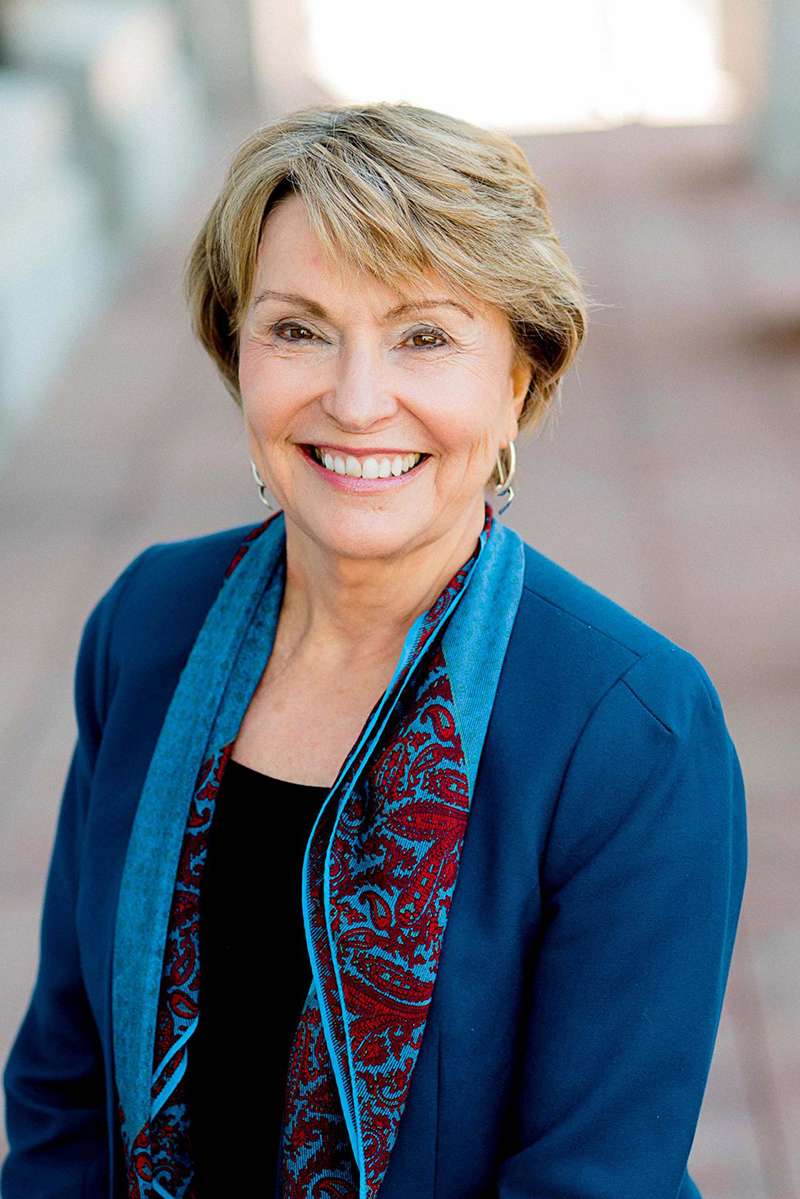 Salt Lake Chamber President and CEO Derek Miller cited Varela's extensive leadership experience — which spans from her time serving under three different Governors of Utah to her time in higher education.
"Vicki Varela has been a mainstay in public service in Utah for decades and one of the chief champions of all our state has to offer," Miller said. "Vicki truly embodies the Utah brand of 'Life Elevated' and does her best to lift others and showcase what Utah has to offer. We look forward to honoring her among the prior ATHENAs to inspire generations to come."
Pathfinder Awardees
Each of the following recipients of the Pathfinder award have worked to blaze new trails by promoting the development and recognition of women in business.
Heather Doggett, COO, Loveland Living Planet Aquarium
With 30 years of experience in the zoo and aquarium profession, Loveland Living Planet Aquarium COO Heather Doggett has the knowledge and passion for creating engaging experiences for guests. She has spearheaded efforts such as staff training, guest engagement, community relations and conservation education at distinguished organizations across the country including the National Aquarium, and now, Utah's own world-class aquarium.
Marlise Fisher, Regional President, WaFd Bank
Marlise Fisher serves as the Utah Regional President for WaFd Bank overseeing Retail and Commercial banking operations. After working as a stockbroker and financial advisor, Fisher joined WaFd as a Branch Manager in Salt Lake City. She moved up through the ranks to her current position as Region President and has been instrumental in WaFd's success in the region.
Natalie Kaddas, President/CEO, Kaddas Enterprises
Under Natalie Kaddas' leadership, Kaddas Enterprises tripled their revenue and grew net profits annually. The company specializes in manufacturing thermoform plastic products and cutting-edge solutions for the energy, transportation and aerospace industries. Kaddas Enterprises works to eliminate animal-caused power outages globally with their patented BirdguarD™ designs. Kaddas has received numerous honors and serves as chair of the U.S. Chamber's Small Business Council.
Kacie Malouf, Co-Founder, Malouf Companies™
Kacie Malouf's small business started with her husband in 2003 now comprises 20 companies in the home and fashion retail spheres, as well as creative services, technology, logistics and venture capital.
Malouf companies employ 1,600 people and work with 21,000 retail partners, and the Malouf Foundation works to fight sex trafficking. Malouf supports female entrepreneurs through her venture capital work and was named a 2022 Entrepreneur of the Year by Mountain West Capital Network.
Sui Lang Panoke, Senior Vice President, Diversity, Equity, Inclusion, Zions Bank
In her role as Zions Bank Senior Vice President of Diversity, Equity, Inclusion, Sui Lang Panoke develops strategies to promote diversity, equity and inclusion across the bank and the communities it serves. She also founded Rethink International and Rethink Tank, both of which work to challenge prejudices and perceptions, teaching people to build bridges across differences. Panoke brings her leadership skills to many boards and committees, including the Utah Women & Leadership Project.
Dr. Astrid Tuminez, President, Utah Valley University
Dr. Astrid S. Tuminez has served as president of Utah Valley University since 2018. Born in a farming village in the Philippines, her educational journey took her to the United States where she earned degrees from Brigham Young University, Harvard and MIT. As a Microsoft executive, Tuminez led corporate affairs in Southeast Asia. She has also worked in higher education at the University of Singapore and in philanthropy and venture capital in New York City. Tuminez is a member of the Council on Foreign Relations and author of numerous publications.
Support women in business
When you sign up for the 2022 Women & Business Conference and ATHENA Awards Luncheon, you won't just be walking away with valuable business insights. You'll be supporting other businesswomen, expanding your network and connecting with some of the best minds in the state.
The conference and awards luncheon will be from 8 a.m.–3:30 p.m., Nov. 14, at the Grand America Hotel in Salt Lake City. Register for the event on the Salt Lake Chamber website.
×