Estimated read time: 4-5 minutes
This archived news story is available only for your personal, non-commercial use. Information in the story may be outdated or superseded by additional information. Reading or replaying the story in its archived form does not constitute a republication of the story.
Pull out the baskets, Tupperware and blankets because prime picnicking season is right around the corner! Summer may be winding down, but the milder fall weather makes for a great outdoor dining experience, especially here in Utah. Nothing beats a picturesque meal in the fresh, open air — especially with minimal prep and clean-up.
The ideal picnic is packed with hassle-free appetizers, sandwiches, sides and desserts. But if you're tired of the old standbys or want to spice things up, here are a few recipes you can try the next time you decide to dine outdoors.
Cowboy caviar (or cowboy salsa)
Why worry about preparing the perfect salsa, guacamole or any other kind of dip when the tastiest one out there is also the easiest? If you haven't tried cowboy caviar (also called cowboy salsa) yet, get ready for your new favorite picnic appetizer. There are many different variations out there, but this one from Natasha's Kitchen is a crowd-pleaser. It's loaded with tomatoes, corn, beans, avocados, peppers and jalapeños (if you like a spicy kick) and it only takes a few minutes to prepare. Don't be surprised when this one disappears quickly.
Rainbow pasta salad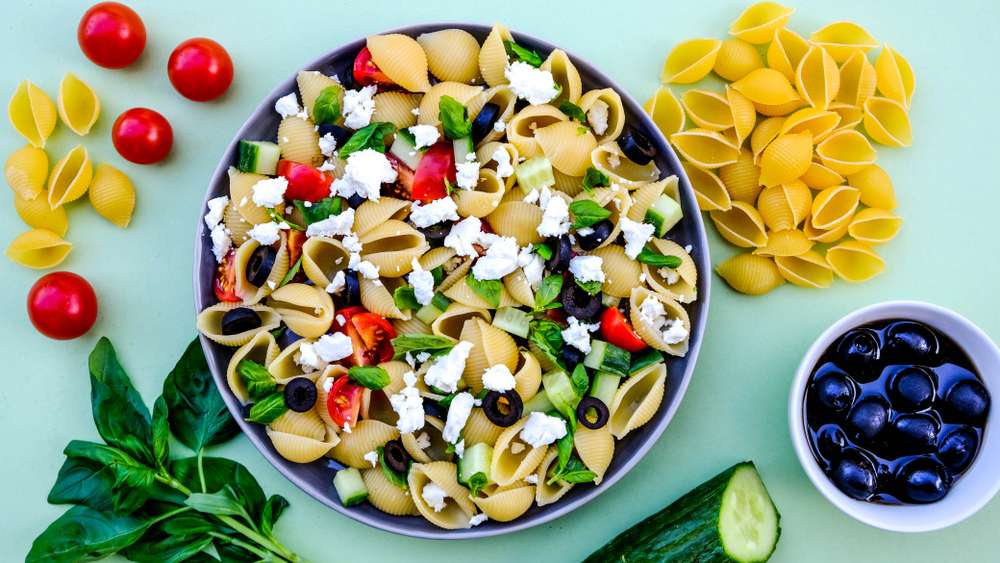 Since a green salad can be a bit of a gamble in a picnic, pasta salad is a wilt-free alternative that can still pack plenty of flavor and nutrients when you load it up with veggies. This colorful rainbow salad from Gypsyplate is fast and easy to make in large batches if you're feeding a crowd.
The best potato salad
Potato salad is one of those polarizing picnic dishes. You either love it or you hate it. But if you hate it, there's a good chance that you just haven't tried the right recipe yet. This one from A Spicy Perspective touts itself as being "The Best Potato Salad Recipe Ever." And if the reviews are any indication (4.96 stars with nearly 600 votes), it appears to be true. Give it a try and you might become a new fan of this savory side dish!
Turkey apple brie sandwiches
Sure, you could opt for the traditional turkey sandwich with the usual condiments. But if you really want to impress your friends (or your date), you can elevate your classic club by tweaking a few things. This EatingWell recipe recommends topping your turkey with thin slices of a tart apple (Granny Smith will do) and two ounces of Brie cheese. The recipe calls for cooked, shredded turkey, but cold cuts work in a pinch, too!
Sheet pan Italian subs
Speaking of taking your sandwich game to the next level, here's a recipe that will come in handy when you have several mouths to feed. While putting together individual sandwiches by hand can be a laborious exercise, this sheet pan Italian subs hack from Delish takes a fraction of the assembly time but tastes like a gourmet meal.
The trick is to overlap your bread slices to look like roof shingles and then you can layer on the ham, spinach, salami, mozzarella, pepperoncini, provolone and anything else you fancy on your subs. Pop them in the oven for a bit and then presto! You've got several sandwiches ready to go. The recipe says you can also cut them up into small portions if you want to feed more people.
Brookies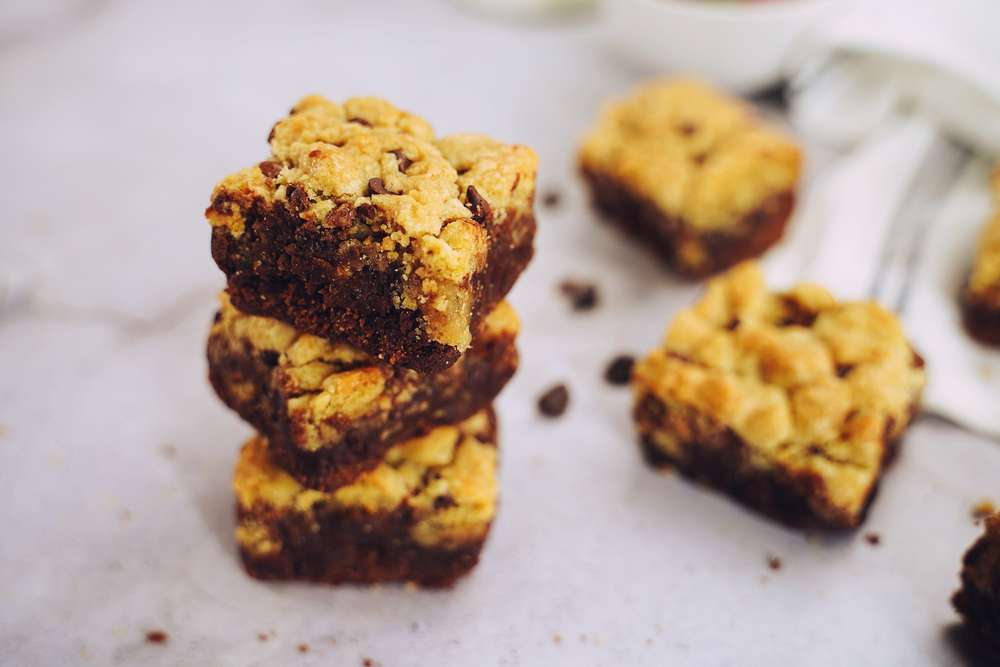 They say necessity is the mother of invention, but sometimes indecision is as well. Every picnic needs a sweet treat, and if you can't decide between your classic brownie recipe or a plate of chocolate chip cookies, then this dessert offers the best of both worlds. Allrecipes has a 4.5-star version that keeps the brownie separate from the cookie. But if you prefer to mix the two together, try this 5-star recipe from Preppy Kitchen.
No-bake lemon cardamom slices
With a name that sounds like a dessert you'll find on the "Great British Baking Show," these no-bake lemon cardamom slices certainly would be a showstopper at any picnic. And the best part is that they're not technically challenging in the slightest! (Actually, the best part is the taste — but the fact that they're so easy to make is a major bonus.)
This delectable recipe from Camille Styles will have you drooling with one look, even if you still have no idea what cardamom is. Most of the ingredients are things you probably already have on hand, so give it a try and say hello to your new favorite guilty pleasure.
Are you hungry yet?
Now that your stomach's growling, grab the goods for these recipes and dine al fresco tonight with the whole family! And since picnics and blankets go hand-in-hand, be sure to pair your provisions with a soft minky blanket from Minky Couture. Browse their entire collection of blankets on their website or in one of their brick and mortar stores throughout the valley.
×