Estimated read time: 4-5 minutes
School's out, the air conditioning is on and the grass is turning yellow. That means it's time for all the fun activities and projects you can cram in before school starts again in August.
But, to take full advantage of the summer, you need a new truck from iDrive Utah Trucks in Orem. With their impressive power, versatility and comfort, trucks are that rare vehicle that can take you from wheeling in red rock country to picking up remodeling supplies at the Home Depot on the same day.
iDrive has more than 100 of the best trucks in Utah available and will have you enjoying every second of your work and play this summer. Here are just a few summer activities that are easier with a truck.
Camping
This one's a bit of a no-brainer, but camping with a truck is so much easier — and fun — than camping without one. With a truck, you don't have to worry about your gear getting your car dirty. Just throw it in the back and go! Heck, most trucks even have beds large enough to sleep in, takethetruck.com writes.
Many trucks are equipped with four-wheel drive and have greater ground clearance than other vehicles, making getting into those roads-less-traveled parts of the backcountry all the more accessible for your camping adventures.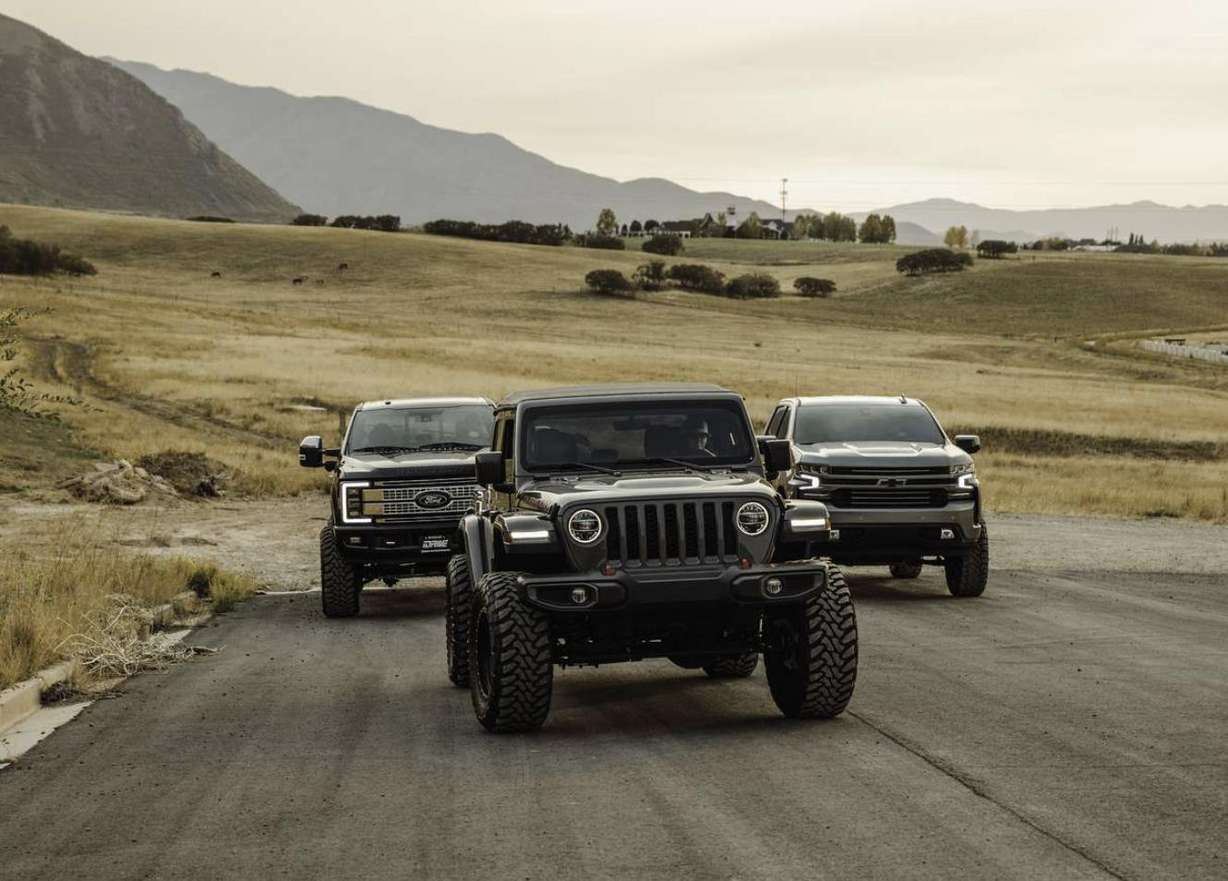 Boating
Another obvious summer activity that's easier with a truck is boating. Have you tried to tow a boat with a five-seat crossover? Not going to happen.
Not only can most trucks tow pretty much any boat, they do it while the whole family blissfully stares at their phones from their well-cushioned leather seats. Depending on your truck's hitch class, you can tow up to 13,000 pounds, which could be a large boat, Kelly Blue Book reports.
Rock-hounding
Rock-hounding is a popular Utah activity that involves searching for and collecting rocks, fossils or minerals, all of which Utah has in abundance. Almost any day of the year you can head to the Dugway Geode Beds in the West Desert and find folks searching for geodes and other interesting rocks. In addition to those who just like to collect pretty things, a growing number of people are searching for crystals and minerals because they believe they have healing properties, Healthline explains.
Some of the amazing rocks, fossils and minerals found in Utah include agate, jasper, petrified wood, birdseye marble, obsidian, smokey quartz, sunstones, topaz and many others, according to Utah.gov.
Whether you're already into rock-hounding or are just starting to look into it, many rock-hounding sites are rich with treasures. But, if you want to have the best shot at getting to difficult areas, you're going to need a truck. Not only can a truck get you further than a standard car or crossover, but a truck's bed is also ideal for hauling the hammers, chisels and other gear you might need along with the rocks you bring home.
Getting away from crowds
Sometimes you just need to get away. You may not even be sure where, and that's ok. Regardless of where end up, a truck is an ideal vehicle to get you there. To get to the best campgrounds and hidden lakes in Utah, you'll want something with lots of ground clearance and four-wheel-drive capabilities Auto Pilot states.
Off-road-only trails
Stretching from northern to southern Utah, trailsoffroad.com recommends several world-class trails best suited to off-road vehicles. Here are just a few to get you started:
Each of these trails requires high-clearance four-wheel drive and varying levels of experience. No matter your trail of choice, you'll have a great time testing out your truck's capabilities as you venture into unfamiliar territory.
Whether you are a DIY enthusiast or someone who prefers the thrill of off-roading in Utah's national parks, iDrive has some of the best trucks on the market today. Visit idriveutah.com or in-person at their dealership in Orem to see their full inventory.
×