Estimated read time: 5-6 minutes
This archived news story is available only for your personal, non-commercial use. Information in the story may be outdated or superseded by additional information. Reading or replaying the story in its archived form does not constitute a republication of the story.
Bad air quality in Utah is more than just an eyesore. It's taking years off of your life.
A study from the Multidisciplinary Digital Publishing Institute estimated that air pollution in Utah causes 2,480 to 8,000 premature deaths annually and decreases the median life expectancy by 1.1 to 3.6 years.
And while you might think winter inversions are the main issue, it's important to note that summer pollution can be just as deadly. To combat this problem, it helps to understand how it's happening — and what each person can do about it.
The damaging effects of ozone
Even if you're not a science buff, you might remember from your basic chemistry class that O2 refers to two oxygen atoms bound together. This is the oxygen that people breathe — the good gas. However, when you add in another oxygen atom and make it O3, you get ozone. And that's the bad gas — at least not the type of gas you want to breathe. It's colorless, odorless and causes more harm than you probably realize.
According to the United States Environmental Protection Agency, ozone affects human health in two ways. First, ozone that's in the upper layer of the atmosphere absorbs ultraviolet light, which blocks cancer-causing ultraviolet radiation. But if ozone is too close to the ground — such as the smog you see on inversion days — it can cause serious respiratory issues.
The harmful stuff on the ground is mainly caused by human pollutants. And while Utahns might normally associate smoggy days with wintertime, the National Park Service reports that "Ozone pollution is more likely to form during warmer months."
Additionally, a new study published in the Journal of the American Medical Association found that summer ozone exposure can cause as much lung damage as smoking a pack of cigarettes every day for 29 years. Even if you've never smoked a day in your life, your lungs may be indistinguishable from a smoker's if you're exposed to ozone long enough.
What you can do about it
Now that you know the problem, it's time to talk about solutions. The most important thing is to recognize that the little actions you take do, in fact, matter. Here are a few TravelWise tips you can follow this summer that can vastly improve Utah's air quality.
Carpool
Even if you don't do it for the sake of the environment, carpooling with others is a great way to save some extra gas money and prolong the life of your car. Plus, it's a great way to get to know your coworkers if you're doing it for work.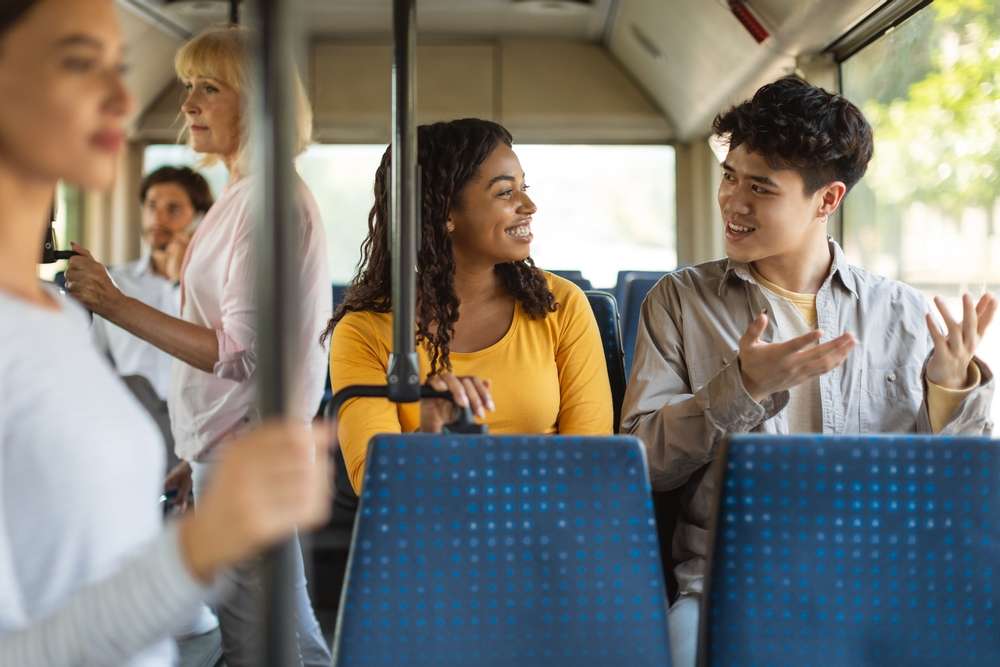 Take public transit
Everyone wishes they had more time in their day. Well, using public transit is a great way to squeeze in a little extra work or even a well-deserved nap while you get where you're going.
Skip the trip
Sure, everyone gets a little cabin feverish every once in a while. But instead of carting your kids around from place to place during the summertime, see if you can maximize the fun at home. For example, stream a movie instead of going to the theater.
Telework
The pandemic proved that working from home is a viable option for many people. If it's possible, try to get your work done from the comfort of your own house as often as you can. It saves time, money and the environment.
Practice trip chaining
When you have to run errands, try to lump your trips together. Hit the store after the kids' soccer games. Do your grocery shopping on your way home from work. Avoid the busiest times of the day if possible.
Plan ahead
Pay attention to traffic reports and take alternate routes to your destination when necessary. This will mean fewer idling cars in congested traffic, which translates to fewer emissions.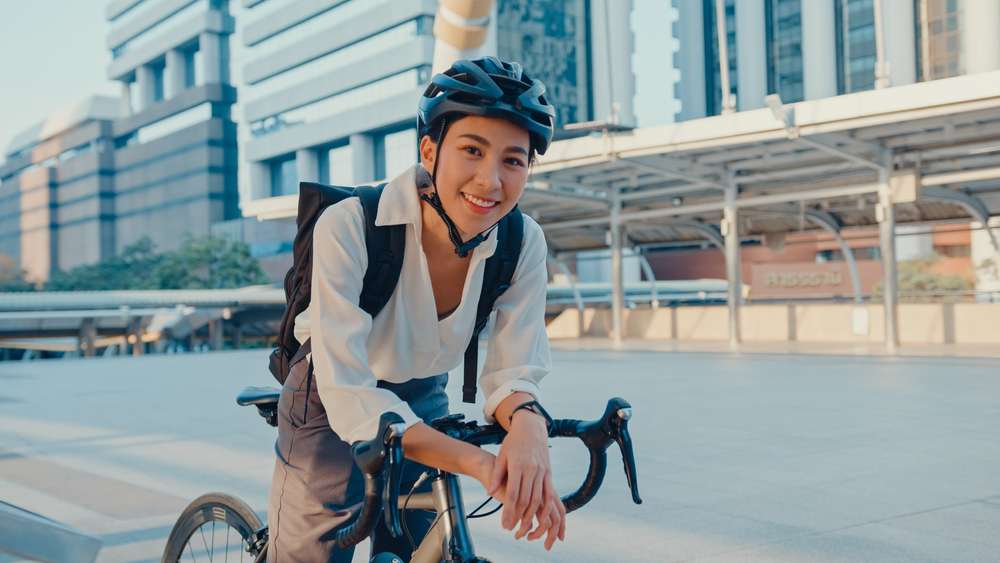 Try active transportation
Active transportation is just a fancy way of saying "walk or ride your bike." You get a cardio workout without having to pay for parking, so it's a win-win.
Alternate your work schedule
If you can't work from home, maybe you can at least alter your schedule slightly to avoid being caught in rush hour traffic. Either change the time you work or see if you can condense your work week into four 10-hour days. A little flexibility can do a lot of good for the air quality.
Take the Clear the Air Challenge
Are you a competitive person who also happens to care about the environment? If so, the Salt Lake Chamber, TravelWise and the Utah Clean Air Partnership invite you to participate in the Clear the Air Challenge. Beginning on July 1, the month-long challenge gives individuals and businesses the chance to reduce vehicle emissions by following the TravelWise strategies listed above.
If everyone along the Wasatch Front parked their cars for just one day a week, the Utah Division of Air Quality says that would reduce emissions by 6,500 tons per year. Every individual and every effort, no matter how small, can go a long way toward improving air quality, reducing traffic congestion and conserving energy in Utah.
Sign up today at cleartheairchallenge.org and see what a difference your small efforts can make!
×