Estimated read time: 4-5 minutes
This story is sponsored by Awardco.
In a world that so often focuses on the negative, one Utah business hopes to inspire more positive action by rewarding the good deeds of everyday people — and that includes you!
Awardco, a Utah County-based company that's focused on employee recognition, has had a pretty stellar year. Named the fastest growing company in Utah last year, Awardco just raised the largest Series A round of funding in HR SaaS history, according to PR Newswire, and they've managed to double their revenue and workforce throughout the pandemic. Now they feel it's time to pay all of that good fortune forward.
That's why they're launching a new campaign called "Goodness Grants," a philanthropic endeavor that's aimed at giving back to the community. With your help, Awardco hopes to recognize and award individuals who are making a positive difference in the community through a monthly $1,000 grant.
Virtually anyone can win one of these Goodness Grants (your boss, your child's teacher, the bag boy at the grocery market, etc.), so keep your nominations in mind as you read the rules below.
What are Goodness Grants?
It's pretty simple: Awardco created the Goodness Grants campaign to reward companies and individuals for the good they strive to do. Each month, Awardco will give away $1,000 to someone who's been giving back to the community and making the world a better place. That's it. No strings attached. It's just their way of saying "thank you" to those who are doing something positive in the world.
Goodness Grants reflect Awardco's core company values, which include recognizing the good in the world and recognizing people who do great things. It doesn't matter if it's work-related or just about life in general. As a company, they feel they've been given so much — so why not give back?
How to nominate someone for a Goodness Grant
If there's someone in your life that you believe deserves a little recognition for what they do, it only takes one minute to potentially grant them the gift of $1,000 in Awardco points. Do you know someone who selflessly gives of their time and effort to help others around them? All you need to do is nominate them for a Goodness Grant using a super short form on the Awardco website. Just include your name, the nominee's name, one brief snippet about what they're doing to make the world a better place and provide their contact information. (That's just so they can receive their reward if they win, lest you think this is simply a marketing stunt.)
Who qualifies for a Goodness Grant?
A nominee can be anyone that's left a positive impact on individuals, groups, or organizations. Awardco combs through the submissions to make sure they're all legitimate (nominating your friend or family member for buying you lunch one day is great, but probably not Goodness Grant worthy). A committee will then choose one winner.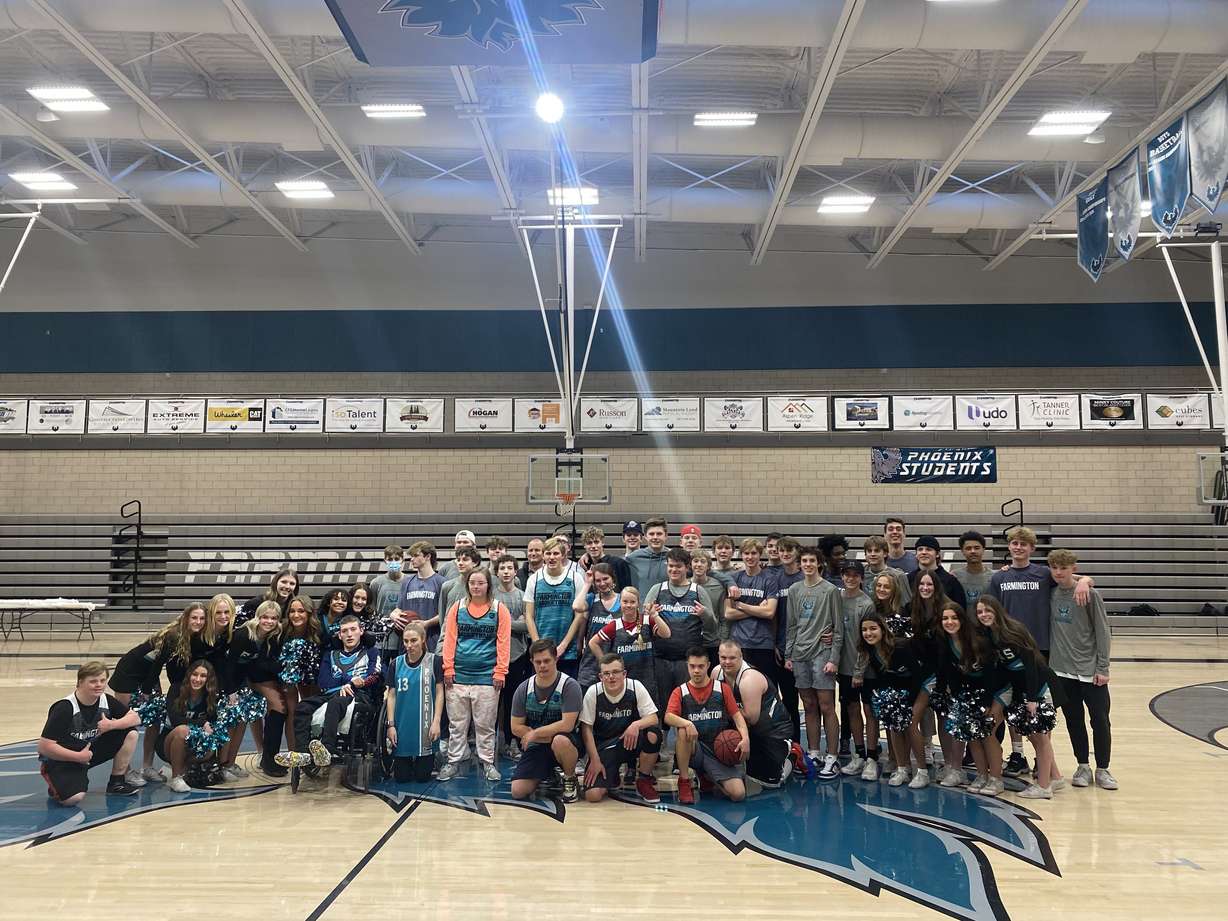 The first winner
Kasey Walkenhurst is the head coach of Farmington High's boys basketball team. He not only coaches the teens in basketball but he also organizes a game for all of the students with disabilities in Davis County.
"Many students with disabilities look forward to the game each year—some have even participated for over five years! Parents have reported hiding the flier until the day of the game to be sure their child doesn't lose sleep at night due to excitement," reads Awardco's website.
If you know someone deserving like Kasey, be sure to nominate them!
What can you use a Goodness Grant for?
The short answer is: anything you want! The donation is completely private, so you can spend the money on a worthwhile cause, that long-awaited house project you've been putting off, a new laptop or anything else. Whatever suits your fancy! (Who couldn't use a little extra gas money these days, right?)
About Awardco
Awardco is a sales operations tool, a culture-building tool, an incentives tool and so much more. They're changing the landscape of the workplace by focusing on what's working rather than what's going wrong.
The company's reach may have extended around the globe, but Awardco is proud of their humble beginnings right here in Utah. (In fact, they're planning to open a new office building in Pleasant Grove.) Nothing would make them happier than to help local businesses start developing a positive company culture and witness the ripple effect firsthand. In the meantime, they hope the Goodness Grants initiative will start a fire of good deeds throughout the Beehive State and beyond.
Whether you use Awardco's services or not, be sure to get your Goodness Grants nominations in as soon as possible! It might just be the nicest thing you can do for someone who's done so much for you.
×