Estimated read time: 4-5 minutes
Americans remember all too well the real estate bubble of the 2000s that ultimately led to the economic crash of 2007. With the current shift in the housing market, many fear that the same thing is going to happen again. However, given the differences between what happened 15 years ago and what's going on today, it doesn't look like a housing bubble is in the forecast.
First, a definition may help. According to Bankrate, "A real estate bubble, also referred to as a 'housing bubble,' occurs when the price of housing rises at a rapid pace, driven by an increase in demand, limited supply and emotional buying. Once speculators recognize that housing prices are on the rise, they enter the market, further driving up demand. The phenomenon is called a bubble because at some point it will burst."
While that may sound similar to what's happening in the current market, here are a few key differences that should put buyers and sellers in Utah at ease.
Long-term demand
Utah is still facing a housing shortage. To determine whether it's a seller's market or a buyer's market, realtors look at the months of supply inventory (MSI), which measures how many months it would take the current market to sell out of inventory. Norada Real Estate says that a balanced market is between four and six months. Less than that is a seller's market and more is a buyer's market. Although the current MLS inventory has more than doubled since January, the MSI is still under two months. This means the state has a long way to go before entering a buyer's market.
Rising interest rates
A housing bubble is usually associated with lower interest rates, but today they're on the rise. In an effort to slow down the market, the Federal Reserve recently raised interest rates by half of a percentage point — the biggest hike in 20 years, according to Bankrate. The market over the last two years has been so hot that rates needed to rise to a more normal level for the market to start to adjust.
Historically low unemployment
Economically, Utah is still thriving. The latest Department of Workforce Services data reports that Utah's unemployment rate continues to be historically low. In March 2022, the national unemployment rate was 3.6% and just 2.0% in Utah.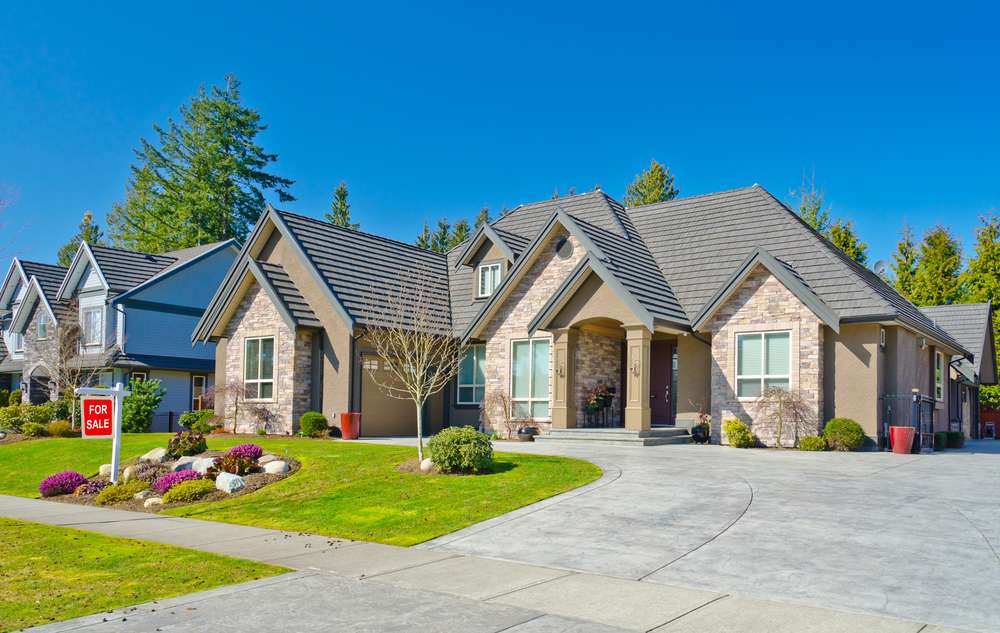 Utah popularity
Once a well-kept secret in the Mountain West, people from all over the country have now started flocking to the Beehive State thanks to its booming economy, low crime rate, beautiful scenery and other selling points. The American Enterprise Institute reported that Utah was one of the Top 10 inbound states in 2021 and all that popularity equates to a booming real estate market.
Lending requirements
Here's a major difference between 15 years ago and today: Back then, it was fairly easy to secure a home loan. People were getting loans for amounts much higher than they could afford, which eventually led to the real estate bubble bursting. Today? Not so much.
Over the last few years especially, lending requirements have tightened up and borrowers have to meet certain credit and income requirements to qualify for the loans they need. This decreases the risk of people defaulting on loans.
Equity
Some of the best news for homeowners these days is the incredible rise in equity. A recent report from the data firm Black Knight found that U.S. homeowners have $153,000 in "tappable" home equity, which is the highest ever.
According to Investopedia, "Tapping your equity allows you to access needed funds without having to sell your home or take out a higher-interest personal loan." Because of this, more people are willing to do more to keep their homes instead of walking away from them as they did in the last downturn.
Few foreclosures
Finally, another reason not to fear a housing bubble burst is the historically low rate of foreclosures — even following the COVID-19 pandemic. PR Newswire reports that lender repossessions through foreclosure in 2021 were down 49% from 2020 and down 98% from 2010. Combine that with the record-high equity and there's little chance for homeowners to lose everything through a foreclosure.
Need help navigating the real estate market?
Now that your fears about a housing bubble have been presently laid to rest, it might be time to look for that new home so you can start taking advantage of that rising equity. If you're struggling to navigate the current market, reach out to the real estate experts at The Stern Team. Whether you're buying or selling, they can help you with your goals.
×