Estimated read time: 7-8 minutes
Utah is known as one of the most diverse states in the country. In one minute, you can be enjoying the sights and sounds of downtown Salt Lake City and in the next, some majestic trails along the Wasatch front.
If you roadtrip for a few hours south, you can reach incredible national parks that contain beautiful natural features. All of these sights, and many more, can provide the best photo opportunities for you to share with friends and family or to keep as precious memories.
Here are some of the best photo opportunities in the Beehive State for you to keep in mind this summer.
Monument Valley
Monument Valley can widely be considered as one of the most famous locations in Utah. Featured in films such as "Forrest Gump," "Indiana Jones and the Last Crusade," and "Mission Impossible: 2," this landscape is a photo opportunity that anyone living within driving distance has to take advantage of.
A popular location with a fantastic background will be at mile marker 13 along the U.S. Highway. The symmetry of the black asphalt road with yellow striped lines and the red rocks in the background make for a breathtaking, if not, almost perfect photo.
TripAdvisor calls this photo op Forrest Gump Point, and many reviewers point out how busy it can be. So bring some snacks and be prepared to wait a minute for that perfect shot.
Dead Horse Point State Park
Just north of Moab, Dead Horse Point State Park sits thousands of feet above the winding Colorado River, this scenic vista is an absolute must for anyone wishing to impress on their social media feed.
The state park website says, "Sunrises and sunsets are especially memorable, with canyon walls bathed in golden light, creating a stunning scene reminiscent of vivid watercolor paintings. If you want to make your time worth it, stay on one of the campgrounds provided and explore the trails surrounding the park to get the most out of this amazing photo op.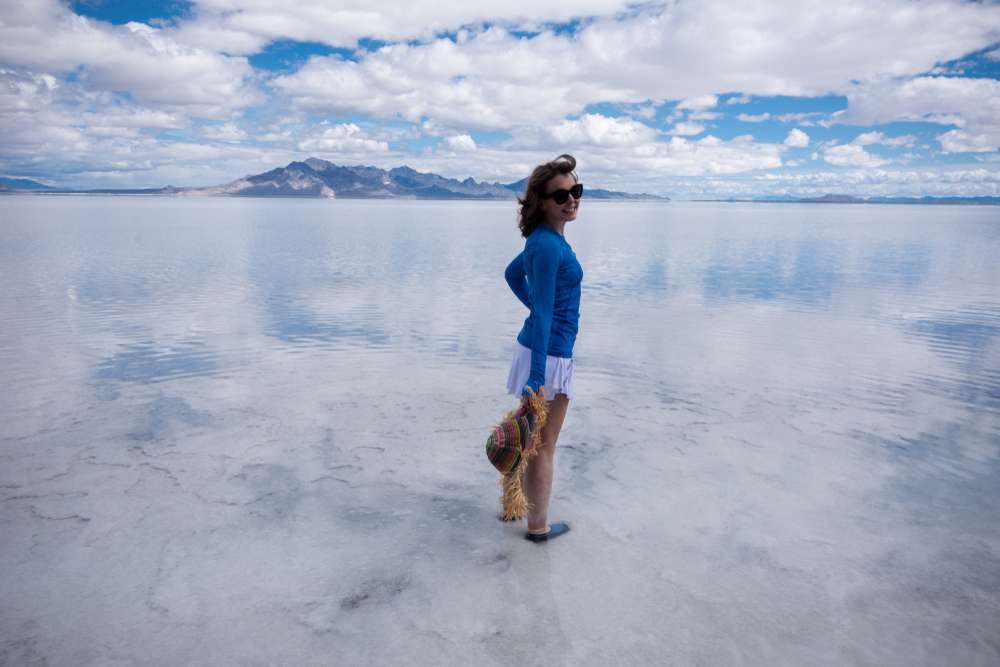 Bonneville Salt Flats
Just 90 minutes west of Salt Lake City, the Bonneville Salt Flats is 46-square-miles of beauty that brings in visitors from all across the globe. Summer is a great time to visit the thick salt-crusted landscape. Visiting this location requires more strategic planning than any of the other sights on this list since there are no resources like food, water or cell reception at the flats.
If you want to drive your car out on the flats for some epic photos, be aware of any moist ground because your vehicle may get stuck in some muddy terrain, Utah.com reports.
Once you are there, the unique landscape offers almost unlimited options for photo opportunities to take with friends and family.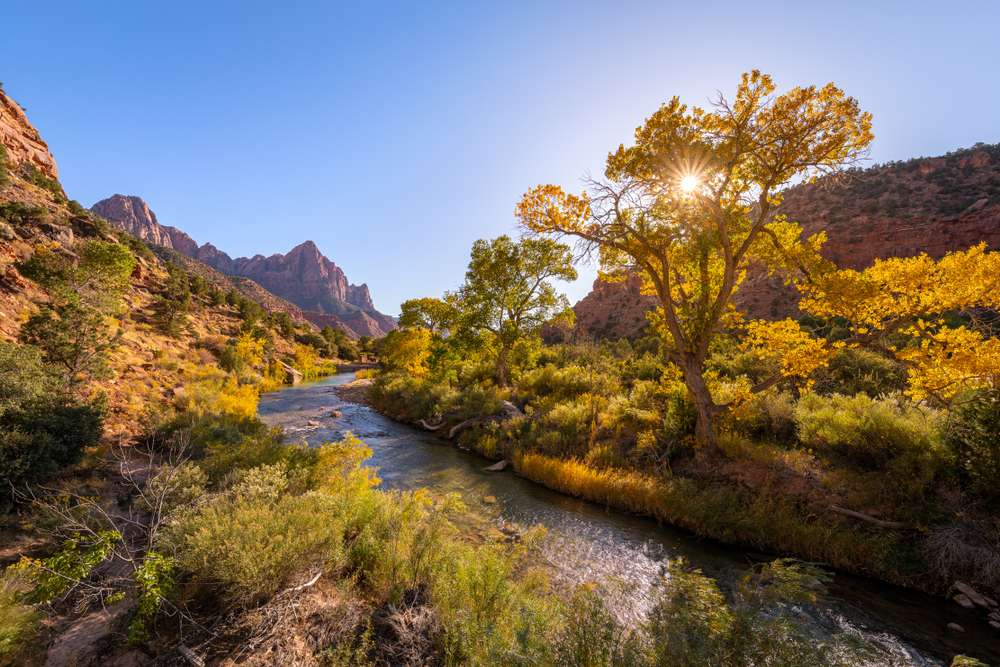 Canyon Junction Bridge - Zion National Park
Zion National Park covers a wide area of Utah land with natural attractions in just about every direction. One spot you do not want to miss is Canyon Junction Bridge at sunset. There will be plenty of photographers with you trying to capture that flawless moment of the sun hitting the red rock, but when you capture that perfect photo, there is perhaps no other picture quite like it.
Travel site theoutbound.com recommends that you stay for "Blue Hour", which is after the sun has sunk beneath the horizon so that it still hits the rock with its orange burst, but the sky is painted as a deep blue to contrast. The location is situated right along the scenic route of Zions Park, making it easy to find and, more importantly, easy to photograph.
Book Mural - 222 S Main Street
For a more urban photo op, there are few places better than downtown Salt Lake City. With beautiful buildings, like the Salt Lake City Library, and colorful murals, there's no shortage of hashtag-worthy backdrops.
In particular, locals and tourists love taking photos in front of the book mural on 222 S Main Street, says a KSL.com article. With titles such as "Gone With The Wind," "Roughing It" and "The Scarlet Letter," you're sure to enjoy this hidden gem.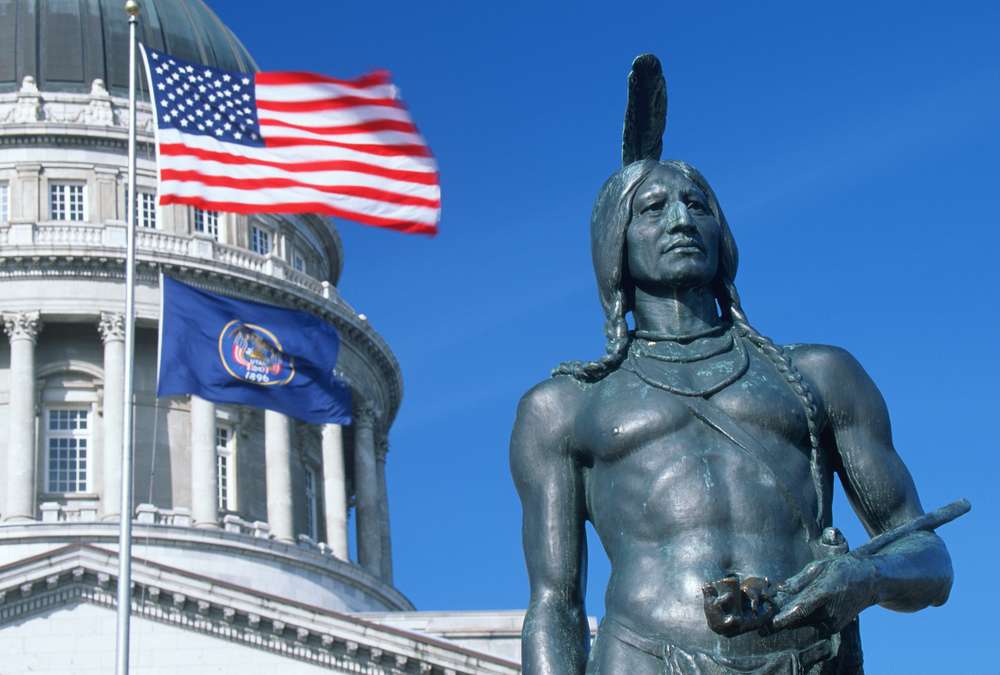 Capitol Hill
Capitol Hill may be the most diverse location on this list. Even though cherry blossom season has come and gone, the capitol building is still located on a hill with a stunningly perfect view of downtown Salt Lake City.
With its front doors facing right down State Street there is no other vista other than Ensign Peak that can offer such an unbelievable landscape. If you don't want to take pictures outside, the inside of the building has perhaps the most beautiful architecture in the entire state. With large murals depicting a variety of geography, large statues of historical figures, and the white marble that seems to glow at just about every hour, you could spend hours taking photos that would be beautiful during any time of year.
Thor's Hammer — Bryce Canyon
One of the most fascinating geographical areas in the entire state has to be Bryce Canyon. Its seemingly endless arrays of hoodoos is a sight to behold—even without a camera. There are so many easy trails to take and snap pictures of, but there might be no better place to take photos than by Thor's Hammer, the most famous hoodoo in the entire national park.
Summer can be hard for visitors with large crowds attending on a daily basis, but the sunrise over the red rock is a spectacle worthy to behold. An easy way to get in place for this perfect photo is at Sunset Point located on the west end of the park, says the National Park Service. If you don't make it in time for summer, don't stress! The winter months add sparkly white snow to the scene.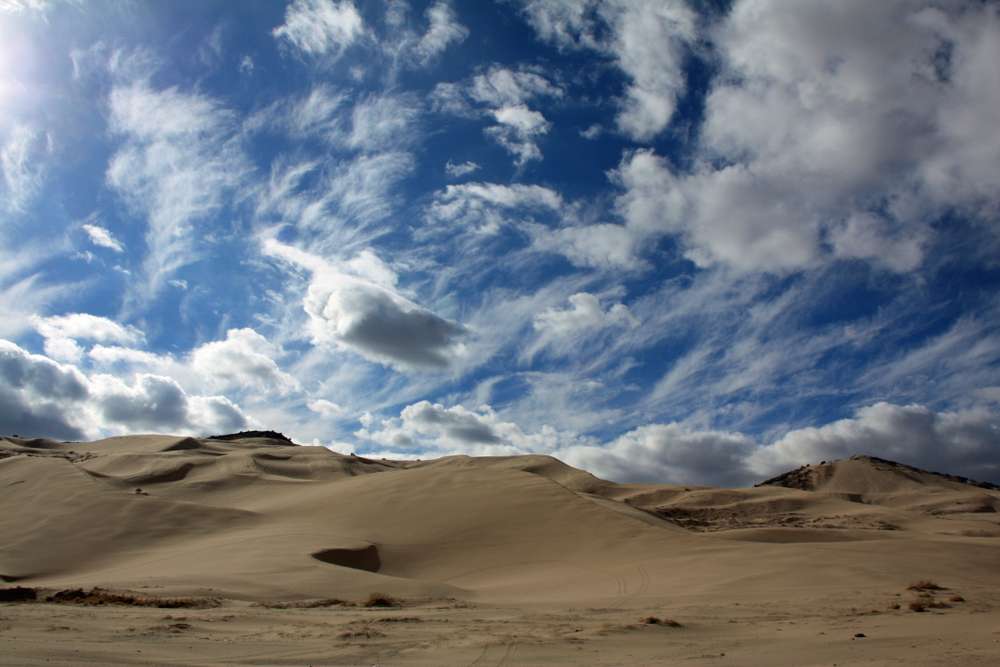 Little Sahara
When most people picture Utah scenery, it usually does not involve desert wastelands or stretches of land without red rocks. That's why Little Sahara is the surprise location that can add some fun to your social media pages this summer. If you really want that desert look, this is the place to go!
Located in central Utah, you can enjoy the dunes of sand with small spots of green that make it seem like you're taking a photo in the middle of Egypt. Utah.com recommends going to Rockwell since it's a vehicle-free zone — lots of people like to go four-wheeling at the park.
Little Sahara can provide a great getaway for small groups or couples as well as amazing sunset scenes. The reflection of the sun off of the sparkly sand with the deep blue sky will truly make your friends and family question whether you actually took the photos in Utah.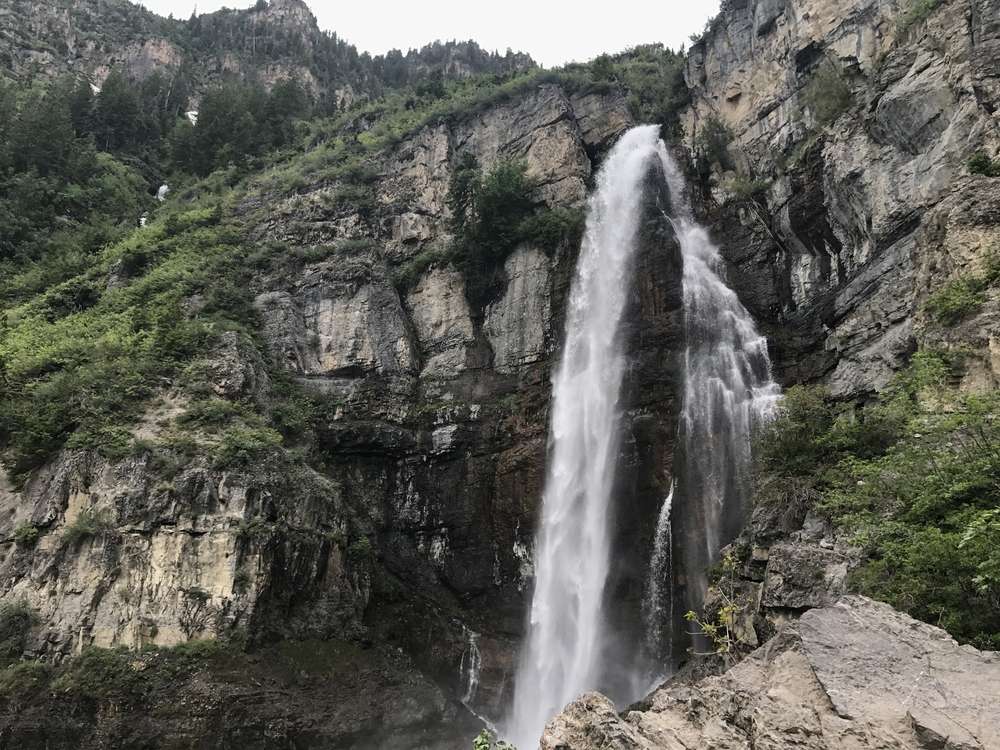 Stewart Falls
Located on a trail on the east side of Mount Timpanogos, Stewart Falls is nestled in a quiet corner, making for an unreal view of the nature that surrounds it. Summer can be a great time to hike with family and friends, but the real beauty shows up in fall when the trees begin to change colors.
Utah.com reports the trail is about 3.5 miles round trip with dog-friendly trails and an unlimited amount of photo opportunities for anyone looking to find this hidden treasure.
Any of these locations can serve as great getaways during the coming months, but more importantly, they will make impressions that last a lifetime. Bring the best camera you have along with the people you cherish most and these Utah sights will give you some of the best memories you will ever have!
×