Estimated read time: 7-8 minutes
Intermittent fasting seems to be everywhere in the news and with your favorite celebrity or influencer; heralded as a miracle to help with weight loss and to dramatically improve overall health.
While the hoopla behind intermittent fasting is relatively new, the practice itself isn't. For millennia, cultures and religions around the world have participated in fasting; avoiding food and drink for a period of time for spiritual purposes, to celebrate, or for other reasons.
You've likely heard conflicting information about intermittent fasting that makes you wonder whether or not it actually "works" — especially if it seems like some people are getting results while others aren't. But here's the real reason why some people haven't had success with intermittent fasting: They're doing it wrong.
Many studies, including one published in the New England Journal of Medicine, have found that intermittent fasting can come with a host of health benefits. To reap these benefits, it's important to understand how fasting works and how to do it correctly.
Don't worry about calories
One of the biggest misconceptions about intermittent fasting is that it works because of caloric restriction.
The truth is that even careful calorie calculations don't always yield uniform results," states a Harvard Health Publishing article. "How your body burns calories depends on a number of factors, including the type of food you eat, your body's metabolism, and even the type of organisms living in your gut. You can eat the exact same number of calories as someone else, yet have very different outcomes when it comes to your weight."
In short, stop counting calories and start focusing on eating the right kinds of food that will keep you energized and satiated instead.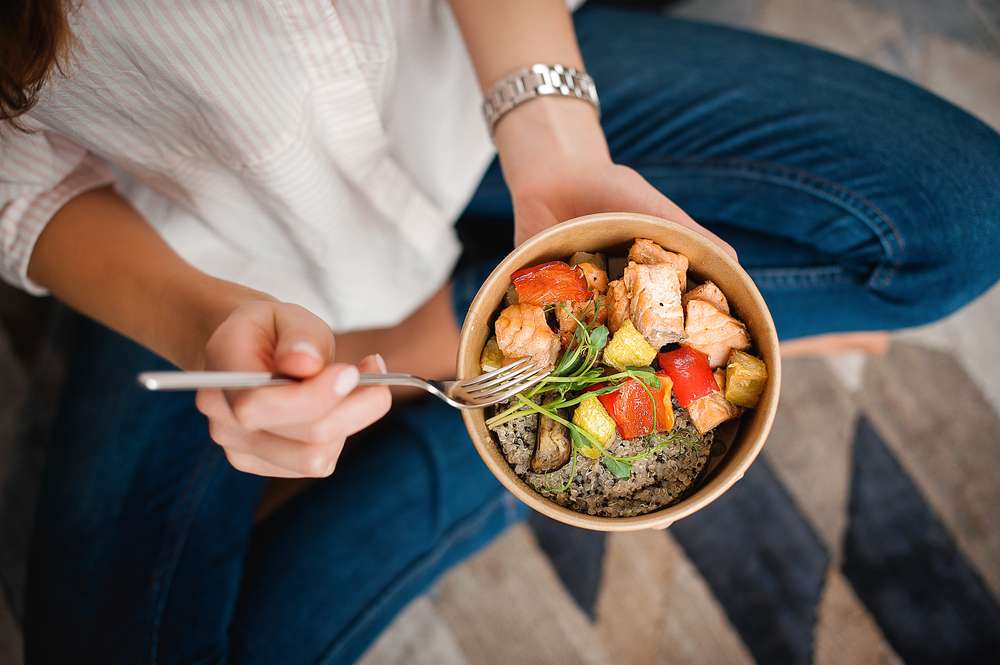 Focus on the hormone insulin
Now that you're not counting calories, it's time to address what really "counts" when it comes to food that can help your body transition from "sick" to "healthy" or from "fat" to "lean." The short answer is hormones — specifically the hormone insulin.
Insulin helps to balance your blood sugar levels, but many people develop insulin resistance through poor dietary choices.
"Insulin resistance is when the cells in the body do not absorb insulin properly," states Medical News Today. "Over time, insulin resistance can cause a range of problems, including permanently high blood sugar levels and cell damage to organs, muscle, limbs, and eyes."
Studies have shown that intermittent fasting can help combat insulin resistance because it keeps your insulin levels low. One study published on PubMed Central found that in the general population, intermittent fasting "significantly improves glycemic control and insulin resistance with a reduction in BMI," among other benefits. Just be sure to consume foods that support insulin sensitivity, such as protein-rich foods, healthy fats, non-starchy vegetables and other nutrient-dense options.
Nutrient fast vs. caloric fast
What if you could get some of the benefits of fasting, including lowering insulin and improving insulin sensitivity, without actually fasting? With the right kind of diet, it's possible. Think about it — if avoiding calories (fasting) keeps insulin low, the best way to continue reaping those benefits is to eat the nutrients that also keep insulin low. This is called a nutrient fast.
When deciding which nutrients to prioritize, protein and healthy fats are your best options. A study published in Nutrition and Metabolism found a link between high-fat/low-carb diets and weight loss in obese adults. It also found that adults who consumed more fat and fewer carbs experienced a drop in insulin resistance as well as improved cholesterol levels.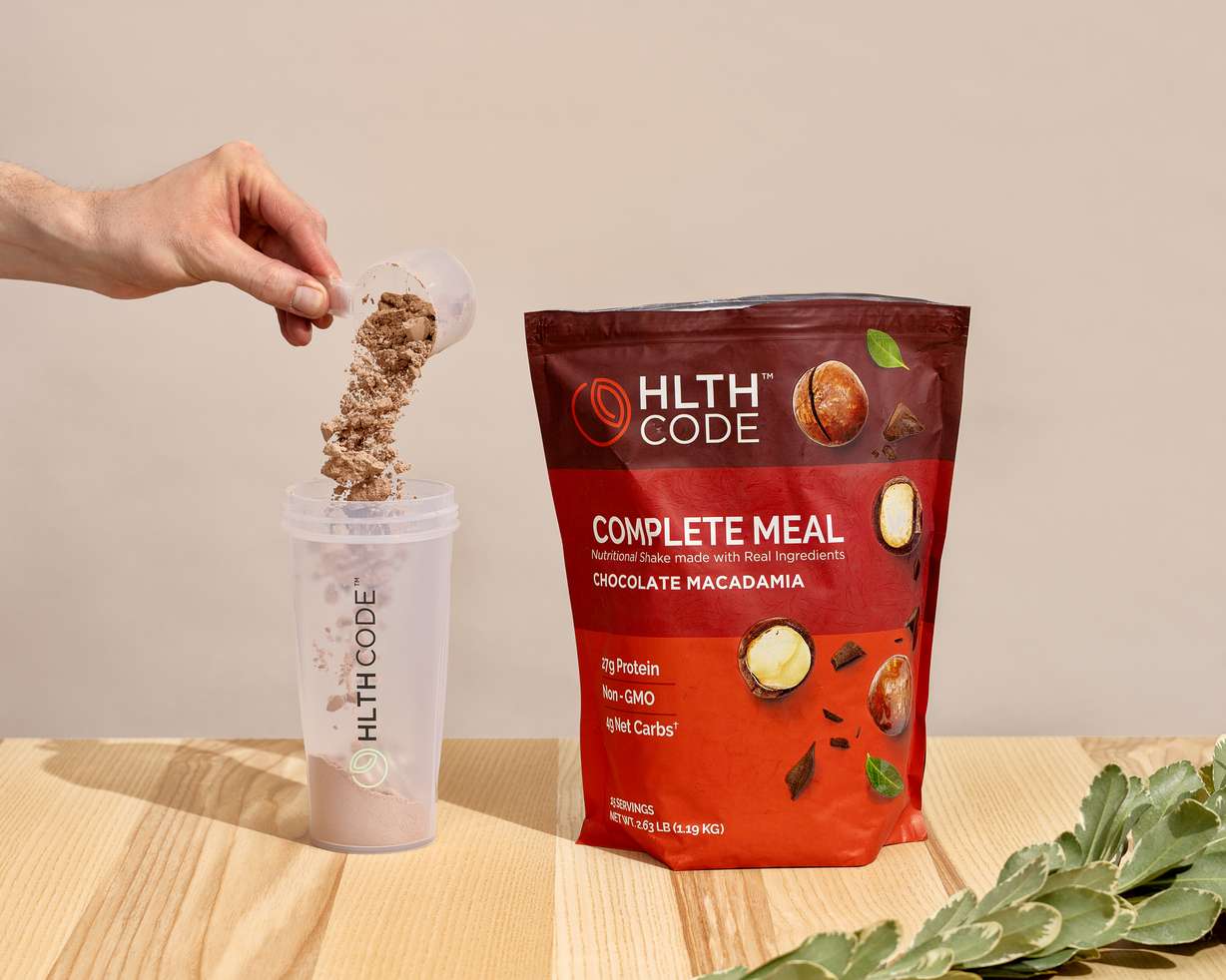 The most important part of the fast
If you're thinking about utilizing fasting to improve your weight and health, here's one more important recommendation: Don't end your fast with insulin-spiking treats and carbohydrates. You don't want to waste that hard work and discipline on food that's going to undo it all. Pick foods that give you all the essential fats and essential amino acids from healthy fats and protein that your body needs.
Bringing solutions from the lab to the real world
In a perfect world, everyone would have the knowledge, time, discipline and budget to plan, purchase and prepare healthy meals, especially after fasting. Unfortunately, most people get too busy and stressed, which ultimately sabotages their health goals. To help solve that problem and make healthy choices as quick and convenient as possible, metabolic scientists created HLTH Code Complete Meal.
These carefully formulated meal shakes are an ideal way to end a fast and to promote healthy weight management, gut health, brain health, even hair, skin and nail health. HLTH Code Complete Meal features an optimized, science-backed blend of protein, collagen, healthy fats, apple cider vinegar, probiotics, fiber, vitamins and minerals—with no added sugar or any artificial ingredients.
HLTH Code Complete Meal is based on research, not fads. It's nutritionally balanced and optimized — and it even tastes great, too.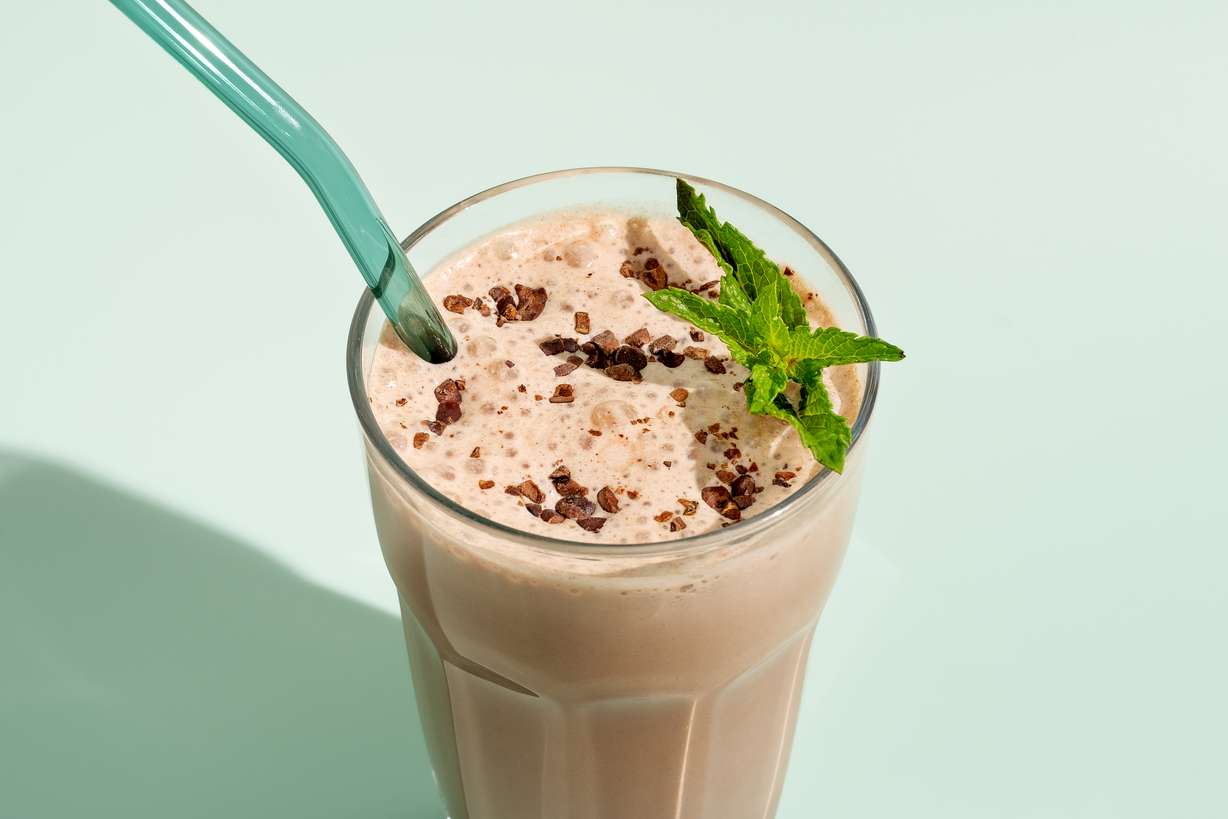 Helping with hunger
When it comes to ending a fast, it's easy to consume plenty of "junk" calories and still feel hungry. This not only derails all of the benefits from the fast, but those calories consumed aren't the right types of calories to provide essential nutrition. HLTH Code creators refer to this as "mis-nourishment" — and it's ruining many people's health.
A HLTH Code Complete Meal shake is the perfect way to end your fast because its optimized blend of essential nutrients leaves you feeling full and energized for hours. Plus, it's more convenient and affordable than the fast food you might be tempted to choose instead.
The shakes are quick and easy to make: Just add two scoops of Creamy Vanilla or Chocolate Macadamia Complete Meal Powder to 8 oz. of cold water and shake or blend. For general wellness, replace one meal daily. To reset your health or for weight loss, replace up to two meals per day.
"I absolutely love this stuff. It really does have an amazing taste. It mixes very well and leaves no powder texture/taste. It fills me up and completely satisfies any craving and quells those hunger pangs", said one reviewer.
Another review shares "I've been drinking this for five months to break my intermittent fast and I'm in my best shape and down 21 pounds. I can't recommend this enough!! Plus it has a great flavor!! What's not to love??"
Can HLTH Code help with weight loss?
The Centers for Disease Control and Prevention says your best health starts with the right blend of nutrition. Eating the right things will boost your immune system, strengthen your muscles and bones, improve your gut health and ultimately lead to a longer life. Improving your appearance is just the icing on the (very healthy) cake.
Most people know that weight loss is rarely easy — but they don't understand why. According to Cleveland Clinic, your body burns fat "through a series of complicated metabolic pathways." You need the right combination of caloric balance and hormone changes for your body to get the message that it's time to burn fat instead of store it.
Based on the best available studies on human metabolism, along with exercise, HLTH Code Complete Meal helps people lose weight without the need for counting every calorie.
No risk — satisfaction guaranteed
If you're nervous about trying something new and making changes to your nutrition plan, don't be. With HLTH Code Complete Meal, your satisfaction is guaranteed. Give it a try and the only thing you might lose is a few extra pounds.
Indeed, if you've been looking for improved wellness and healthy weight management, then HLTH Code Complete Meal Replacement may well be your answer. For exclusive savings on your first order, visit getHLTH.com and enter the discount code KSL at checkout.
×