Estimated read time: 5-6 minutes
Millions of Americans experienced feelings of depression and heightened stress during the COVID-19 pandemic. The percentage of U.S. adults who reported having symptoms of depression and anxiety shot up from 8.5% pre-pandemic to 32.8% in 2021, according to one public health study published in The Lancet.
Multiple stress factors contributed to the tripling of depression rates and the unprecedented demand for mental health services. They include a toxic mix of social isolation, fear of infection, job disruptions or loss, and the inability to be with and seek support from loved ones.
Mental healthcare providers are worried but ready to tackle the problem with a vigorous investment in new ideas and approaches to treatment. Kylee Ford is a licensed clinical social worker (LCSW) with Huntsman Mental Health Institute at the University of Utah Health (HMHI) who has been treating a growing number of patients during COVID restrictions.
"In our industry, the numbers of patients now seeking mental health treatment has increased while COVID safety precautions have decreased our ability to treat as many people as possible. It has been an unusual, destabilizing few years. I'm hopeful that we will recover from this, but I am not surprised the numbers of mood disturbances have jumped when you consider the psychological implications of the past three years," Ford said.
Licensed social workers like Ford strongly believe the road to recovery and improved mental health for most people begins with a recognition they need help and a willingness to seek treatment.
"If you are noticing changes in your mood, appetite, sleep, thoughts or behavior that are causing problematic interruptions in your life, you would benefit by establishing care with a therapist as soon as possible." Ford added, "It can be normal to be on a waiting list, so it's best to start this process before these changes cause a psychiatric emergency."
Too many people suffering with mild depression, anxiety, and other manageable emotional distress simply don't know how to access care or whether they can even afford it. Finding the best treatment for the most reasonable cost begins when a patient is guided to the right starting point.
In most cases, Ford believes that involves linking a patient with an outpatient therapist who will be a part of their treatment team. "Management and maintenance are so much more affordable than emergency services. I can confidently say that for one day in the hospital, you could easily receive 10 to 15 sessions of therapy at full price. So, that puts into perspective the costs." Ford said.
In addition to being the most cost-effective, outpatient therapy gives the patient control over the frequency of their treatment. Ford offered a description of this type of care. She said, "You may go to your therapist for maintenance therapy once a month or you may go once a week during more intense phases of your life. It would be perfectly appropriate to take time off from therapy when you feel you are stable and then return when you have new or returning symptoms."
Intensive Outpatient Programs are a mid-level step between outpatient therapy and residential treatment. In these programs, a patient would receive hours of intense therapeutic programming for a few weeks. This can be the right option for people who are needing more support than two therapy sessions per week, are just starting their recovery journey, or are safe at home but needing more structure than what they can realistically provide themselves.
Residential treatment is typically recommended for those patients who have exhausted lower levels of care and need more support. The average stay in a residential treatment center runs from 15 to 90 days and this can be an essential restart for some patients.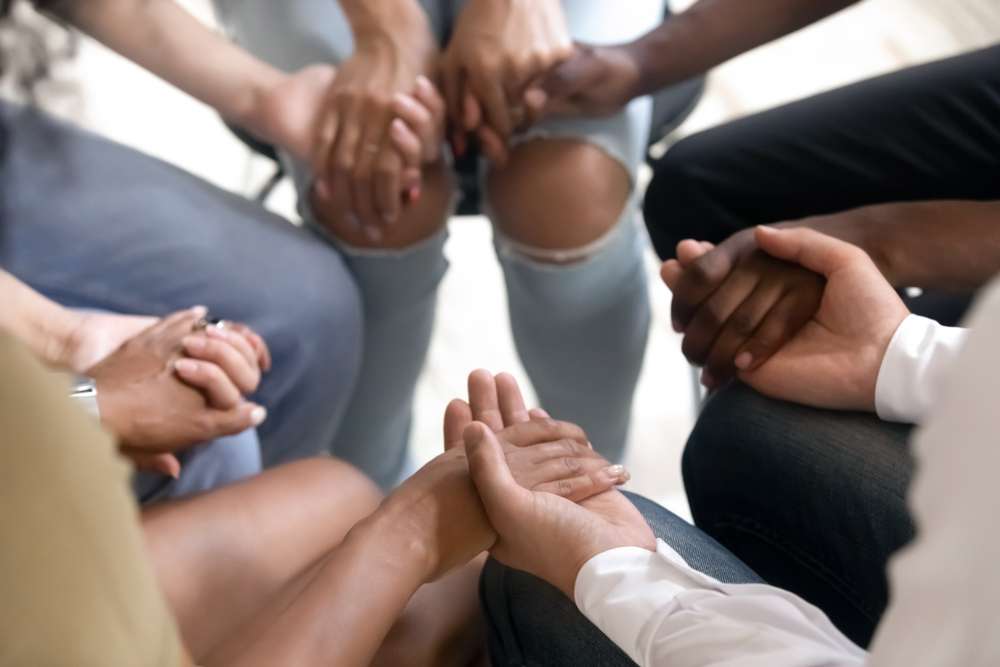 "By consenting to do residential treatment, these patients are taking responsibility for their lives. They may lack the support, services, or structure they need at home; they may even lack homes which can make psychiatric treatment more difficult," Ford said. Of course, hospitalization is reserved for those whose mental health condition has reached a crisis level where the patient can no longer be safe at home and requires 24-7 supervision.
At University of Utah Health, medical professionals are already integrating mental health into the existing healthcare system.
"The U now has therapists in all their community clinics. Every clinic has a social worker or a therapist on staff to respond to crises, provide therapeutic follow- up and help navigate mental health services. This is a way to create more access points," Ford said. It is a source of pride for social workers like Ford who know the current healthcare model falls short of treating the whole person.
"I feel proud to be with a system that is thinking this way because it makes so much sense. When mental health is stable, it's much easier for a person to manage medical issues, sleep, diet, medication compliance, etc. It is integrated healthcare which accounts for all parts of the health picture," Ford said.
Although the pandemic has generated new interest in and concern for our mental health, it has also revealed a historic lack of access and under-investment in mental health services. In Utah, Ford recommends the underinsured take advantage of very low-cost or no-cost clinics, and the support offered by schools, churches, employee assistance programs (EAPs), and group therapy.
The hope is that health insurance companies will offer more coverage once they realize the impact mental health has on a patient's overall health. Ford offered this parting advice: "I think everyone needs therapy at some point in their lives. Families, workplaces, and communities, we all benefit from people managing their mental health and having support."
×