Estimated read time: 5-6 minutes
Aches and pains are a part of life few of us can avoid. This fact is particularly true with hip pain. People frequently complain about discomfort around the hip joint. Fortunately, it is not something you have to learn to live with, according to Travis G. Maak, MD. Maak is an orthopedic surgeon with University of Utah Health whose practice focuses on non-surgical treatments and minimally invasive surgeries designed to eliminate the pain while preserving the hip.
"Currently, hip replacements work very well, but if we can keep our own parts, it is all the better. Ultimately, that's the goal, and sometimes a few modifications using simple treatments can help an individual keep their own parts and become pain free," said Maak. To achieve this goal, Maak helped assemble a multidisciplinary team that operates the Hip Preservation Program at U of U Health.
After treating patients with hip pain for over a decade, Maak and some of his colleagues teamed up to take a more comprehensive approach to evaluating, diagnosing, and treating problems with the hip joint. The process starts with a firm diagnosis and understanding of what is causing the pain. "The hip is a big place, even though it might not seem like it. Unlike the knee where you can directly push on things and figure stuff out a little easier, the hip is deep inside the body. There are a lot of things near it that can seem like a hip joint problem," said Maak.
To work properly, the hip joint must function like a ball and socket. The upper end of the thigh bone should fit like a ball inside the pelvic socket. If they don't fit and work together effectively, the average person will experience pain during all types of movement and even while sitting or resting. Maak calls that situation worrisome. "Sitting is not really a weighted position, meaning you are not putting weight on the hip joint when you're sitting, still if that's causing you pain, then that's an issue."
Once doctors pinpoint the source of the pain and discomfort to the hip joint, the focus moves to possible treatments, both surgical and non-surgical, while aiming to preserve the hip. Maak described some of the non-surgical hip preservation techniques the team uses. "These can include physical therapy and ultrasound or x-ray-guided injections. We have biologic treatments like platelet-rich plasma, and other options including steroid or hyaluronic acid injections that can help calm down hip pain inside the joint."
Several hip conditions are best treated through surgery. One of those conditions is called femoroacetabular impingement or "FAI" in which the ball and socket have bony abnormalities that cause an unusual collision between the hip ball and socket. This condition usually requires a minimally invasive camera-type surgery to correct. "We call it arthroscopic surgery through little keyhole incisions less than a centimeter long. A simple reshaping while looking through a camera can help the ball and socket fit in well, remove pain and potentially preserve the hip for a much longer period of time," said Maak.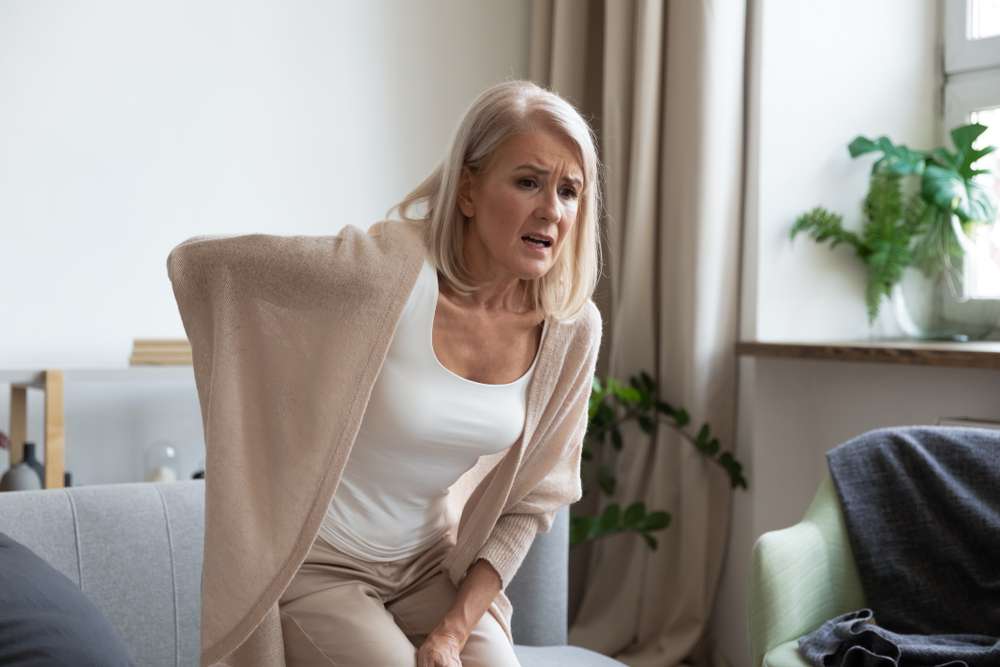 The ability to preserve hips using the latest non-surgical and surgical techniques is the result of decades of research into how the complicated machine we call the body works. "It's incredible and we're constantly learning more about it. One of the advantages we have in our hip preservation program at the University of Utah is the ability to push that knowledge forward to try and advance our understanding of hip problems and how to treat them," said Maak.
Historically, Maak said a patient with severe hip pain would have been diagnosed with a muscle strain or arthritis. Surgery to replace the hip may not be necessary. Today, while hip replacement have excellent outcomes, active people in their 40s and 50s may have other options to preserve their hip and eliminate their pain. Today, active people in their teens all the way up to their 40s and 50s are not necessarily good candidates for hip replacement nor do they need that type of surgery to eliminate their pain. Instead, the minimally invasive techniques pioneered at the University of Utah can reduce patients' pain and get them back to doing the things they enjoy.
The Hip Preservation Program at U of U Health is now attracting patients from other states and even other countries. The coordination between specialists in the program guarantees that most patients' care is arranged well in advance of their visit. "Over the course of the last three to five years, the destination care program came into existence to really facilitate individuals with hip pain only having to come in once and not having to come back multiple times to see different members of our team. Instead, the goal is a one visit comprehensive hip preservation treatment plan," said Maak.
Although the science keeps evolving, the goal of the hip preservation program remains the same. It is to make sure people don't ignore hip pain for fear they will lose a hip or face lengthy treatment and recovery. Maak said, "Just because you have hip pain doesn't mean you have to always have hip pain. Treatments exist to help you get back to the level of activity that you want to reach, and they don't necessarily require surgery. We can help you out."
×