Estimated read time: 4-5 minutes
With 2020's increased time spent at home, more and more people tackled their DIY dreams. According to Statista, most common homeowner renovation in the U.S. the past couple of years was interior remodeling.
If you check out the lines at any hardware store, you'll know that renovations and DIY projects aren't easing up anytime soon. If you're one of the many people making some exciting additions to your home, consider adding these fun and practical additions while you're at it.
Hidden doorway
Whether you want to create a magical place for your kids to escape in, or you want a place to escape from your kids, a hidden doorway is a fun and aesthetic option. Whether you cover it with a bookshelf, a tapestry, or whatever else you dream up, going from one room to the next has never been more exciting.
This Medium article has some easy step-by-step instructions on how to tackle the project, and what you'll need to do it. As a bonus, they say it only takes about $100 to complete.
Staircase drawers
If your stairs are looking a little worn and dingy, you're probably planning on sprucing them up with some new carpet or beautiful flooring. While you're at, create extra storage space that literally disappears with the stairs.
Though it might take a little time, you can simply replace your stair kickboards with cabinet drawers. Get a different color from your new flooring to make a nice contrast in the room.
Built-in doghouse
Milo, Fido, or Rosie is as much a part of the family as you are, so make them a room of their own! Whether you carve out a space under the stairs for him or take a small coat closet and convert the bottom half into a dog house, you'll have a cute little place he can go to catch some shut-eye.
One Instagram user built a dog home under her staircase for her doodle, inspiring others to pick up a hammer and create something unique! @jersey.the.goldengirl on Instagram is where you can find more cute videos of this doghouse (and the cute dog that lives in it.)
Enclosed porch
Even though the weather is fantastic now, it isn't always sunshine and flowers. In the winter, you can feel like you're outside without the need to wear a coat and gloves—if you have an enclosed porch.
Build it with lots of glass walls to really feel like you're enjoying nature—without having to be in it. Nanawall.com even suggests making the ceiling/rooftop of this new room glass as well. With this option, you'll be able to soak up the sun from all angles.
And if you want it to feel more like an extra room in your house, consider adding a floor of luxury vinyl that's completely waterproof and looks like wood, tile or stone.
Balcony/deck off the master bedroom
Make your evenings more romantic and your mornings more peaceful with a walk-out deck from your master bedroom. Modernize.com outlines some of the costs and things to consider, like obtaining a permit and calculating the overhang size.
They also recommend keeping in style with the rest of your home so the new balcony doesn't stick out (in a negative way.) Just imagine all the morning cups of coffee you can drink watching the neighborhood slowly come to life! Ahhhh.
Tile drawer in shower
If you're constantly lamenting the lack of space in your shower, this revolutionary idea will have you reaching for the sledgehammer. By simply removing a few tiles here and there, you can insert a drawer into that space, making an invisible hiding spot for all of those hair masques and bath bombs.
If you're unsure how to tackle this project, it might be best to find a handyman or someone who can help you. The last thing you want is your shower to be out of commission for days or even weeks.
Make your attic a home office
It's no secret that a bigger percentage of the workforce does at least a bit of their work from home now. If you have a tiny desk crammed in your bedroom or are using your kitchen table as a workspace, you might benefit from transforming a relatively unused portion of your home into an office.
Take your dusty (and creepy) attic and make it into a bright space you look forward to working in every day. By remodeling that space into a liveable and workable space, you can remove yourself from the day-to-day of living and allow yourself to get in the zone.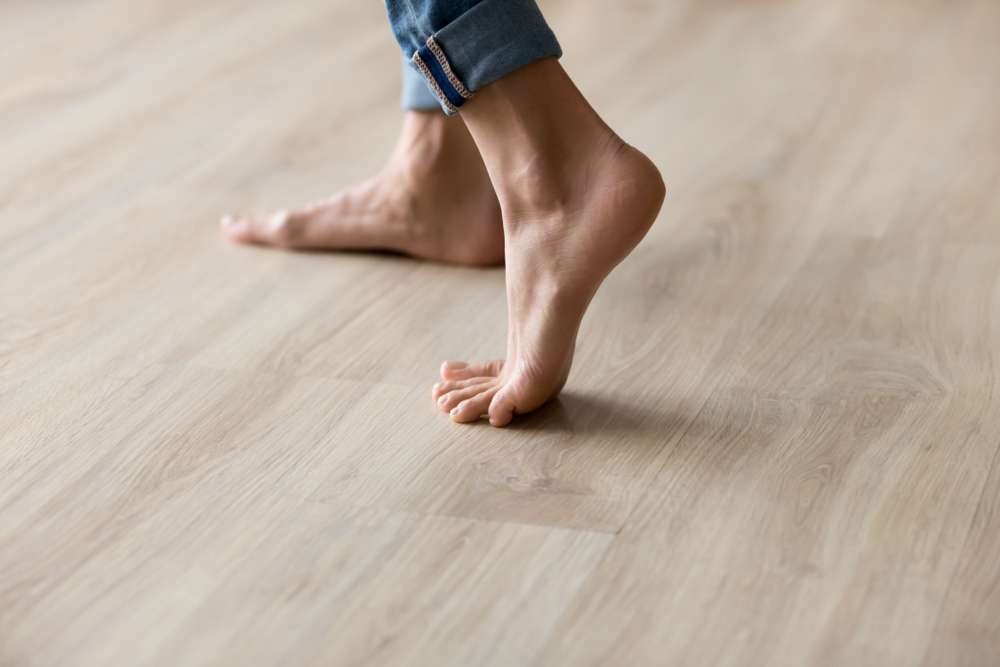 Start with what's underneath you
Whether you want to build that balcony or start by replacing some flooring, Giant Carpet One can help. With an array of options beginning with carpet and including laminate, wood, vinyl and more, you can remodel your home into the one you've always wanted. Visit your local Giant Carpet One today to get started.
×