Estimated read time: 4-5 minutes
The word "retirement" may either fill you with joy and excitement or a sense of undeniable dread, depending on your financial situation. Yes, planning for the future takes work. It's not unlike those big school projects that accounted for 50% of your grade — except this is one project you can't push off until the last minute. And each year you delay, that grade gets lower.
If you feel a little behind, at least you're not alone. The Federal Reserve reports that just 36% of non-retired adults feel like they're on track with their retirement savings.
Of course, simply feeling that you're on track doesn't necessarily mean it's true. So, how do you know if you're in a good position? And what do you do if you've fallen behind? First of all, don't panic. There's still time to raise your retirement grade — and save potentially tens to hundreds of thousands of dollars in the process! Here are a few ways to do it.
Every little bit helps
When it comes to the ideal amount of retirement savings to have, this varies from person to person. (In general, NerdWallet reports that most experts recommend saving between 10%–15% of your annual pre-tax income.)
But one thing is universally true: Any amount of savings is better than nothing. Even if you can only contribute a small portion of your paycheck (be it $1,000 or $25) to your retirement savings, this adds up over time. To boost your nest egg, you can increase that amount as you go.
Watch out for taxes
Here's one that catches many unsuspecting retirees by surprise. Although you might think that you'll be paying fewer taxes in retirement since you won't have a paycheck, the opposite may be true. Once you factor in taxes from your IRA and 401(k) withdrawals, Social Security benefits and investment income, you could be paying much more than you thought.
To avoid a financially painful situation, it's a good idea to work with a qualified financial advisor who can help you avoid common retirement tax traps.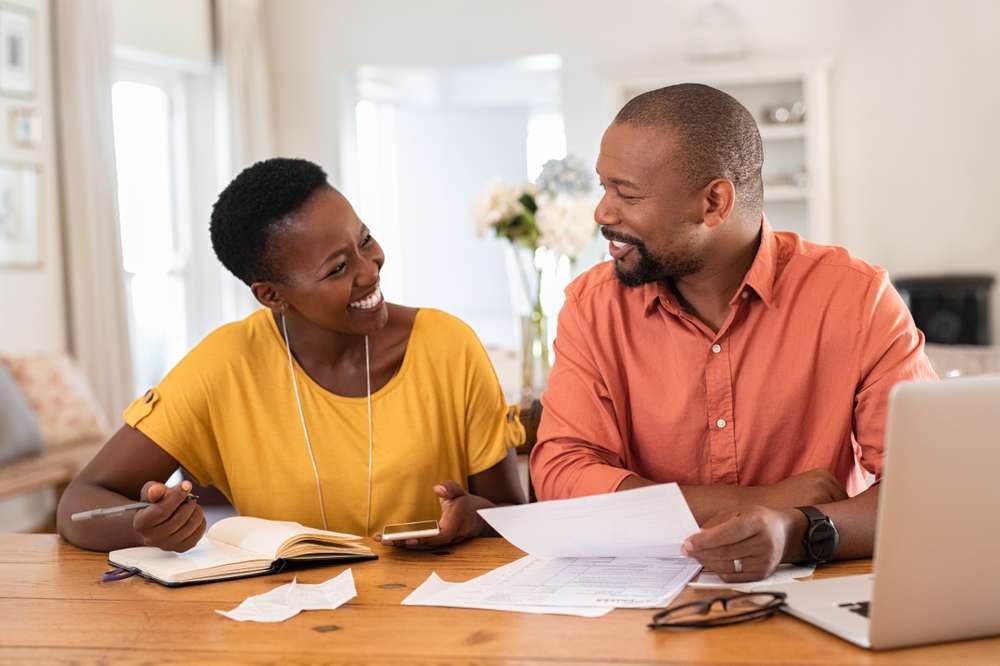 Take the right risks at the right time
Investments in any form carry a certain level of risk with them, but too many people aren't taking the proper steps to manage their financial risks. It's easy to become complacent with your portfolio, but since world and personal circumstances change constantly, so should your investments.
Review your portfolio from time to time to make sure that your investments match your risk tolerance. According to Investopedia, this depends on several factors, such as your age, goals, income and personal comfort level.
(If you've got decades to go before retirement, you can afford to take more risks. But if you're on the verge of retiring, now's not the time to gamble with your finances.)
Create a financial game plan
Saving money isn't the only component of effective retirement planning. Carefully managing that money is what's most important. That's when a financial game plan comes in handy. This plan should include strategies for income; taxes; healthcare; social security; RMDs; estate planning; and more. Without it, you might find that your hard-earned savings disappear all too quickly.
Don't leave your future up to guesswork — involve the professionals! Download a free guide from B.O.S.S. to help you understand where you stand with your retirement and what you can do to get where you want to be. Visit their website for your free download!
Advisory services offered through B.O.S.S. Retirement Advisors, an SEC Registered Investment Advisory firm. Insurance products and services offered through B.O.S.S. Retirement Solutions. The information contained in this material is given for informational purposes only, and no statement contained herein shall constitute tax, legal or investment advice. The information is not intended to be used as the sole basis for financial decisions, nor should it be construed as advice designed to meet the particular needs of an individual's situation. You should seek advice on legal and tax questions from an independent attorney or tax advisor. Our firm is not affiliated with the U.S. government or any governmental agency.
×