Estimated read time: 5-6 minutes
SALT LAKE CITY — Brynna Maxwell remembers the day her team got no respect.
And to be fair, there was a reason.
The previous season was one to forget, even if it had a demonstrable impact on what the Utah women's basketball program would soon become.
But before the rise that included the program's first-ever Pac-12 Championship appearance and first NCAA Tournament bid in over a decade, there was a five-win season and a program trending in the opposite direction. There was a willing coaching staff with a vision and a talented roster capable of competing, but the results were less than favorable.
In short, the season wasn't good enough in a highly competitive conference.
So when Utah was picked to finish the 2021-22 season 10th out of the 12 teams in the Pac-12 in the preseason media poll, it didn't come as a shock to Maxwell or anyone else in the program. But the disrespect was heard loud and clear — the chip on the shoulder was securely fastened, and the players took note.
"We aren't here to plays games and finish wherever everyone wants us to finish," Maxwell said on the eve of Utah's first NCAA Tournament game since 2011 and the first in the Pac-12 era. "We are here to make a statement."
Regardless of the outcome Friday (3:30 p.m. MT, ESPN News) when Utah tips off as the favored team over Arkansas in the opening round of the postseason tournament that expanded to 68 teams for the first time this year, Utah's already made a statement on the preseason expectations for the team.
Friday's game is another way for the team to prove the doubters wrong, even though the Pac-12 runner-up designation, the one where Utah competed against the reigning national champions Stanford in the conference title game, is enough to prove a worthy follow-up season.
"We know we can win some games in this tournament," Maxwell said. "It's going to be tough. Arkansas is a really good team, but we are not just happy to be here because it's our first appearance in a long time. We are not done with our season.
"Everyone is ready to play. Like Dru (Gylten) said, this is the one of the most competitive teams. We are not just here to say we got here."
It's one reason why Utah head coach Lynne Roberts said she's not nervous about coaching in her first NCAA Tournament game. In many ways, it's a lot to do with her philosophy of the year that her team has nothing to lose.
Sure, her team can lose the opening-round matchup against a mirror-image program in Arkansas, but it's more about building on the success of the season and projecting for the future — her top two leading scorers, Gianna Kneepkens and Jenna Johnson, are just freshmen. The future is bright, regardless of the postseason result.
"No, I'm not nervous. Maybe I should be but I'm not," Roberts said. "Maybe it's abnormal to not be, but I'm not. In the course of the season your team shows what their character is, and the identity is these guys have been so steady and they have approached each game the same way. I have not seen nerves from them at all, which gives me great confidence and I'm kind of following their lead in that.
"I'm excited to be here. I'm ready to play. ... There is excitement but not nerves."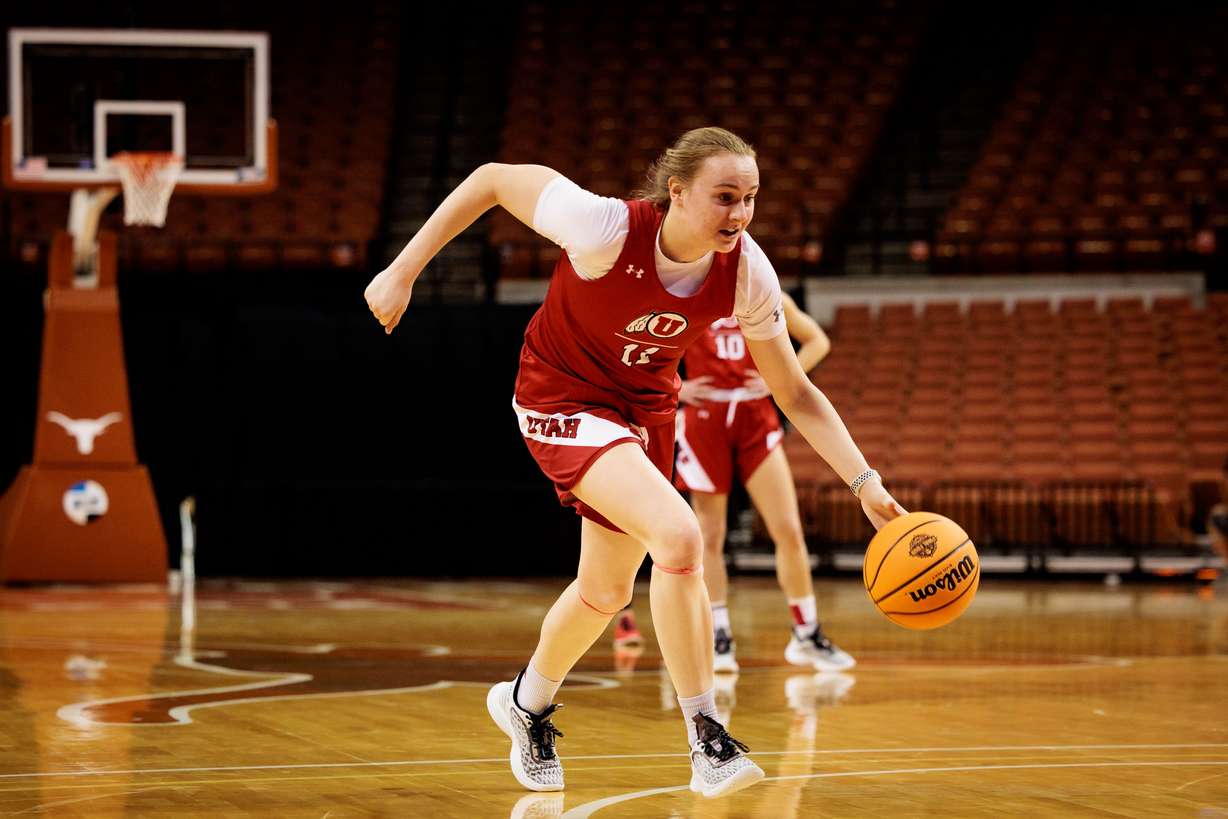 That excitement and passion for the program is something Roberts has carried throughout the season, and it began when she wasn't above asking her coaching peers in the conference for advice when everything went south. She said she "peeled back the layers" and got the "honest truth" from coaches she trusted to help her, including Stanford head coach Tara VanDerveer.
She invested more heavily into analytics — she's a self described "nerd" — and created what the team calls a "smart box" to help her athletes "evaluate and quantify the things that matter and the things I've identified as winning basketball." Those included stats like "good passes" or "50/50 balls" — stats that may or may not directly tie into traditional stats like assists or rebounds.
But they all helped the coaching staff and players visualize better what a good shot looked like, among several other key points. And while not groundbreaking in its own right — advanced stats are ubiquitous in the sport — it led to a noticeable change with her team, who finished the season by leading the Pac-12 with 76.0 points per game.
And the wins started to come more frequently.
"No one puts more pressure on me than myself," Roberts said. "I appreciate expectation. I want it, and that's who I am. It's like the adage: if the coach stops coaching you, you are in trouble. I want that expectation. I want people to care. I want people to want us to be great and we are there. We are not to the top of the mountain, but we have turned a corner."
Utah has finally made an impact in the Pac-12 and has been rewarded with a spot in the tournament, but that's not good enough now. A season of historic impact deserves more. Win the first game and focus on the next; repeat this process for as long as possible.
"We are happy to be here but we are not content to make the tournament," Roberts said. "We want to play well, compete and advance."
Like every team in the tournament in March, it's all about survive and advance. But unlike in past seasons, Utah now gets the opportunity.
×
Photos
Most recent Utah Utes stories