Estimated read time: 4-5 minutes
The sudden and unexpected death of the actor and comedian Bob Saget after an apparent fall and hit to his head, caught many by surprise. It should, however, be less shocking and more of a warning for anyone who sustains a blow to the head.
Doctors say traumatic brain injuries are more common than people might think, but Saget's death is a reminder that the dangers are real, and these injuries can turn deadly.
Ramesh Grandhi, MD, a neurosurgeon at University of Utah Health and the division chief of neurotrauma has witnessed a concerning trend in falls that result in a traumatic brain injury. "Falls are super common and falls particularly amongst the advanced age group (age 65 and older) are becoming more and more common and we honestly consider it, to some degree, a significant public health issue right now," Grandhi said.
The United States Census Bureau projects that adults 65 and older will outnumber children under age 18 by the year 2034. Saget's death gives doctors like Grandhi the opportunity to highlight this issue now rather than later.
Grandhi suggests that many Americans, just like Bob Saget, ignore the signs of trauma to their brain. "People hit their head all the time and the key to understanding a Bob Saget-like tragedy is to be alerted to the signs and symptoms to watch out for and which groups are most vulnerable," said Grandhi. The first sign to watch out for is a loss of consciousness or an alteration in consciousness like we often associate with a mild concussion. Next, it is important to check for a persistent headache and/or nausea and vomiting.
Reacting quickly to assess the need for treatment in any head trauma case is also reliant on having, or acquiring, some knowledge about the person's medical history. "People who are on medicines that thin the blood are more prone for bleeding in the head following a head bonk," warned Grandhi. He admitted that "it is pretty rare for a person like Bob Saget, who was not on blood thinners, to seemingly have a pretty innocuous head trauma and then go to bed and not wake up."
However, Saget's case is not the norm because Grandhi told us there is simply too much we don't know about the circumstances surrounding his death. He said, "We don't know if he lost consciousness or if he woke up an hour later and had an unrelenting headache and was vomiting, and he just didn't have anyone around him." The fact that Saget was alone may have been the greatest risk factor he faced. "He had no one to check in on him, he had no one to talk to and say, 'hey I hit my head pretty hard on this arm post or whatever,' there was no one he could tell and that's what part of this tragedy is, he was just all alone," said Grandhi.
Saget's case is still an important tool that medical professionals can use to educate the public about being careful when it comes to a potential brain injury; particularly if the person who hits their head is on blood thinners, Grandhi said. "It is important to know the signs and symptoms that a patient might have which warrant taking them to the hospital to be checked out," said Grandhi. He even offered a personal story to drive home this important point.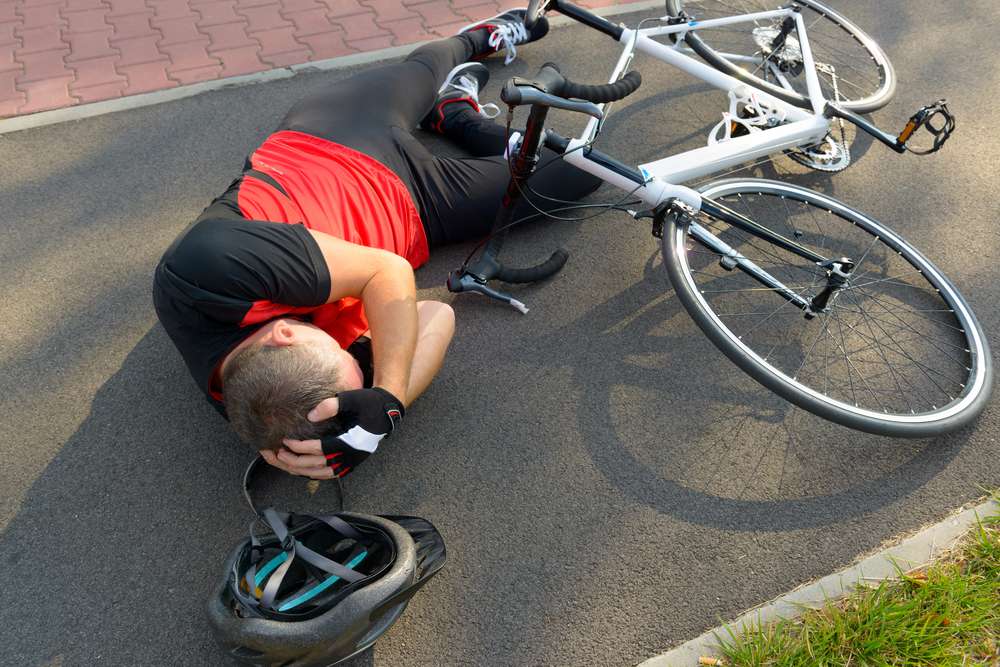 Last year, on Friday, March 19, Grandhi said he was riding his bike home through downtown Salt Lake City when he fell off the bike. "I have no clue what happened next, zero clue, and I somehow got back on the bike and managed to make it home, and my glasses were broken, and I had a scratch under my eye, but I didn't remember anything."
Though he didn't remember doing so, Grandhi called a couple of his partners at work and told them he had fallen off his bike. They urged him to try and get help. They called his wife to make sure she knew what had happened. When he got home, his wife took him to the emergency room at the U of U. "I had a concussion, also known as a mild, uncomplicated brain injury," said Grandhi.
The moral of Grandhi's story is: if you get a significant knock to the head, see a doctor, even if you are one yourself. He said, "just understanding that you lost consciousness and you need to get evaluated is most important." He realizes his colleagues did what unfortunately Bob Saget could not do for himself to make sure he got medical attention. Still, there is a larger lesson we can all take away from Saget's untimely death.
Right now, we all probably know someone who is an older adult. Grandhi says that is why it's so important to make educating the public about the dangers facing this age group when they fall, a top priority. "As people grow older, their medicines, their co-morbidities, and something as simple as their eyesight, all contribute to falls," said Grandhi. Saget's death is making it easier to raise awareness of this issue and to increase understanding of how to prevent traumatic brain injuries from causing serious harm or death.
×