Estimated read time: 6-7 minutes
This archived news story is available only for your personal, non-commercial use. Information in the story may be outdated or superseded by additional information. Reading or replaying the story in its archived form does not constitute a republication of the story.
Writing a good resume for today's market isn't as hard as you might think. A few small tweaks can take you out of career limbo and into your next position. With the help of our very own KSL.com Human Resources Recruiting Coordinator, Maciah Olson, we came up with some tips and tricks that will help you boost your resume, land the job and keep your career moving forward. Here are KSL Jobs' top 15 resume writing tips.
Keep the format clean and readable
The first thing any hiring manager or resume reviewer will notice about your resume is the way it looks. Removing distractions and keeping it easy to read helps the reviewer find relevant info quickly. You don't have much to gain by switching things up, but a lot to lose. Trust us, no one's ever rejected a resume while yelling, "Where's the pizazz?!"
---
Don't go overboard with your layout. If information is hard to find or skills aren't easy to read, your resume will find its way quickly to the decline pile.
–Maciah Olson, Human Resources Recruiting Coordinator
---
Remove irrelevant experience
Make your resume as open and inviting as possible. If a job doesn't feel relevant to the one you're applying for, it can be left off for readability's sake. Remember, reviewers are probably reading resumes the way you're reading articles about resumes — skimming for the most important information so they can go to lunch.
Use margins to your advantage
If your relevant experience only adds up to half a page, don't be afraid to play with the margins and spacing. Just a bit, though — margins should never creep above 2 inches and line spacing should never be more than 1.5. (Bonus tip: margins and spacing work especially well to cover up inexperience when combined with the next tip in our list.)
Include a summary statement
This is a short paragraph at the top of your resume that highlights your skills, experience and accomplishments. A summary statement is useful if you're coming off of a long break in employment or don't have much experience. It allows you to showcase the positives early on, so your potential employer gets to know your strengths before seeing anything else.
Stick to basic fonts
In addition to using 10, 11 or 12 size fonts you should stick to clean, basic styles like Helvetica, Arial or Calibri. If you're having trouble grasping the concept, just try to avoid fonts that sound like they live in a van in Little Cottonwood Canyon. Papyrus, Curlz and Wingdings might be fun to climb with — they don't belong on a resume.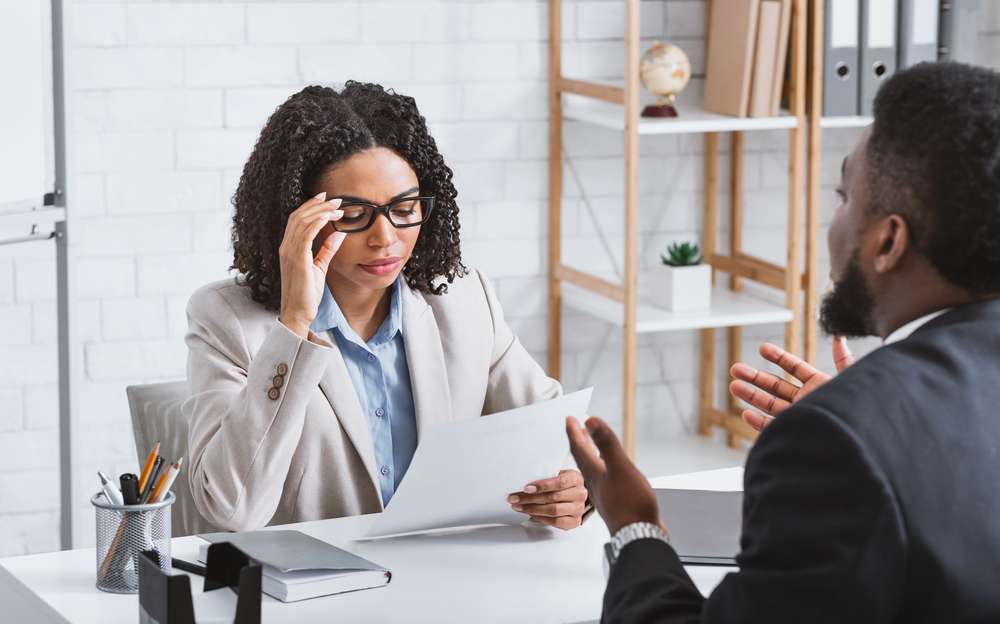 Use active language
Avoid using the phrase "responsible for." Use active language instead to talk about what you actually got done. Remember the story of the Trojan Horse? Those guards could say they were "Responsible for searching visitors," and not be lying. Highlight your accomplishments over your responsibilities to demonstrate what you have to offer over other applicants. Be like the Greeks, who can now include "Created innovative solutions to beat the competition," on their resumes.
Include facts and figures
This allows hiring managers to see your work in real terms. Even if you didn't work in a role where you can show the amount of money you brought in or the number of new customers you created, you can still mention things like the frequency of tasks, positive performance reviews or any number of other role-specific goals you met.
Add industry keywords
Search sample resumes in your field for industry-relevant keywords. These keywords can also be found by rereading the job description or searching industry websites. Scope out areas in your resume where you can replace plain language with these more eye-catching phrases. Be careful not to use too many though — companies can easily spot keyword stuffing.
Seriously, use keywords
We're doubling down because many companies use keyword-scanning software to weed through large groups of applicants (sorry to break the news if that was your dream job). If you're not using the right language your resume could get tossed without even being given a chance, so use those keywords like your job depends on it — it just might.
---
Keywords are a big deal. Before applying to a job, you want to read the job description multiple times. When I am applying to a job I copy and paste the job qualifications or skills section in my resume and then highlight my background based on the skills they are looking for.
–Maciah Olson, Human Resources Recruiting Coordinator
---
Mention non-traditional experience
Don't be afraid to include freelance work, contract roles, volunteer opportunities and personal accomplishments, especially if you've been out of work. Maybe you picked up a new instrument, trained for a half marathon or helped with a relative's business — including these accomplishments will prove that you haven't just been sitting on your hands.
Avoid generic language
The use of industry keywords also helps you avoid using generic language and overly "businessy" terms. Saying that you're well versed in SEO practices will jump out more than claiming you're "a hard worker," "a real go-getter" or a "business synergy consultant." Whatever that means.
Include only relevant skills
Think about what someone in that field might want to see and include skills and strengths that fit the bill. For example you're better off tailoring a resume for a waitressing job to include communication skills than using your "one size fits all" resume that mentions Excel proficiency. If you're applying to jobs across different industries and don't want to change your resume for each one, try describing your responsibilities and skills in more general terms. For example, an "Operations Manager" will be more relatable and relevant than a "Salon Manager," even though they're essentially the same job.
---
Use general terms. If you're a personal trainer trying to move into an office job, it's better to highlight the achievements and be less specific. This goes hand in hand with skills. Most skills are transferable and if you have good communication skills they will be suited for both roles but if you are too specific you may make yourself look unrelatable.
–Maciah Olson
---
Proofread, proofread, proofread
You don't want to end up bragging about your "attention to detale." It's always best to proofread with a pair of fresh eyes, so take a break when you're finished writing and come back a bit later in editing mode. Having a friend or family member look it over is also a great way to catch mistakes, but if you can't stand sharing, there are a variety of web tools you can use to proofread.
Save and send as a PDF
Since employers and hiring managers use different programs and operating systems, the universal PDF file will keep your resume accessible no matter what. You can include your first and last name in the file's title depending on preference, but your last name should always be included. Consider separating words with dashes and/or including the job title as well (ex: John-Writer-Content-Writer.pdf).
Reward yourself
This doesn't mean you should hop in the hammock every time you hit "submit," but taking time to acknowledge yourself for putting in the effort can do a lot for your mental health. Not to mention, a bit of rest can keep you from burning yourself out in the job hunt. If you've tailored your resume well, found a job that seems like a good fit and checked for errors until you can't check no mo', feel free to celebrate. Recognizing your own accomplishment makes it easier to get to work on the next one.
So give yourself a big ol' high five for reading this article, use these tips to spruce up that resume and be sure to check KSL Jobs for all of the best local job opportunities.
×