Estimated read time: 8-9 minutes
Weight loss and weight control is a multibillion-dollar industry for a reason. Everyone wants to reach their optimal weight and health — but with so many diets and programs out there, it's difficult to know which is best.
To make things easier, the healthcare professionals at PÜR LIFE Medical simplify complex diets and programs so anyone can achieve positive results. Just follow these simple and easy secrets below if you want to improve your overall health and to maintain optimal weight.
If God made it, eat it
PÜR LIFE's No. 1 secret for consuming foods is to focus on things that are God-made instead of man-made. Think of what grows naturally from Mother Earth and the wide variety of plants and animals God made for your health and wellbeing. Whole fruits and vegetables should constitute the vast bulk of your diet. According to Healthline, eating whole fruit may help you consume fewer calories and lose weight over time. (However, just drinking fruit juice will have the opposite effect.)
The fast-paced, self-indulgent society you live in makes it easy to ignore what you know you should eat in favor of something that's fast and tastes good. Ideally, you should spend 90% of your grocery bill in the produce section. The more natural a food is, the better it is for you. The more processed a food is, and the more man touches it, the less nutritional value it has.
The Nutrition Source from Harvard University states that "[a]s a general rule, emphasizing unprocessed or minimally processed foods in the daily diet is optimal."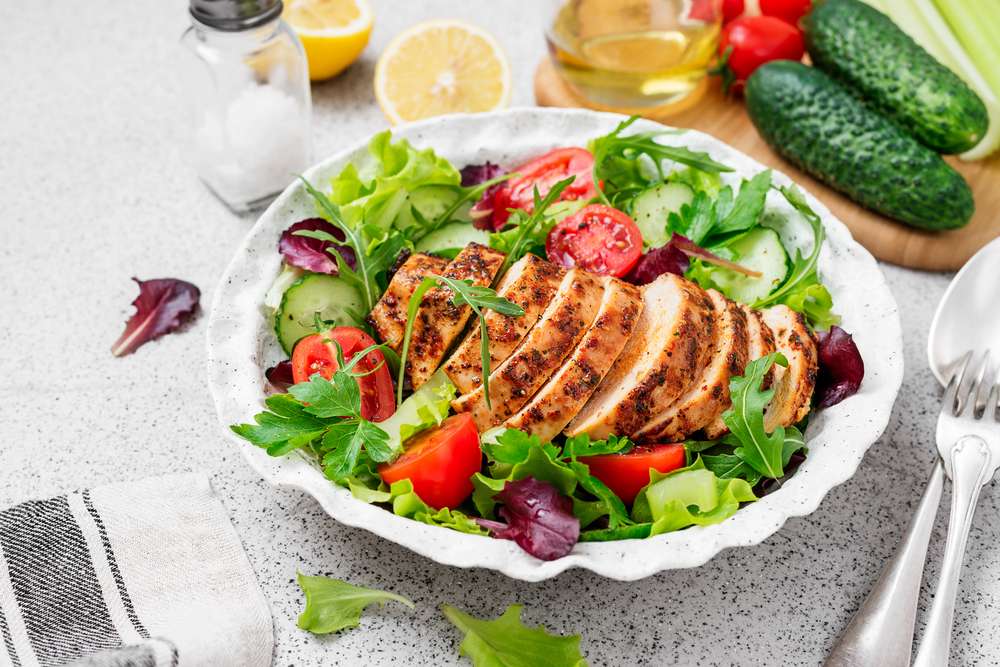 The greater the variety, the better
Everyone has their favorite foods, and that's okay. But to truly optimize your health, you should be open to eating a large variety of different healthy foods. Your cells need the proper vitamins, minerals, proteins, fats, and carbohydrates to function as intended.
Many diets attempt to totally eliminate certain foods such as fats, carbohydrates, and animal proteins — but this is a very serious mistake. Fats are a necessary source for important hormones and steroids. You need lean proteins for healthy muscles. Even sugars are needed in the form of glucose for your brain to function and operate at a consistently high level.
Variety in your food choices helps you get all the necessary vitamins, minerals and other essential nutrients, which impacts your overall health. In fact, The Journal of Nutrition published a study that found eating a variety of nutrient-dense foods was linked to better metabolic health and a decreased risk of hypertension.
Again, it's okay to have a favorite "go-to" for breakfast, for example. But try to mix things up a little. It makes eating much more fun and enjoyable and prevents you from eating too much or too little of one thing.
The more colorful, the better
The American Heart Association says that colorful, delicious and nutritious foods will keep your body and mind healthier for longer. As a general rule, deep, dark, and bright colors are much denser in antioxidants than more dull and bland colors. For example, orange, yellow, and purple potatoes are denser in antioxidants and overall nutritional value than white potatoes. Red, black, or dark purple grapes have significantly higher antioxidant levels than light green grapes. (Although green grapes are more easily absorbed than red grapes, which again stresses how important variety really is.)
Remember this: Berries are berry, berry good for you! According to Healthline, they're among the healthiest foods you can eat because they're loaded with antioxidants, fiber and other nutrients. Try adding dark and colorful berries to what you eat.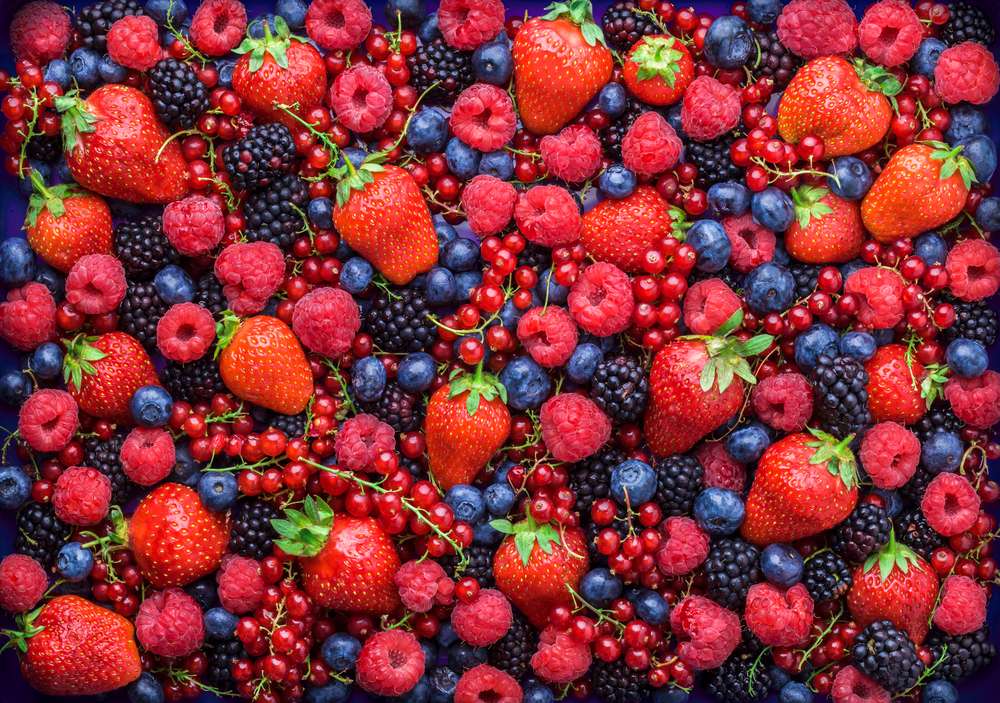 Adding color to your plate enlivens your appetites and improves your mood. When you eat a salad, don't just eat lettuce. Instead, add colorful vegetables and fruits such as red, yellow, or orange peppers. Add red radishes, deep red and purple beets, purple onions, orange cantaloupe, red watermelon, and orange papaya.
However, if you're diabetic, be careful not to consume too much fruit. Although it's extremely nutritious, fruit can be high in sugar content. Moderation is the key.
Buy local and buy organic
If you want a healthy immune system, you need a healthy microbiome. This refers to the trillions of symbiotic flora and microorganisms in your gut and it's responsible for regulating your intestinal immune system, according to a study from Brown University. If you want to ward off infectious diseases, it starts with treating your microbiome well.
You can build up your microbiome by eating microorganisms that are native to the soils in the environment. (Yes, eating a little dirt and soil is actually good for you.) Some people try to get these probiotics and prebiotics from bottles of pills, but the best way to strengthen your microbiome is to consume locally-grown produce.
Don't scrub off all the good bacteria from your veggies. Just rinse them and eat them with the skins on. Dr. Mark Hyman, a highly-respected and well-known nutritional expert, stresses this point continuously.
Buying local and organically farmed fruits and vegetables during the summer and fall months can strengthen your overall health tremendously. Try to avoid large, commercial growers that use harmful pesticides and chemicals.
Avoid dairy, white flour, white bread and refined sugars
If you find that dairy products — such as whole milk, cheese and yogurts — are hard on your tummy, you're not alone. WebMD estimates that just over one-third of Americans are lactose-intolerant and 40% of humans stop producing enough lactase to digest milk between the ages of 2 and 5. Almond milk, soy milk and other plant-based options provide good alternatives and they typically have fewer calories and fat, according to the American Society for Nutrition.
Gluten sensitivity is another common ailment, which affects 5% to 6% of Americans, according to WebMD. If you do tolerate wheat, it's better to choose 100% whole-grain and whole-wheat breads since they are far healthier than refined white breads.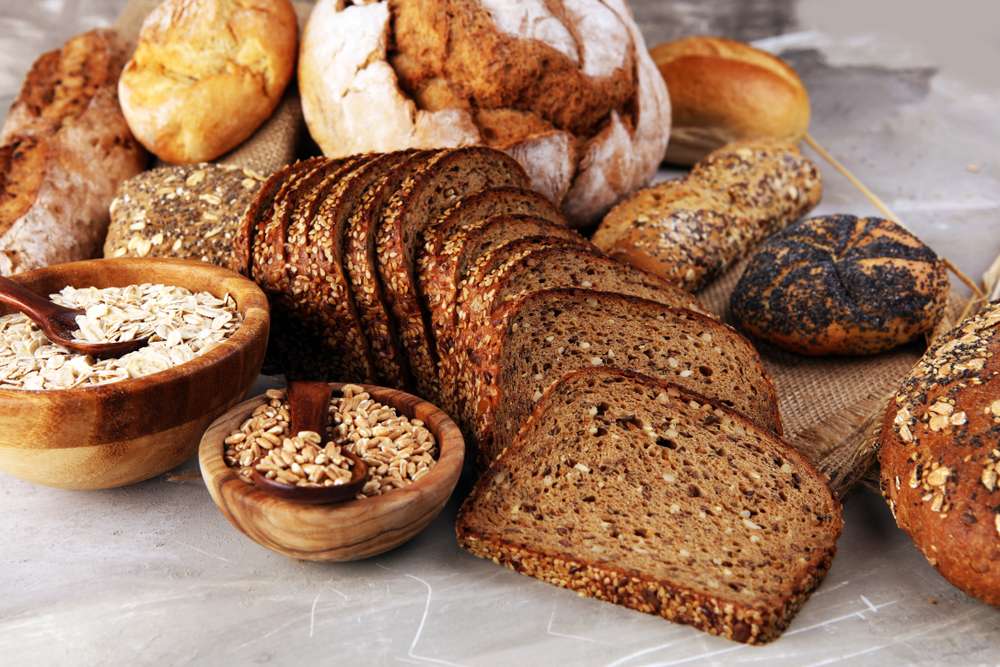 "Refined flour lacks all of those wonderful nutrients and high-starch foods like white bread can quickly raise your blood sugar levels, putting you at risk for diseases like diabetes," dietitian Laura Jeffers told Cleveland Clinic. "That's why you should consider nothing but the best: 100% whole wheat or whole-grain bread."
Lastly, refined sugar causes inflammation and is detrimental to your wellbeing, according to Medical News Today. Inflammation is truly the root cause of all disease. Cholesterol, for example, doesn't kill you, inflammation does. Just avoid white sugar as much as possible. Honey or agave are super alternatives.
Portion size is king
When it comes to weight control, how much you eat is absolutely king! But instead of counting calories, which no one likes to do, the easiest approach is to decrease portion size. You can still eat much of what you enjoy, just a little less.
A study published by WebMD showed 38% of obese people who consistently spent the two years practicing food portion control lost 5% or more of their body weight. In contrast, 33% of those who didn't consistently practice portion control gained 5% or more back during the study.
A portion is about the size of your palm. So, rather than laboriously trying to count calories, simply eat about 60% to 70% of what you are used to eating. You can also try eating smaller portions of meals every two to three hours to help you decrease portion size without starving yourself. Just avoid going back for seconds (or thirds).
No eating after 7 p.m.
This secret is no longer a secret. It's becoming very popular — and it works! According to a press release in Penn Medicine News, late-night meals can lead to weight gain and impaired fat metabolism. So, it may be a good idea to take a break from the calories after 7 p.m. But keep drinking water because adequate hydration is also important when it comes to weight loss. In fact, drinking 1-2 glasses of water just before a meal is another little bonus secret as it causes early satiety and makes you feel fuller after eating less. It's simple and easy!
Get started now
These seven secrets to weight control are super easy to remember and implement into your life. Remembering to eat natural foods, a variety of foods, colorful foods, organic foods and choosing to avoid dairy, white flour and refined sugars will help you get on track with your weight loss goals. Also remember to keep portion sizes within reason and avoid eating after 7 p.m. Using these secrets will greatly increase your vitality and sense of wellbeing. They will give you a happier and more productive life. That's the PÜR LIFE Medical promise.
(One last bonus secret: Eat dark chocolate of at least 70% cacao content to improve your mood, cognitive abilities, and cardiovascular health. Enjoy it and enjoy life. It is a precious gift!)
If you want more health tips and support, contact PÜR LIFE Medical today to see how their groundbreaking approach to healthcare can help you start feeling your best.
×