Estimated read time: 6-7 minutes
This archived news story is available only for your personal, non-commercial use. Information in the story may be outdated or superseded by additional information. Reading or replaying the story in its archived form does not constitute a republication of the story.
Chances are, many of us made new resolutions at the beginning of the year to eat healthier and get some more exercise. These are excellent goals—having a healthy weight is an important part of feeling and looking better. In fact, there are multiple studies that show significant benefits of achieving and maintaining a healthy weight.
However, according to a local professor, leading metabolic scientist and best-selling author, Benjamin Bikman, Ph.D., "weight" is a loaded term and one that is often misunderstood to the detriment of health.
Fat mass vs. lean mass
Bikman says that there are many ways to identify and distinguish parts of the body, but that one of the most common is to simply identify everything as "fat" or "not fat".
"Both of these masses—fat and lean—constitute our total body weight," said Bikman. "Losing or having too little lean mass appears to be at least as unhealthy as too much fat mass. Having too little lean mass not only leads to metabolic issues like increased insulin resistance, but also physical issues, including not having enough strength to stop a fall or get up easily."
This is where people get into trouble, said Bikman. The most popular weight loss techniques lead to both a loss in fat mass, but also a loss of lean mass.
Low-fat/low-calorie diets
Bikman shares that for decades, conventional diet wisdom has been telling people to "eat less, exercise more". This perspective is based on the idea that weight loss is simply a numbers game—just get in a caloric deficit and you'll lose weight.
"The danger is that when you're starving your body, it indiscriminately starts breaking down everything: fat mass and lean mass," said Bikman. "In fact, in some instances of using low-fat, low-calorie diets for weight loss, almost half, roughly 40%, of the lost weight comes from the lean mass. In other words, for every one pound of fat, a person might lose almost one pound of lean mass!"
According to Bikman, this form of dieting—putting the body into a near state of starvation—can "wreck" normal metabolic function. He explains that normally our metabolic rate is coupled to our body weight. Thus, a heavier person will have a higher metabolic rate than a smaller person. And as that heavier person loses weight, metabolic rate lowers. Commonly, when a person gains weight back, metabolic rate increases accordingly, keeping body weight and metabolic rate together.
However, with the severe calorie restriction and extreme exercise (as encouraged by many so-called experts and is found in a popular weight loss reality show), the drop in metabolic rate separates itself from body weight, leading to a situation where the metabolic rate stays low even as a person starts to gain the weight back (and often, even more weight).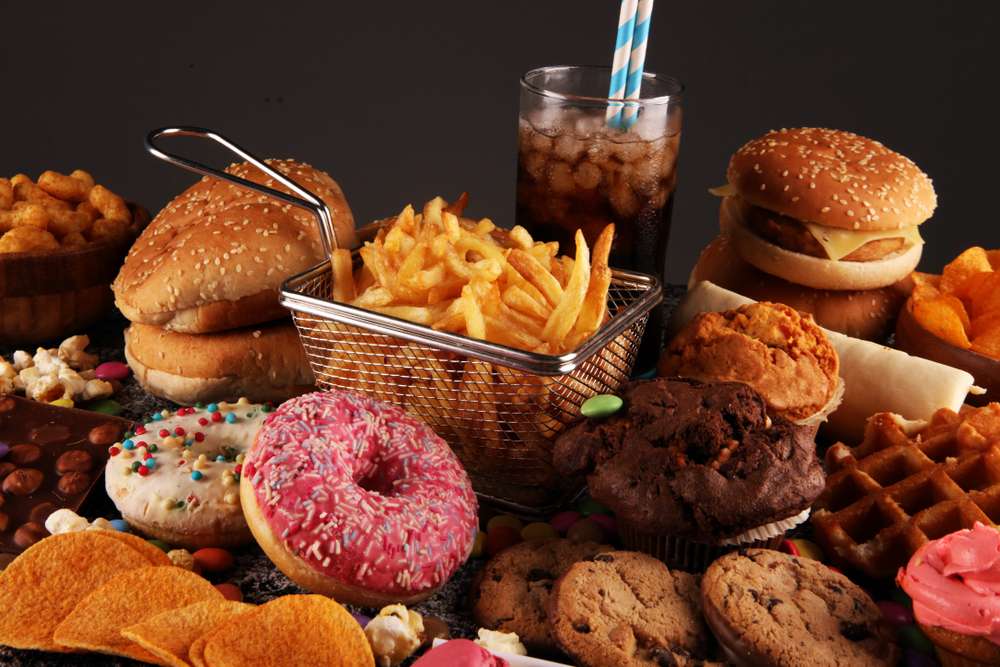 "One final concern with this form of weight loss is what happens to the fat cells: they become hungrier," said Bikman. "The main way a fat cell gets full of fat is to pull in fat from the blood. Remarkably, with very low-calorie diets, the fat cells can be up to 10 times better at storing fat, which is exactly the opposite of what you want."
Low-carb diets
Just in case you think there's no hope, Bikman shares that there is one proven way to maximize body weight changes that consistently beats the competition: control carbohydrates. He acknowledges that it may seem too simple, but the human clinical evidence supports it.
"With regards to 'sticking with it', by cutting carbs, rather than cutting calories, a person is able to eat until satiated and essentially follow the rule: 'eat when you're hungry, don't eat when you're not'," said Bikman. "This might mean the low-carb eater may actually eat more calories than the low-fat eater, and still manage to lose body fat."
Bikman points to one study in The Journal of Clinical Endocrinology and Metabolism that randomly assigned test subjects to two diets: the classic low-fat/low-calorie diet vs. a low-carb/calorie-unrestricted diet that included lots of protein and healthy fats. Interestingly, both groups ended up eating roughly the same amount of calories, which suggests that low-carb diets may inherently be more satiating (i.e., people just feel more full). However, over the six month study, the low-carb/"eat as much as you want" group lost more than double the amount of fat! This improved and even superior fat loss has been shown in many more studies.
"I'm unaware of a single study that shows a low-fat diet results in greater fat loss compared to a low-carbohydrate diet; however, there are dozens of studies that reveal the superiority of a low-carbohydrate diet," said Bikman. "What's incredibly noteworthy from these studies is that the low-carbohydrate diet is not only superior for fat loss, it also seems to protect and possibly increase lean mass, which is exactly what you want."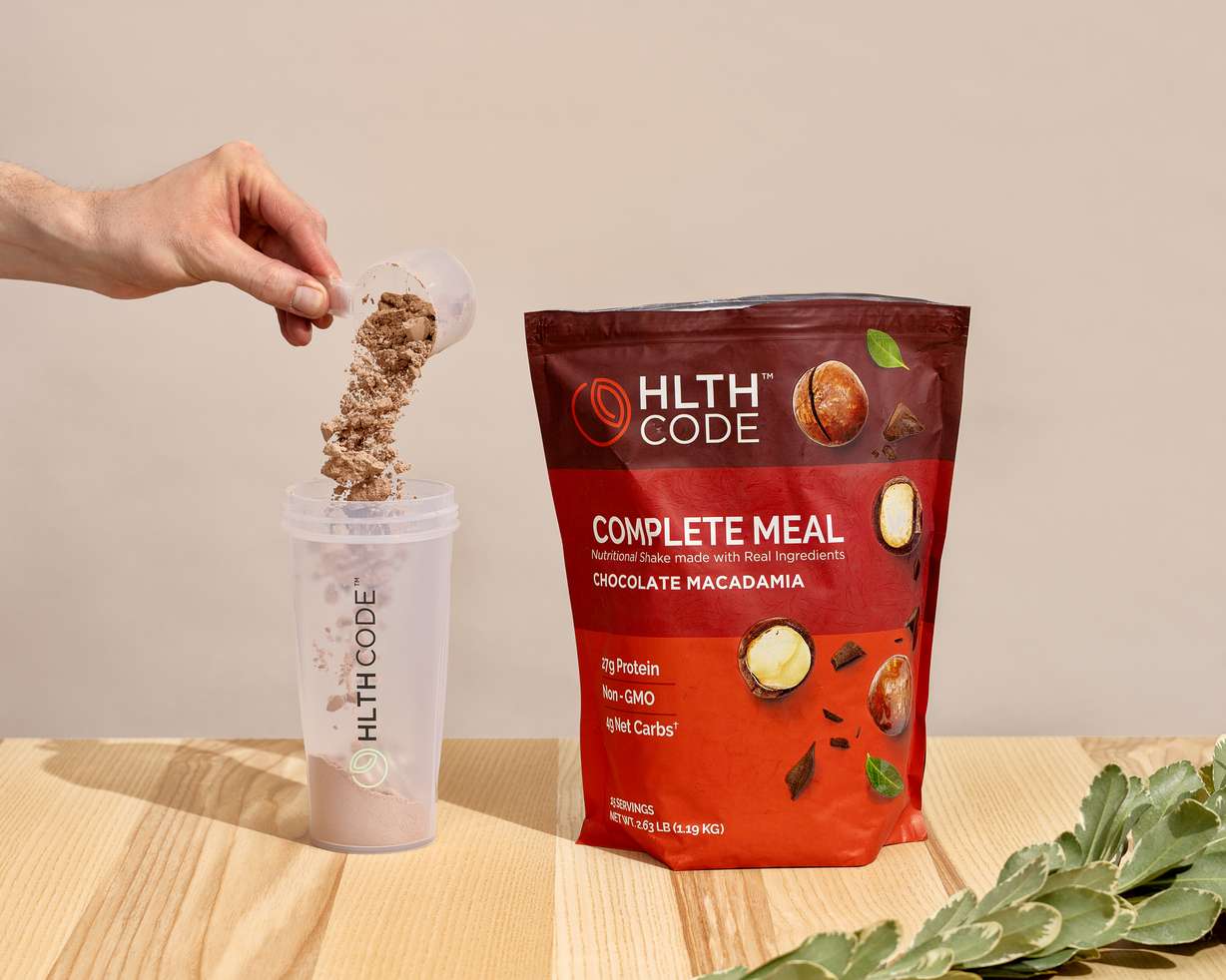 Bringing real-life solutions from the lab
Even with all of the information that Bikman shares in his speeches and interviews, he is constantly asked by people around the world what they should do for their health.
"Ideally, we all would have the knowledge, time, discipline and budget to plan, purchase and prepare perfect low-carb meals," said Bikman. "But it simply doesn't happen; people get busy, they get stressed and they make unhealthy choices that derail their health goals."
It became apparent to Bikman that he needed to be part of the solution to help people achieve their best health more quickly, and especially to assist those that don't always have the time, knowledge or discipline to eat healthy. In response, Bikman and his co-founding team of nutrition and industry experts recently created HLTH Code Complete Meal.
Bikman says these carefully formulated, low-carb meal shakes are designed to optimize health, including weight management, gut health, brain health, even hair, skin and nail health. HLTH Code Complete Meal features an optimized, science-backed blend of protein, collagen, healthy fats, apple cider vinegar, probiotics, prebiotic fiber, vitamins and minerals—with no added sugar or any artificial ingredients.
"Based on scientific and competitive research, we believe that HLTH Code Complete Meal is truly a breakthrough in healthy eating and certainly with meal replacement shakes," said Bikman. "Our customers tell us they're the best-tasting and most-filling shakes they've ever had, and they help keep blood glucose low—which is absolutely essential."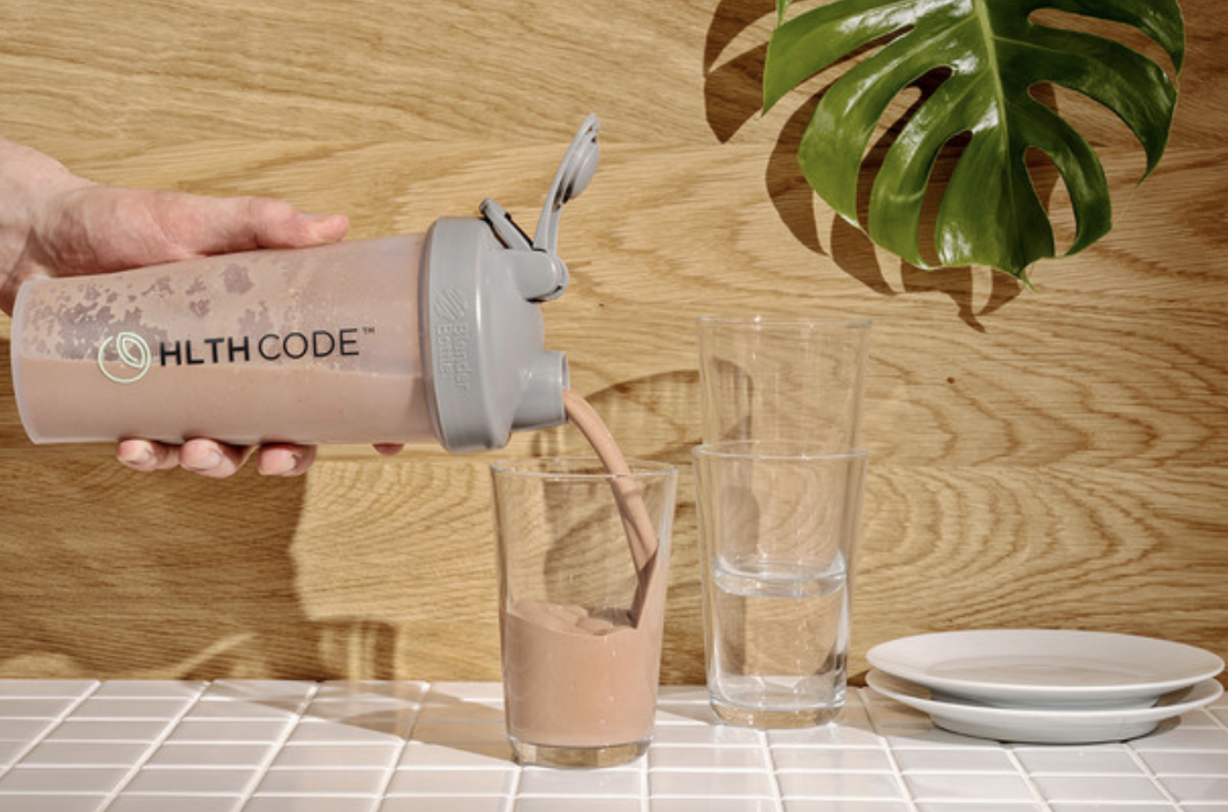 Rave reviews from real customers
"I've been drinking this for 5 months to break my intermittent fast and I'm in my best shape and down 21 pounds. I can't recommend this enough!! Plus it has a great flavor!! What's not to love??" said one reviewer.
Another reviewer shares, "The results have been phenomenal! Thank you HLTH Code. The shakes are yummy but the health results are miraculous."
Yet another satisfied customer says, "They are tasty. In addition, they fill me up and keep me full for the entire afternoon. I have managed to pass a weight loss plateau by using these as my lunch every day at work."
Satisfaction guaranteed with HLTH Code
If you're nervous about trying something new and making changes to your nutrition plan, don't be. Bikman stands by his HLTH Code Meal Replacement products and is willing to guarantee your satisfaction.
"You have nothing to lose (except some confusion and those extra pounds) and everything to gain—in terms of wellness and confidence," said Bikman.
Indeed, if you've been looking for improved wellness and weight management, then the HLTH Code Meal Replacement can be your answer. To receive an exclusive discount on your first order, visit getHLTH.com and enter the discount code KSL at checkout.
×