Estimated read time: 8-9 minutes
This archived news story is available only for your personal, non-commercial use. Information in the story may be outdated or superseded by additional information. Reading or replaying the story in its archived form does not constitute a republication of the story.
This year's legislative session marks the second full session under the headwinds of the coronavirus pandemic. Remarkably Utah has weathered this storm with unprecedented resilience and led the nation in job growth over the prior two years. This is no small feat and came due to long-term commitment to smart business priorities and determined action.
Utah unemployment remains low but job shortages, supply chain disruptions and persistent inflation are having a real impact on families. One main goal of the Salt Lake Chamber is to work on ordering conditions such that opportunity and prosperity are achievable for every Utahn. As the voice of business, it is imperative to support wise policies that will secure our future for decades to come.
The business community priorities for this legislative session will focus on these strategic pillars:
Sustaining our enviable business climate and economy
Working to further diversity and inclusion across the state
Supporting education for our students who have lost ground during the pandemic
Developing our workforce with skills for the economy of tomorrow
Ensuring smart energy use with balance so our air quality improves
Working toward a value-based and quality-focused healthcare system for all
Changing incentives and regulations to support new housing developments
Honoring our immigrants as new Utahns with resources and opportunity
Renewing our investment in our state's multimodal transportation system to move people and goods
Expanding small businesses as the backbone of our economy
Supporting equitable tax policies and our commitment to balanced budgets
Focusing on cybersecurity for critical infrastructure and business protection and broadband connectivity across our state
Business climate and economy
Among our highest priorities is maintaining Utah's best-in-class business climate. This past year we saw leading organizations recognize Utah's resilience through the pandemic. The Wall Street Journal, US News and World Report, and The Milken Institute each shined a light on our state's leadership. We made strides in job creation, economic diversity, and the performance of cities large and small – all a tribute to our enviable business climate and decades of economic planning coming to fruition.
Now is our opportunity to lay the groundwork for the next phase of business growth in Utah. This means we scale out the infrastructure and economic ecosystem for post-pandemic growth. In order to accomplish this we support an evolution of the state's incentives program to focus on durable industries in well-infrastructured environments, or geographies in need.
Diversity and inclusion
This priority is not new to the business community but merits its own section as we each work to make this a movement and not a moment in time. Recruiting diverse talent and businesses along with removing barriers to entry for minority entrepreneurs will remain key areas of focus.
To achieve this it is important to support and advocate for policies and programs that increase supplier diversity in Utah and work to assist women and multicultural communities reach their full potential. As the legislature works on bills touching this key priority the business community will stand up for and represent the interests of those who are underrepresented and need support.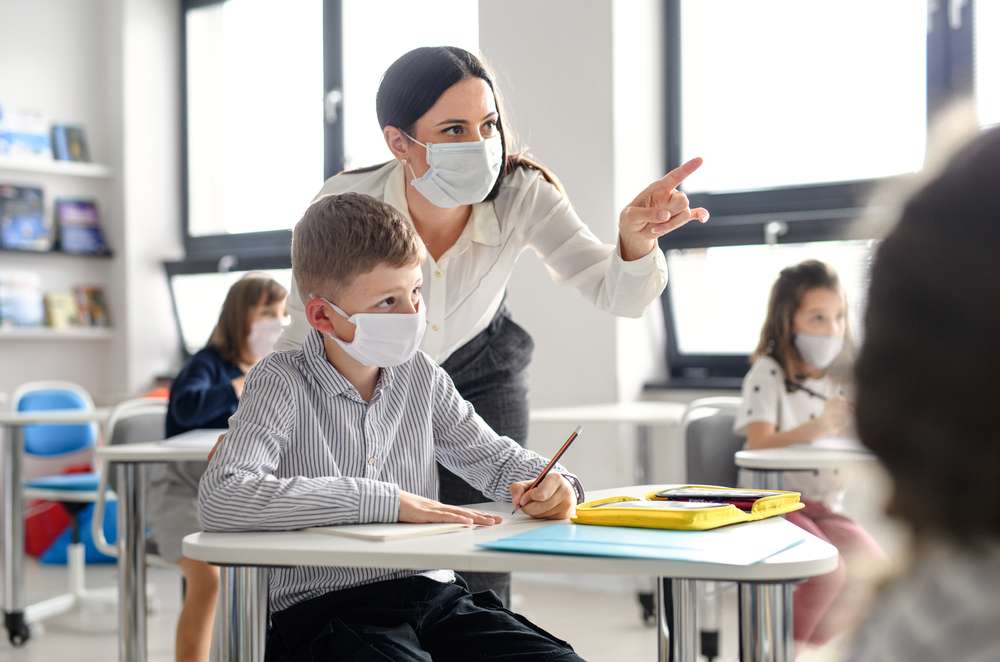 Education
The pandemic has shifted economic plates and placed further pressure on bridging the skills gap in our economy. Another challenge is the slipping behind of children across the board but especially when it comes to early education, which sets the foundation for success all through life. This health crisis has melted into an education crisis that we must arrest to avoid losing the potential of a generation.
The business community supports education because it is the foundation for opportunity and economic growth, as well as a path to prosperity and giving back. However, this year brings a sense of urgency to ensure adequate funding for teachers and students. Now more than ever–how we educate the rising generation and support those teachers who sacrifice so much to ensure their success will be a central focus for the business community.
Workforce
While noted above, our workforce is facing serious constraints with labor and product shortages. The contributing factors to this range from vaccine mandates, unemployment payments plus extra benefits disincentivizing work, to immigration constraints due to covid. Despite these headwinds, the business community is working to find solutions through policy and regulation changes to create options for businesses statewide.
In light of this, the Chamber continues to support the rights of individual employers to determine the appropriate policies that allow them to maintain a safe workplace, including the ability to enforce masks and/or vaccinations. This will also include advocating for policies that connect displaced workers with training and jobs to meet the needs of employers. Additionally, it will be important for the legislature to work on incentivizing more effective and efficient partnerships between education and workforce systems.
Energy and environment
The natural beauty of Utah cannot be subject to deleterious effects of growth, and efforts must be taken to mitigate our impact on both the geography and climate. Utah has many energy resources from geothermal, to solar and oil, and we support a balanced approach to utilizing these resources. Building a more diverse energy portfolio will lessen our environmental impact and create sustainable energy habits with reserve capability.
One constant in our quest for smart energy usage is doing everything we can to improve our air quality. While it is better today than years past, there still exists a need for better city planning with transportation options. The business community is focused on investments in multimodal transportation options — including enhanced public transit and regionally significant "active transportation" bike paths for commuting — to give Utah residents and workers alternatives to driving.
Finally, given the extreme drought Utah is under, the business community will support increased state and local investments in water infrastructure modernization to include seismic improvements to drinking water supply pipelines and other conservation efforts.
Healthcare
The coronavirus pandemic emphasized the importance of the development of new medical innovations and tested our capacity and resolve to maintain a quality healthcare system for everyone. In no other area has the needs and economics changed more than in the healthcare space. Access to innovative medicines and medical technologies, as well as maintaining affordable quality of care through small and large employers, is foundational to a strong and healthy business community.
We must support programs and policies that lead to more value-based and quality-focused care. We advocate for free-market healthcare options that provide cost-effective options for businesses and individuals.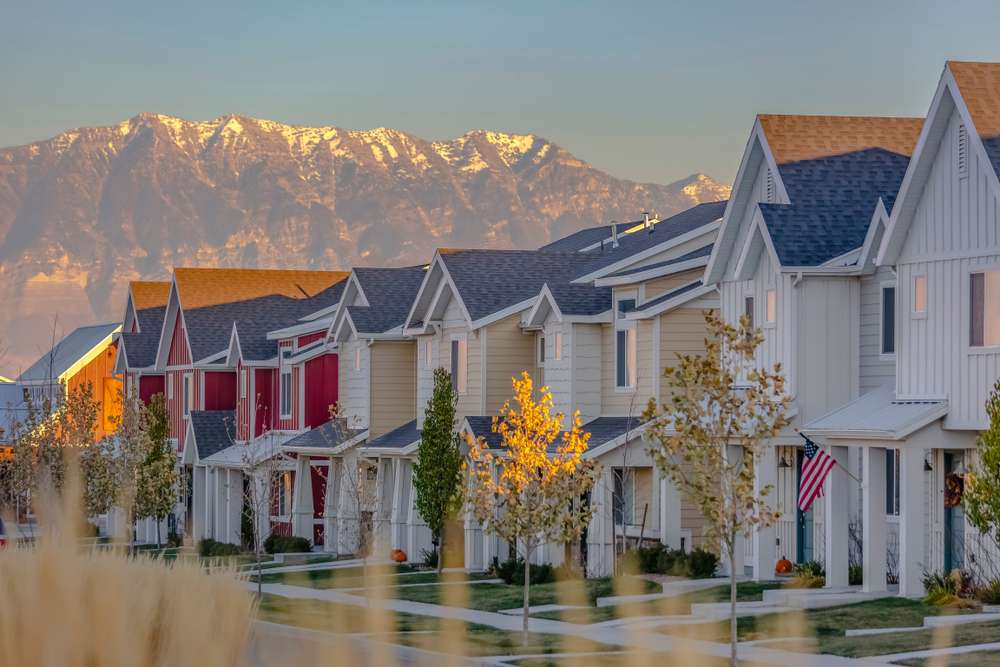 Housing
The housing shortage in Utah is leading to record price increases for both renters and homeowners. Our availability of affordable housing was exacerbated by the COVID-19 pandemic because of supply chain disruptions, increased cost of commodities and surging demand due to low interest rates. These facts are underlined by Utah's growing demand for housing through population growth and inmigration. The collective result is an estimated 45,000 housing unit shortage for renters and prospective homebuyers. This severe imbalance has caused price increases to outpace positive wage growth. The housing gap has turned into a burgeoning crisis for many Utah families unable to find affordable options.
To combat Utah's housing shortage and rising costs, we support incentivizing housing near high-capacity transportation, jobs and other destinations. This will include a focus on transit-oriented, mixed-use developments that make smart use of land and allow residents to live in walkable, accessible communities.
Immigration
While immigration is strictly the purview of the federal government, we believe it is important to welcome immigrants and celebrate their contribution to Utah's economic and cultural success. To this end we will support policies and programs that seek to further the goals of The Utah Compact on Immigration.
Infrastructure and transportation
As mentioned above, multimodal development must become more central to our growth planning. This year the business community supports continued investment in our state's multimodal transportation system that allows people and goods to move efficiently, safely and reliably across the state and provides quality of life, economic growth and environmental quality.
We also support continued investment as a catalyst toward future opportunities related to a potential successful Olympic bid.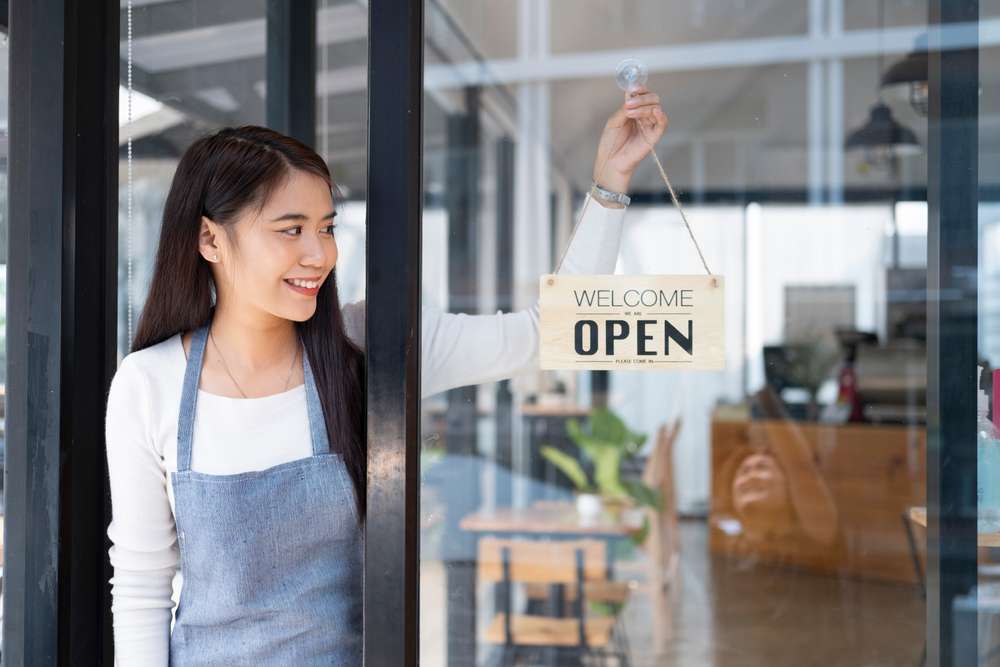 Small business
Small businesses are the backbone of the economy across the nation and here in Utah, making up nearly 90% of all business in our state. We support small business expansion and retention policies as job creators that provide for families and communities. Also we encourage incentives that enable small businesses to hire, grow and prosper in urban and rural Utah.
Taxes and budget
Wise fiscal stewardship is a hallmark of Utah legislative leadership. We will continue to advocate for equitable tax policies that facilitate the recruitment of targeted industries. This will in turn work to promote business expansion and high-paying jobs that create a strong return on investment.
Technology and cybersecurity
This past year we saw cyber attacks on critical infrastructure and stealing of consumer data. We must continue to advocate for strong cybersecurity and criminal penalties where applicable. We will also support data privacy and efforts to strengthen consumer protections. Along with these efforts, we will focus on l areas of Utah without broadband access and continue to support the advancement of high speed internet as a way to promote work from home, rural development, and equity to all with regard to educational resources via online access.
We invite you to review these priorities and work with us, our Legislature, Governor Cox, and our local leaders to accomplish these goals. Learn more about the business community's 2022 Legislative Priorities on the Salt Lake Chamber website.
×