Estimated read time: 3-4 minutes
SALT LAKE CITY — Here are 10 stories you may have missed over the weekend. As always, click on the headline to read the full story.
1. Police arrest man who allegedly started Clearfield apartment fire
Police arrested a man who they say unintentionally started a fire at a Clearfield apartment complex on Sunday that left multiple families without a home. The fire left four to five families, including children, displaced after it broke out around 11 a.m., according to North Davis Fire District Chief Mark Becraft.
2. Drive-by shooting injures 9-year-old in West Valley home
A 9-year-old girl was injured in a drive-by shooting near her West Valley City home on Saturday, according to police. The girl, who was inside the home at the time of the shooting, was flown by medical helicopter to a hospital and is in stable condition, police said.
3. Mother arrested for DUI after wrong-way crash kills 11-year-old child
An 11-year-old child died and a 9-year-old was flown to Primary Children's Hospital in critical condition after a wrong-way crash between their vehicle and a semitruck Sunday morning. The driver, who is the mother of the two children, suffered only minor injuries. The woman was allegedly "extremely intoxicated" and taken into custody by troopers, the statement said.
4. Man dies after BASE jumping accident in Moab
A 55-year-old man died Friday after a BASE jumping accident near Moab. The man, a Moab resident, was jumping with a wingsuit from a cliff "overlooking Professor Valley near Rocky Rapid," according to a Facebook post from the Grand County Sheriff's Search and Rescue.
5. Man dies after being hit by semitruck, several vehicles on I15
A man was hit by a semitruck and several other vehicles after running onto the roadway near Woods Cross, Utah Highway Patrol said Sunday. About 6:42 a.m. a man ran onto northbound I-15 near Woods Cross High School and died from his injuries, UHP said.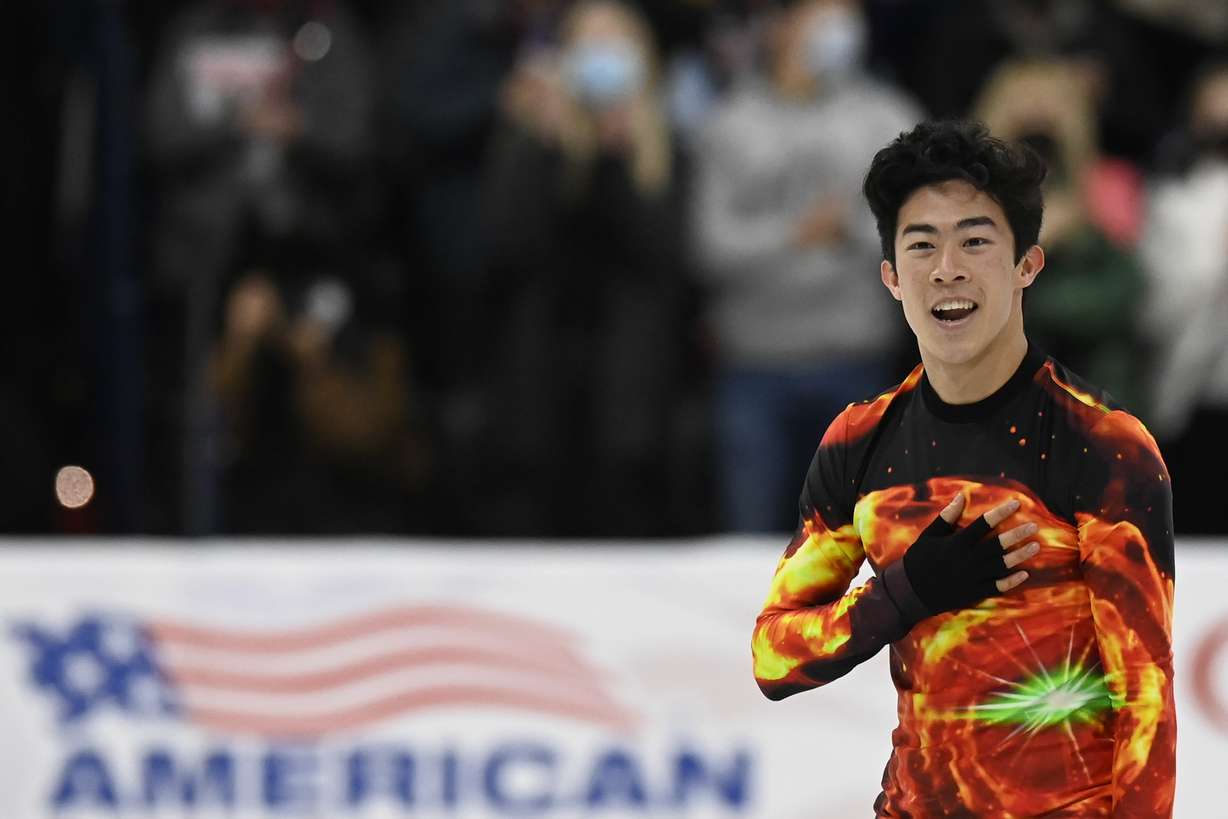 Sports
1. Chen wins 6th straight US figure skating championship
Nathan Chen blazed through an entertaining free skate Sunday to win his sixth consecutive title at the U.S. Figure Skating Championships, solidifying his status as one of the favorites for next month's Beijing Olympics.
2. Gaels' 10-minute scoring drought pushes BYU basketball to win in WCC rock fight
Te'Jon Lucas scored 10 points, Alex Barcello added 8 points, eight rebounds and four assists, and BYU held Saint Mary's scoreless for more than 10 minutes in the first half to pull away for a 52-43 win in the Gaels' WCC opener Saturday night at the Marriott Center.
3. Utes suffer 4th straight loss in Pac-12 play on hot 3-point shooting for Cougars
The visiting Cougars shot a blistering 64% from behind the arc with seven made triples in the first half to control a 10-point lead at halftime. Washington State cooled down a bit in the second half, but the team finished with 12 made 3-pointers to finish 40% for the game.
4. A 'bad loss': Jazz get most of their guys back, but can't stop Pacers
After a strange game in Toronto where the Jazz were without eight rotation players, Utah got most of their guys back. One of them, though, wasn't Rudy Gobert. That was the difference on Saturday in Indianapolis.
5. Offensive surge propels comeback, OT victory for Utah State in The Pit
Down 42-27, the Aggies were on the verge of losing their second straight game in Mountain West Conference play against a bottom-feeder team in the conference. Fortunately for the Aggies, and possibly the morale of the team, they came alive in the second half.
×