Estimated read time: 7-8 minutes
This archived news story is available only for your personal, non-commercial use. Information in the story may be outdated or superseded by additional information. Reading or replaying the story in its archived form does not constitute a republication of the story.
Utah's long been known for being one of the best places to get green Jell-O and funeral potatoes, but there are plenty of other ways Utah has made itself highly notable.
Utah has more to offer than side dishes, red rock and "the greatest snow on earth" and Utahns aren't the only ones to recognize that. The Beehive State is ranked No. 1 for a whole lot of things, Utah.gov reports. From economic outlook and recovery to places to live, Utah's list of accolades continues to grow. No wonder so many people are moving here.
Here are a few of the ways Utah ranks No. 1 in the nation.
Gross domestic product (GDP) growth
It's no secret that Utah's economy is something to brag about, and the state's track record proves it.
"The Utah economy has been a powerhouse in recent decades, hence the reason why it takes the No. 1 spot," said Andrew DePietro in an article for Forbes. "Over the last five years, Utah's GDP grew by an excellent 19.1%, the second-highest growth rate for that period out of all 50 states. Utah has managed to recover from the pandemic faster than most states … and thus boasts the smallest decline in GDP due to the pandemic."
So if you want to start a new company or business, don't look outside of the Utah border for a better place!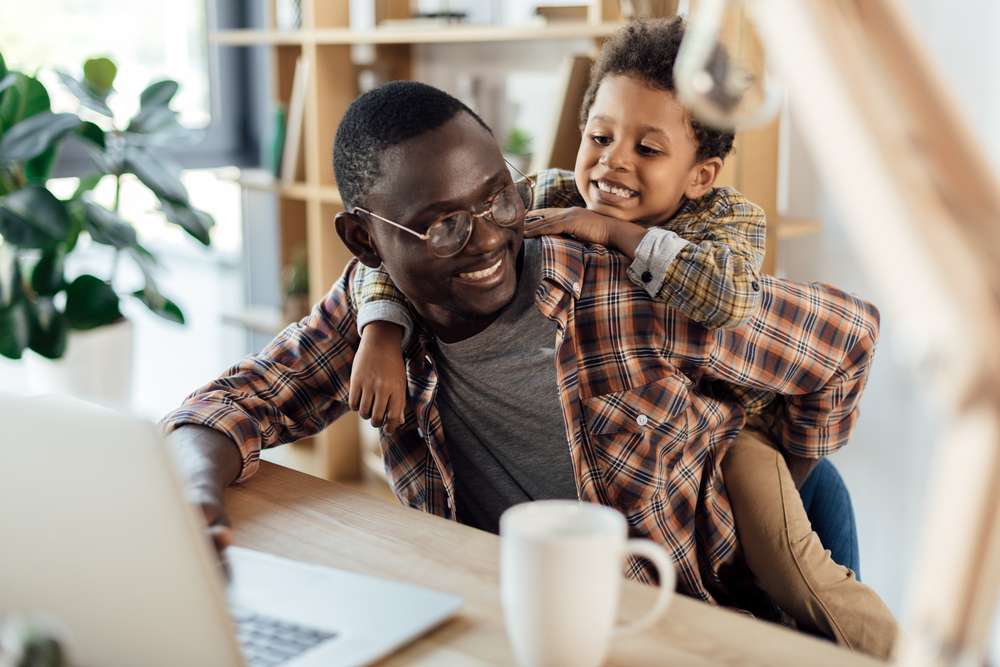 Work-life balance
COVID-19 has forced many employers to be more flexible with employees, especially with work-from-home options. Subsequently, work-life balance has become increasingly important to employees. Business Insider states that as many as 70% of employees would rather change careers to improve work-life balance than get paid more.
In a study by Business Insider, Utah ranks No. 1 in the country for work-life balance. "People work just 37.3 hours a week on average," Heather Schlitz writes. "The state also has one of the highest Glassdoor work-life balance review scores."
Best state to be a college student
Research by Studee.com showed Utah was the best place in the country to be attending college. The study "compared the cost of tuition fees, rent, and board, the percentage of the population made up of 19-25-year-olds, average salary, crime rates, happiness index scores, the weather and finally the number of top universities in each state."
University athletics wasn't considered but based on 2021 performances, Utah still would probably have been ranked at the top. In case you're wondering, California came in second.
Economy/economic outlook
In addition to a robust GDP performance over the last two decades, Utah's economy is exceptionally strong — especially considering the difficult conditions the pandemic has inflicted upon the nation's economy.
Taking into account factors such as startup activity, unemployment rates, median annual household income and many others, WalletHub and 24/7 Wall St. declared Utah's economy to be the nation's strongest.
Top-performing large cities
Utah's population growth has been covered extensively by KSL.com in the past, and there are no signs of slowing. As it turns out, several of Utah's large cities are some of the best-performing cities in the country.
The Milken Institute declared three of Utah's metropolitan areas to be in the top 10 best performing cities in the nation— taking into account factors like job creation, wage gains, high-tech GDP growth, broadband access and housing affordability.
Of the top 10 performing large cities in the nation, Provo-Orem ranked No.1, Salt Lake City No. 4 and Ogden-Clearfield No. 9.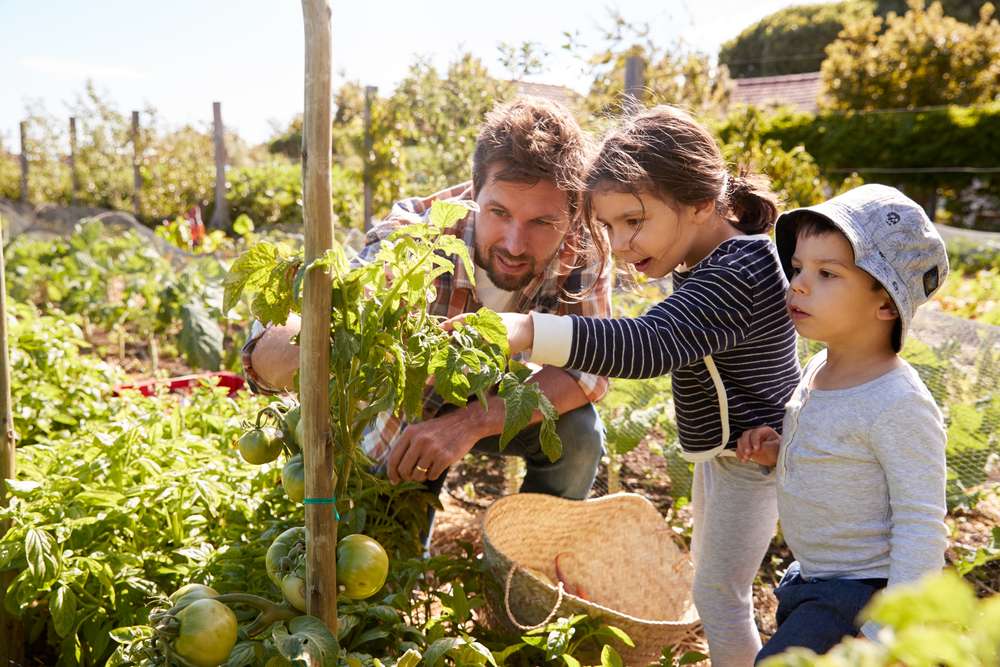 Independence and self-reliance
Americans pride themselves on independence and, as it turns out, Utahns are especially keen on this American ideal.
In order to find out where Americans enjoy the most independence from the rest of the nation, WalletHub compared the 50 states based on five sources of dependency: consumer finances, the government, the job market, international trade and personal vices.
Across the board, Utah fared well. So much so Utah was ranked No. 1 for self-reliance and independence — an especially impressive accomplishment in a pandemic-burdened national economy.
Dark Sky Parks
If stargazing is your thing, there isn't anywhere in the world better to break out your telescope than Utah. Dark Sky Parks (yes, that's a real thing), as determined by the International Dark-Sky Association are areas of "exceptional or distinguished quality of starry nights and nocturnal environment," making for excellent views of the night sky.
Utah has 15 Dark Sky Parks spanning the state's geography. If you haven't visited at least one yet, you're missing out.
Children per-capita
Families are a big deal in Utah, and according to a study by Insider, that statement is more literal than figurative. In 2019 Insider collected data for all 50 states and rated them by children per capita. Turns out most states hover between one and two children, while Utah sits atop the list at 2.32 children per family on average.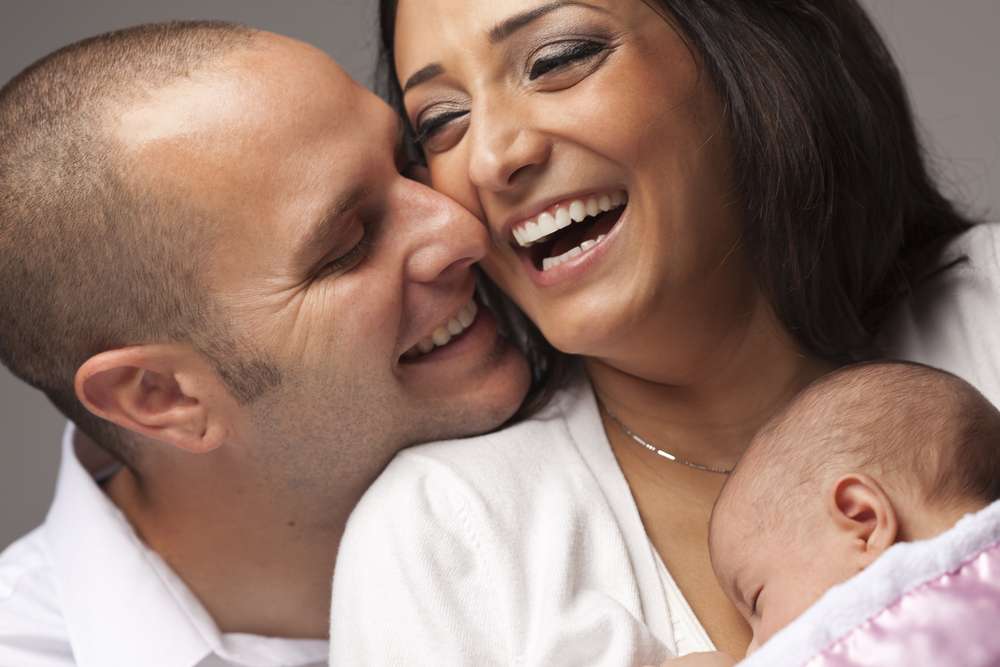 Fastest growth rate
The 2020 U.S. Census showed Utah experienced an 18.4% increase since 2010, the fastest rate in the nation. The Kem C. Gardner Policy Institute at the University of Utah notes the Beehive State rate is 2.5 times the national growth rate of 7.4%. And while lots of people are moving to Utah from out of state, the Census Bureau reports 65% of the population growth came from natural increase (babies).
In total, Utah gained 507,731 new residents between 2010 and 2020 and 177,242 of those moved to Utah from outside the state.
Jurassic-era dinosaur bones
Utah is well known for its collection of dinosaur bones and fossils. But did you know the state is also home to the densest concentration of Jurassic-era dinosaur bones ever discovered?
According to the Bureau of Land Management, the Cleveland-Lloyd Dinosaur Quarry outside of Price is home to more than 12,000 bones belonging to at least 74 individual dinosaurs.
This dense collection of bones (most of which are carnivorous) has been instrumental in helping paleontologists learn much of what they know about the Jurassic period.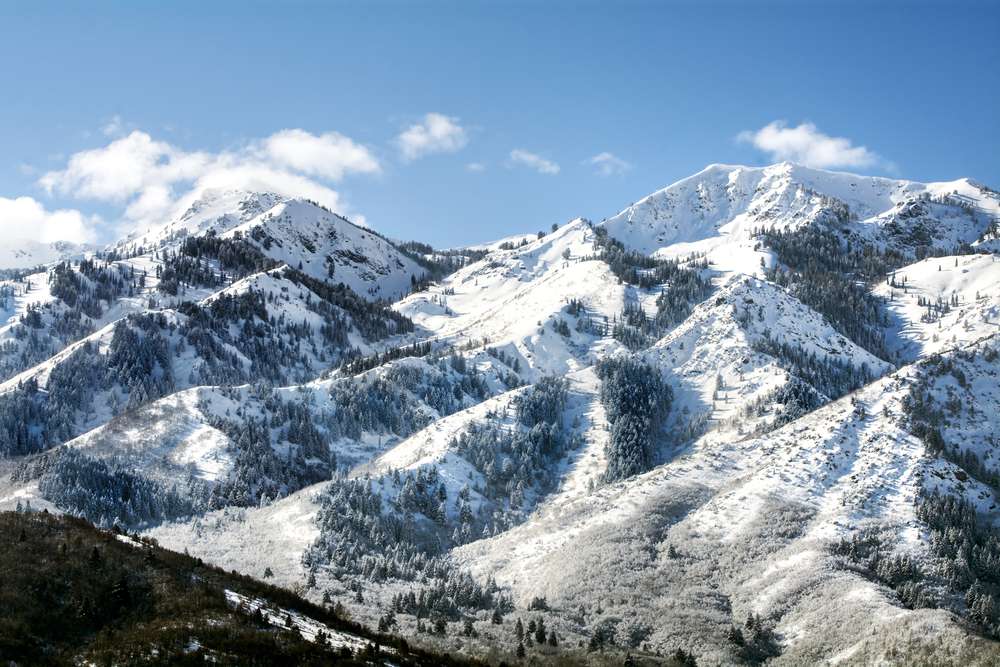 Tallest mountain peaks
Considering all the many majestic mountain ranges throughout states like Colorado, Alaska, and Wyoming, this accolade may be a little surprising.
According to Utahwild.com, "Utah has the highest average county peak height of all 50 states, even Alaska. Utah's average county peak height is about 11,222 feet. Colorado ranks second followed by Nevada and Wyoming (Alaska happens to be 6th in spite of Denali)."
Volunteerism
Although not a typical ranking you'd see across daily headlines, Utah is ranked No. 1 for volunteerism in the United States. According to the Corporation for National and Community Service (CNCS), 51% of Utah residents volunteer.
This record is a perennial accomplishment, as Utah has held the top spot for 13 years. The estimated value of volunteer work in the Beehive State is about $3.2 billion annually.
"Utahns are making a difference in the lives of those around them," said LaDawn Stoddard, director of the Utah Commission on Service and Volunteerism. "The impacts of these everyday good deeds and long-term, intensive service opportunities add up and make a tremendous difference in our state. Our unique culture of volunteerism is made possible by the individuals across Utah that truly care about taking care of one another."
While this list is not comprehensive in all the ways Utah is No. 1, the message is clear: Utah is a great place to live, to recreate and to do business.
×