Estimated read time: 3-4 minutes
With the millions of gift options available online and in stores, you can find just about anyone a gift within seconds. The one thing you can't buy on Amazon or in a department store is the feeling of fresh mountain air and powdery snow beneath your skis. You can, however, purchase a ski pass for someone who appreciates the great outdoors and thrilling slopes.
If you're looking for a last-minute gift for family and friends, their Last Minute Christmas Sale is the perfect opportunity for you to get something they'll love without the worry about shipping time or going to a crowded store.
The sale goes from Dec. 20 through Dec. 25, so even on Christmas Day you can jump online and snag a quick gift.
More than $50 off weekday lift tickets
The best days to ski are during the week when the resort is less busy. Monday through Thursday tickets are more than $50 off during this sale, excluding holiday periods.
Adult: Normally $155, on sale for $99
Senior: Normally $125, on sale for $69
Youth: Normally $105, on sale for $49
You can also save on select weekend dates. Adult tickets are $125, seniors are $95 and youth are $75.
Rockstar Tune is 50% off
Get 50% off Snowbasin's tune-up package to get your snowboard or skis in tip-top shape for the slopes this season. Between December 20th and 25th only, this premier tuneup is just $42.50. This is not available to purchase online and must be redeemed in person inside the Grizzly Center between 8 a.m. and 5 p.m.
This tune-up includes a customized structure, edge bevels, extra p-text and hot wax. You'd normally pay $85 for this service, but it's on sale for only $42.50 for a limited time!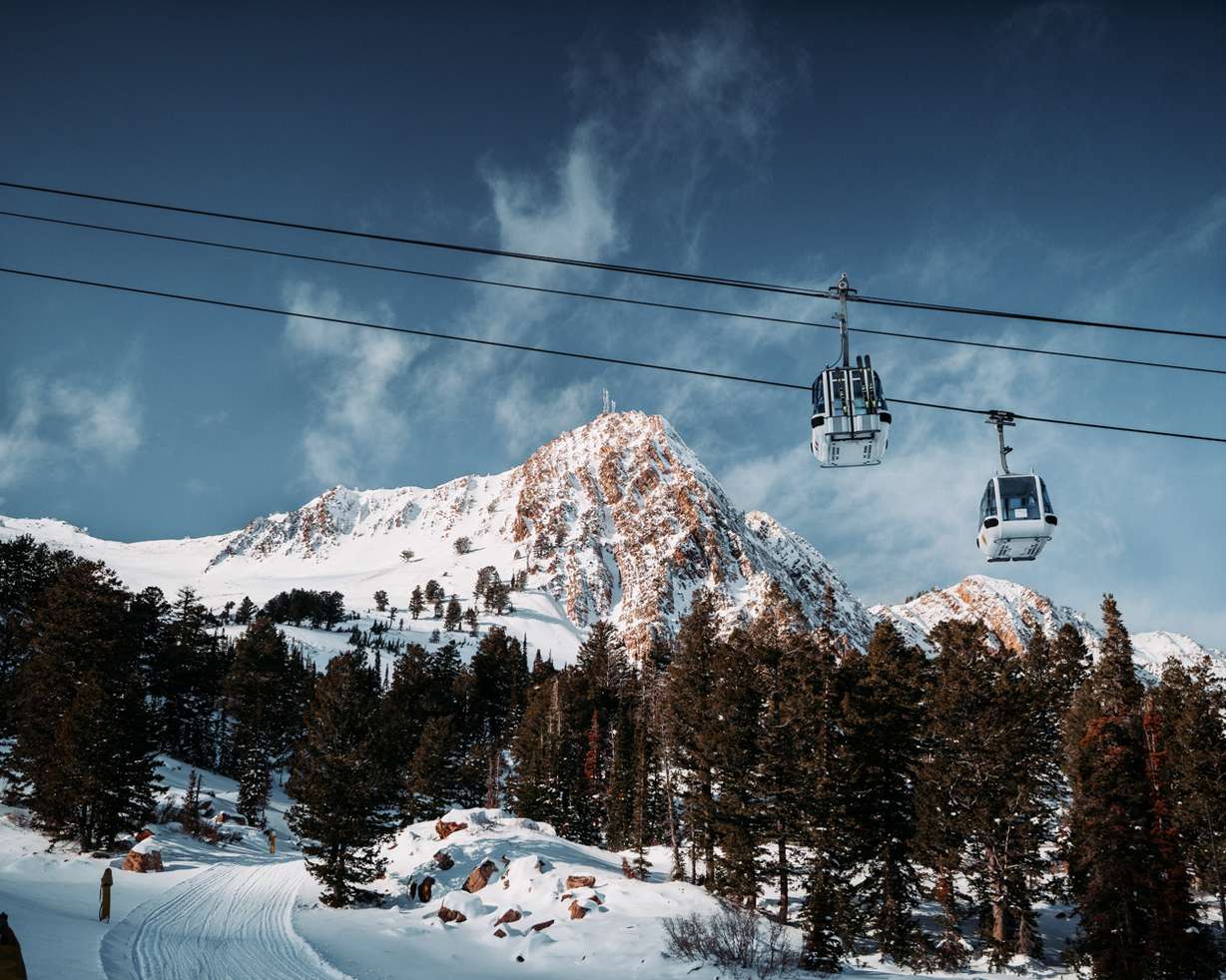 Season pass holder dining gift card bonus
Exclusive to Snowbasin pass holders only, Snowbasin is giving bonus value on gift cards to be used for dining at the resort's John Paul Lodge. Spend $80 and receive $100 in value, or spend $160 and receive $200 in value, while supplies last. Snowbasin's food was ranked No. 3 in the country by Ski Magazine in recent rankings.
About the slopes
Ranked the No. 1 ski resort in the west for their easy access, you can expect only the best guest experience at Snowbasin Resort (and an easy trip to the resort!). With 3,000 skiable acres and 3,000 vertical feet with 104 runs, 12 lifts and three terrain parks, the ways to enjoy the slopes and the powder never end.
With this many slopes, there are runs available for every skill level. Beginners can enjoy seven easier runs, intermediate skiers will have fun on 30 middle-difficult runs, and advanced skiers can choose from 35 most difficult and 32 expert-only, including the Grizzly and Wildflower Downhill Course from the 2002 Winter Olympics.
Located just a 45-minute drive north of Salt Lake City, Snowbasin is the perfect mini-vacation you can take again and again during the winter season. On busy days, lift tickets may be limited, so visit snowbasin.com or call 801-620-1000 to book now.
×