Estimated read time: 6-7 minutes
PROVO — Just seven years ago, the University of Alabama-Birmingham slashed its football program amid reports of university-wide budget cuts and a suggestion that eliminating football might be the easiest way to balance the books.
There's also been anecdotal evidence that football on the Birmingham campus of the University of Alabama system — you're probably more familiar with the main campus in Tuscaloosa — has always been an afterthought for the state system's board of trustees. There isn't much evidence to suggest such a theory, though AL.com has reported on a few instances like the time an Alabama trustee had a project killed that would've upgraded the field turf at the Blazers' practice facility.
But in football-mad Alabama, the rumors remain — with or without facts to back them up.
So imagine the Blazers' elation when the cut program was reinstated in 2017, and even more when UAB won its first conference title in program history a year later.
The Blazers are back, and their sights are set on arguably their biggest bowl game yet: the Independence Bowl against No. 13 BYU, the 10-2 team with a 6-1 record against the Power Five and an unblemished 5-0 mark against the Pac-12.
Any bowl game is a good bowl game for UAB, which had just one postseason appearance in its FBS history before the program was reinstated. The one on Saturday, Dec. 18 (1:30 p.m. MT, ABC) against a top-15 team nationally by both the College Football Playoff and Associated Press voters? Even more.
"It's a mark of a winning program, and that's what we want to be known for," said UAB coach Bill Clark, the 2018 Eddie Robinson national coach of the year who has the Blazers admitted to their fourth consecutive bowl game. "We want to be a team that is winning every year, going to bowl games, and fighting for championships.
"Every college program wants to get to a bowl. Doing it with a winning record and looking forward to a quality opponent is what we work for."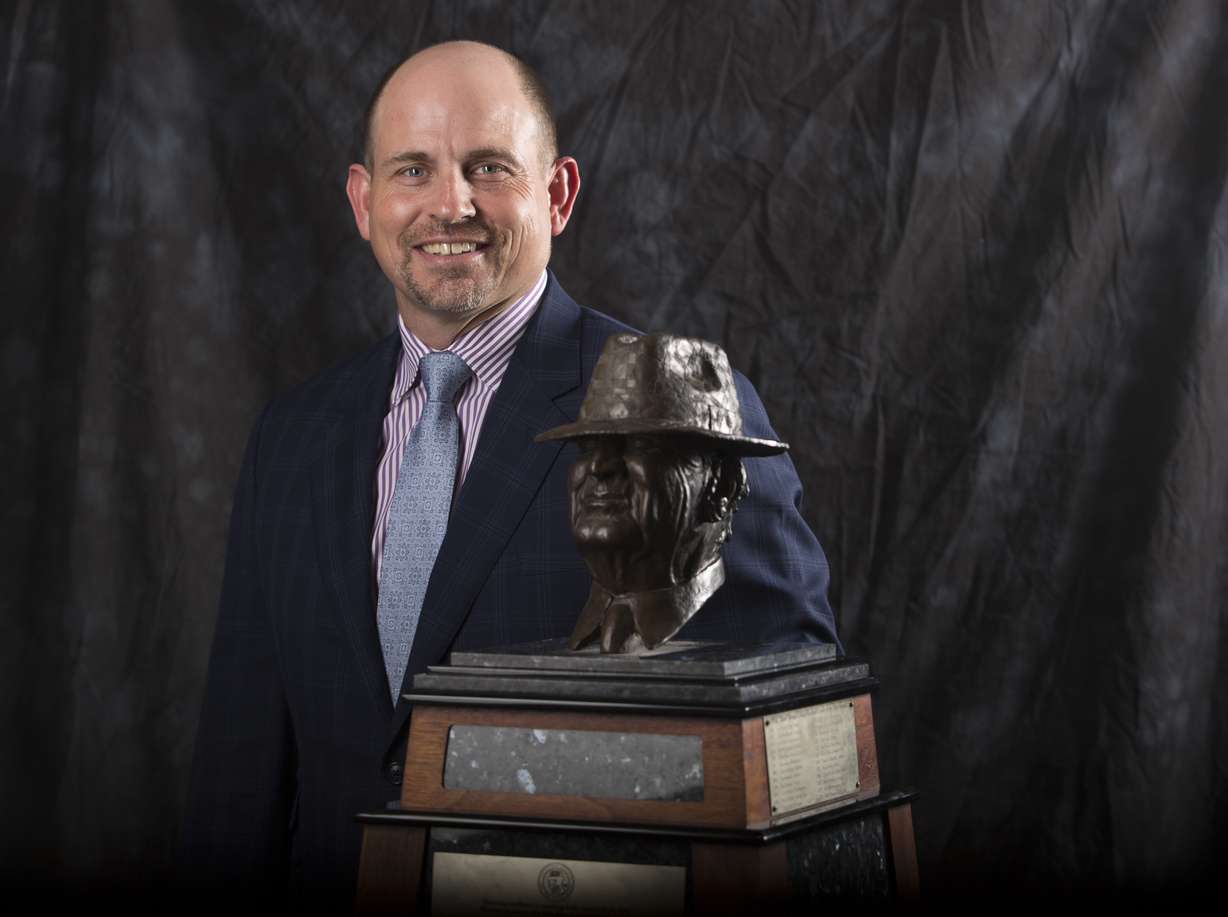 The Cougars are definitely a quality opponent and are two weeks away from a bowl game that could give them an 11th victory in back-to-back seasons. A win over UAB could move BYU, which ranked No. 12 in the AP Top 25 this week, into the top 10 of the major media poll at the end of the season for the first time since 1996.
But BYU was a stone's throw away from a New Year's Six bowl — how likely that would've been is up for debate, but losses by Oklahoma State in the Big 12 title game and Michigan State's somewhat controversial at-large berth in the Peach Bowl certainly didn't help — and motivation is always a key factor in postseason exhibition contests that the highest tier of Division I football in the NCAA claims are a "reward for a good season."
BYU coach Kalani Sitake said he and his staff never spoke with the players about the playoff or NY6 bowl games all season. They tried to keep the focus on the next game, and the Cougars did a remarkable job at that, frankly.
But those same players are also college students, and they read the internet, social media and news reports on the ESPN ticker while watching other games themselves. They knew BYU was in the discussion for bigger bowl games than the one valued between $1-2 million with which they signed a contract as part of a seven-year extension with ESPN in 2020.
They also knew that — like Cincinnati's historic jump as the first-ever Group of Five team to make the four-team playoff field — the Cougars needed some help after losses to No. 7 Baylor and 7-5 Boise State.
"Honestly, I had some high hopes for a New Year's Six bowl," BYU offensive lineman Blake Freeland admitted candidly Monday morning. "I knew it would be a stretch, but I was hoping to get in.
"I know UAB is a solid opponent, and it's a great opportunity with the boys to show what we've got."
The Cougars always needed some help to get into a New Year's Six bowl. In the end, BYU was the "first team out," to borrow a basketball analogy from the NCAA Tournament.
"It came down to New Year's Six selection, and we missed it by a half a yard," BYU athletic director Tom Holmoe told BYUtv Monday morning. "College football has been, is and probably always will be about conferences. When we went independent, we took a giant step — it was a huge risk. There were a lot of downs and ups.
"But we took that step to get us into a big conference so that we don't have to deal with this stuff in the future. Unfortunately, we have to deal with it this year. … But this last year and this year combined have done wonders for the future of our program. As we move forward into the future, starting right now, we have a chance to win 11 games and with that Big 12 on the horizon, there's a lot to look forward to."
How motivated the Cougars are to play in their contracted bowl game in their second 10-win season since 2009 has been a topic of debate among fans and message boards across the internet for the past 24 hours. But for UAB, the bowl game is one of the biggest in program history for the 8-4 Blazers.
BYU will get their best shot from the school just a six hour-drive from Shreveport, Louisiana. Will they be ready for it?
"Our guys understand the opponent, and they respect them," BYU coach Kalani Sitake said. "With the adversity they had to overcome, when something's taken away from you and then you have another chance at it, they're going to do it right. The coaching staff and players, the toughness they can bring to the field, you can see it.
"I don't think there's a threat to hem losing football ever again," he added of UAB. "It's an honor for us to go against them."
Sitake also praised Clark as "an amazing coach" and "one of the best in the business" after the two-time Conference USA coach of the year was brought back after shuttering the program with a 6-6 record in 2014 to reinstate it after a two-year hiatus.
The Blazers are 42-20 since then.
"Obviously, he's doing something right," Sitake said, "and there's a great demand for football with that fan base. They have a lot to be proud of."
×
Related Stories