Estimated read time: 3-4 minutes
This archived news story is available only for your personal, non-commercial use. Information in the story may be outdated or superseded by additional information. Reading or replaying the story in its archived form does not constitute a republication of the story.
This story is sponsored by Homie.
It's no secret that the past two years have seen significant increases in the real estate market. According to the Kem C. Gardner Policy Institute's 2021 State of the State's Housing Market Report, housing prices in Utah increased a record 28.3% in the second quarter of 2021. This was second in the nation only to Idaho, where home prices increased an astounding 37.1%.
This is good news for sellers who are looking to get top dollar for their homes, but it creates challenges for buyers looking to buy a first home. The Gardner report found that more than half of Utahans cannot afford a median-priced home and 72.8% of renters have been priced out of the housing market.
Housing market remains hot in Utah
Despite these grim numbers for some home buyers, the market is hot for sellers as inventory remains low and demand high.
According to Homie, a real estate and home loans company, the median number of days on market (DOM) for Utah homes this summer hovered at six, just up from the low point of five DOM in April.
"Median DOM was down 60% from the previous year, with homes selling nine days faster on average," Homie's report explained. "With the Utah market having its highest inventory levels in nine months, a continuously low DOM number indicates persistent high demand."
Should I be worried about a housing bubble?
Since the Great Recession and the bursting of the housing bubble in 2008, homeowners and home buyers have been understandably nervous that the streak of rising home prices will inevitably lead to another burst bubble. Real estate experts, however, say that there is no sign of a bubble bursting this time around.
"Utah's housing past, at least back to World War II, confirms the market has experienced only one housing bubble, despite nation-leading price spikes in 1994 and 2006," explained the Gardner Housing Market Report. "Every period of price decline, whether brief or prolonged, has been associated with a weak or contracting labor market."
As evidenced by the shortage of workers for available jobs in Utah and the nation, this is not the case in 2021.
"For Utah to experience a housing bubble in the near term it would require a loss of jobs, an unlikely prospect in the next few years," the report went on.
Experts say the most likely trend we'll see in housing prices in Utah over the next few years is a period of price moderation where the growth rate will level out so that home prices continue to rise at a more controlled rate.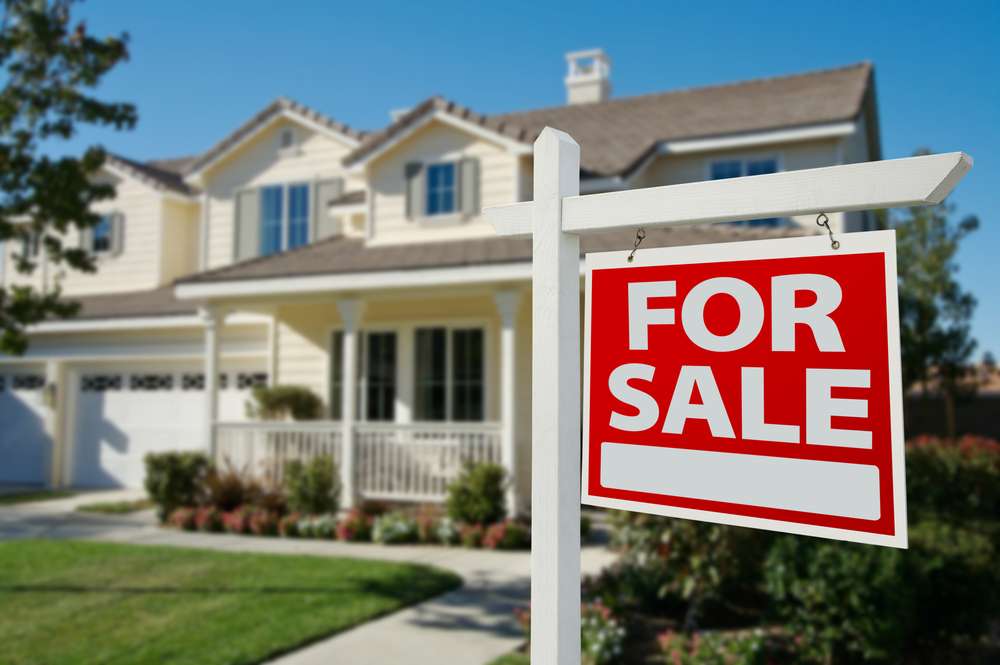 How to buy and sell simultaneously
Buying your first home generally has the easiest transition, as all you have to do is end your previous lease at the same time that you close and move into your new home. If you are already a homeowner, however, you'll need to be more careful about your timing.
In general, you have two basic options when you want to move: You can either sell first and then buy or buy first and then sell.
Typically most people will buy first and sell their home after they have another locked down. The only possible downside is having two home payments simultaneously, however, it's not likely that will be the case in the current housing market.
If you're concerned about selling your home in a timely manner or want to know how to navigate the ins and outs of the current housing market, reach out to an expert at Homie. They can not only get your house on the market quickly, but they can also help you get into a new home in a timely manner. To see how their stress-free listing model works, visit their website.
Homie Loans is an equal housing lender NMLS#1016597
Homie and Homie Loans are affiliated businesses in that they are both owned by the same person. Learn more at homie.com/affiliates.
×