Estimated read time: 5-6 minutes
This story is sponsored by Bakcou.
As Utah grows in population and popularity, it's becoming more of a challenge to find the remoteness that many outdoor lovers crave. In an attempt to make backcountry areas more accessible, many outdoor enthusiasts turn to four-wheelers or UTVs. But the noise and pollution from gas-powered vehicles seems incongruous with the desire to experience pristine environments.
Ebikes are a relatively new alternative that can give outdoor adventurers quieter, gentler access to backcountry areas. And the ebikes made by Utah company Bakcou are getting rave reviews from users seeking a new kind of outdoor experience.
Ebikes are simply bicycles that have an electric motor. Chances are you've seen a few children or adults zipping through your neighborhood on ebikes. Most of those are as dissimilar to Bakcou ebikes as corgis are to wolves.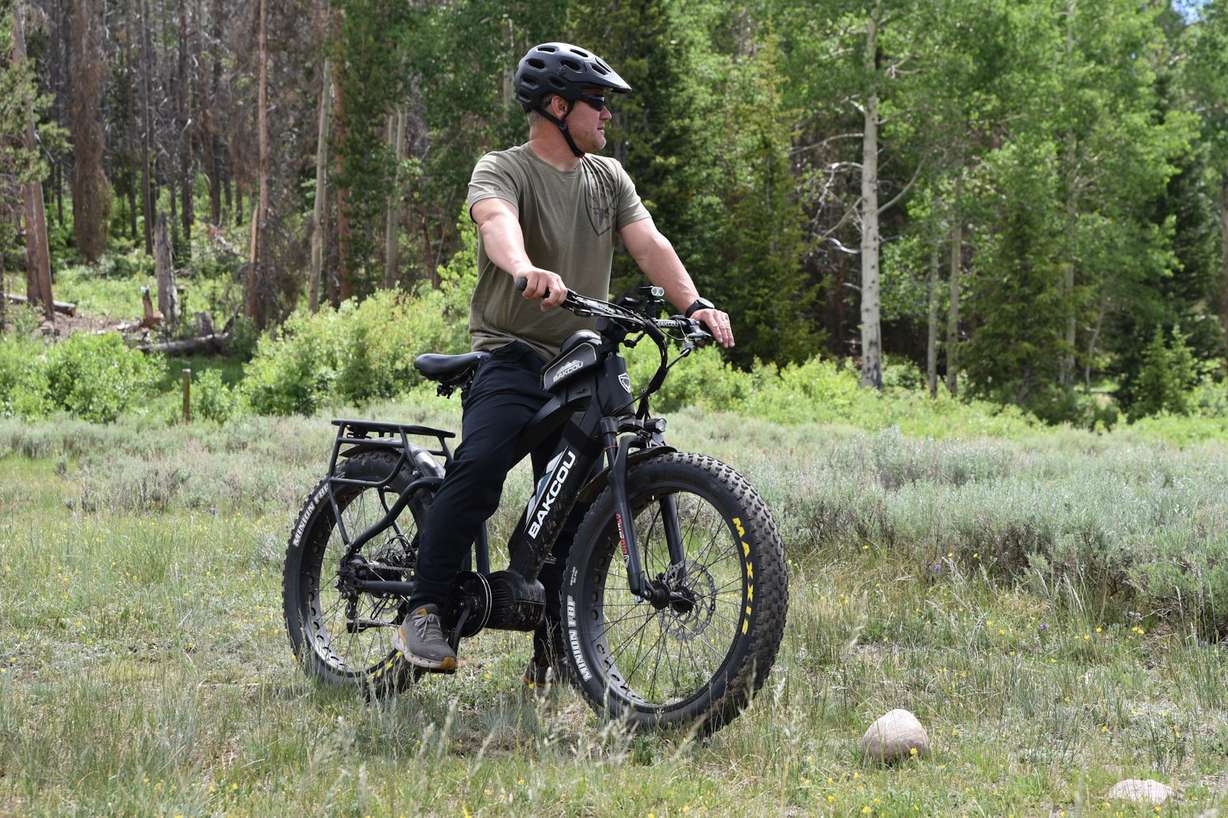 Originally built for backcountry hunters
Bakcou ebikes were originally designed for hunters who wanted to quickly get to rugged and remote areas while causing as little disturbance as possible to wildlife and to the environment. The company website explains, "Bakcou was built by sportsmen and outdoor enthusiasts for those that want the same thing we do, which is to climb higher, go farther and explore more without adding more stress to the environment."
Hunters needed ebikes with enough power to handle the equipment necessary for their excursions. While there are hunters who like to backpack into remote areas, for many others that simply isn't an option. Rugged ebikes like those built by Bakcou allow hunters to extend their reach to areas that were previously out of range.
Bakcou also offers a variety of trailers with a capacity up to 200 pounds for hauling equipment or even game animals.
In a review for electricbikereport.com, author Sam Gross wrote this about the Bakcou Mule: "The handling was impressive and the power from the mid-drive motor was astounding. It's tough to not look at this bike through a more traditional mountain bike lens, but I'm starting to think companies like Bakcou are forging their own new category of e-bike. I'm calling it the 'all-terrain category,' a class of off-road utility ebikes that'll go where few others can."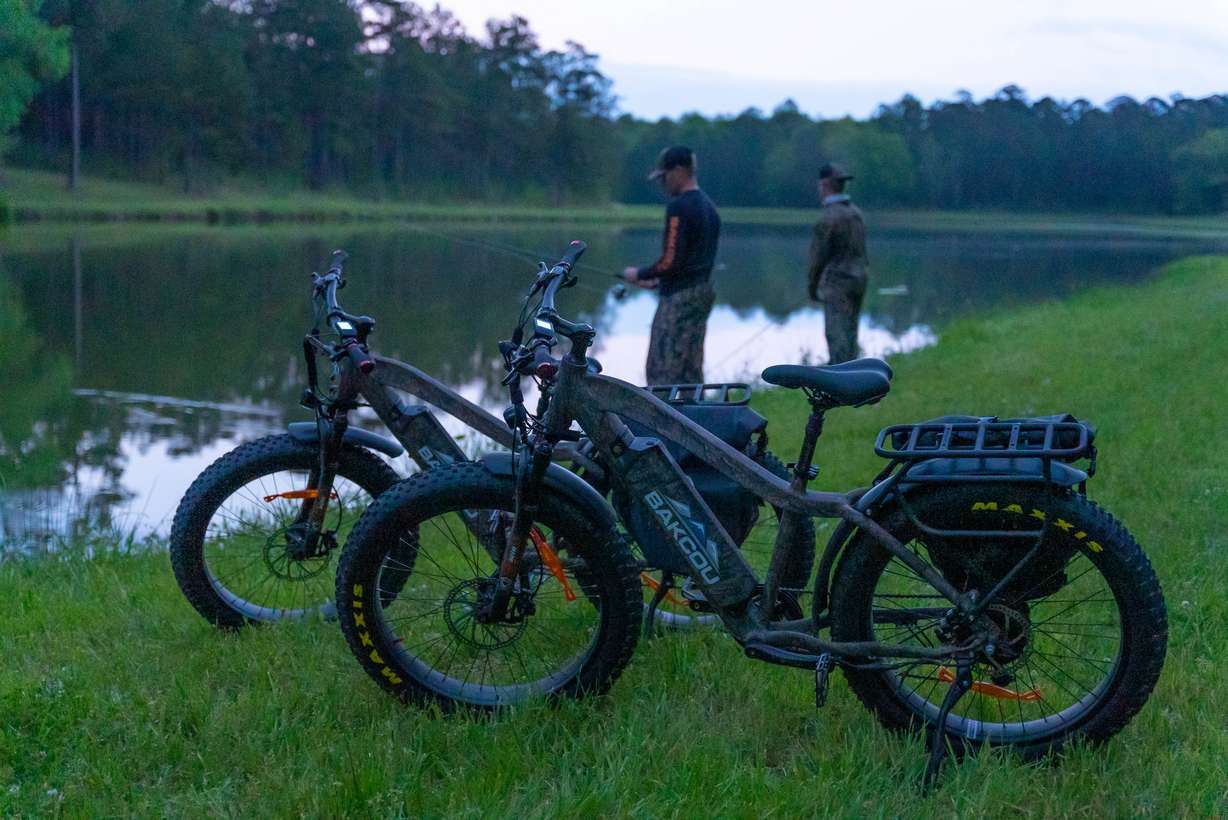 Expanded usage by every kind of adventure enthusiast
Although originally designed for hunting, it didn't take long for outdoor adventure lovers to figure out that Bakcou ebikes are ideal for a wide range of applications. From riding slickrock trails around Moab to wilderness camping at a secluded lake in the High Uintas, enthusiasts discovered that Bakcou ebikes could take them (and all their gear) to places previously unreachable.
These ebikes offer all the benefits of traditional fat-tire mountain bikes and then they add different dimensions that make them (and the outdoors) more user-friendly for just about anyone.
Want to go mountain biking but you don't have the stamina and strength to tackle big hills? Check.
Want to do some overnight camping with a friend or family member in a remote area but you can't carry all the necessary equipment? Check.
Want to take your dad fishing at a lake on the Boulder Mountains but you know it is probably a little too far for him to hike? Check.
Want to take wildlife photos on Antelope Island or one of the area bird refuges, but you hope to make a quiet approach so there is less chance of frightening them? Check.
Want to go back to an area where you hiked or biked in the past but your age now makes it much more difficult? Check.
Want to hunt a spot that's six miles in but you've only got half a day? Check.
Want to check out some petroglyphs with your spouse in southern Utah but the area is off-limits to ATVs and farther than you could easily hike? Check.
Want to have a picnic with family and friends in one of the nearby canyons but you don't want to haul all the food and firewood? Check.
The uses for a Bakcou ebike and the types of adventures you could have are really only limited by your imagination.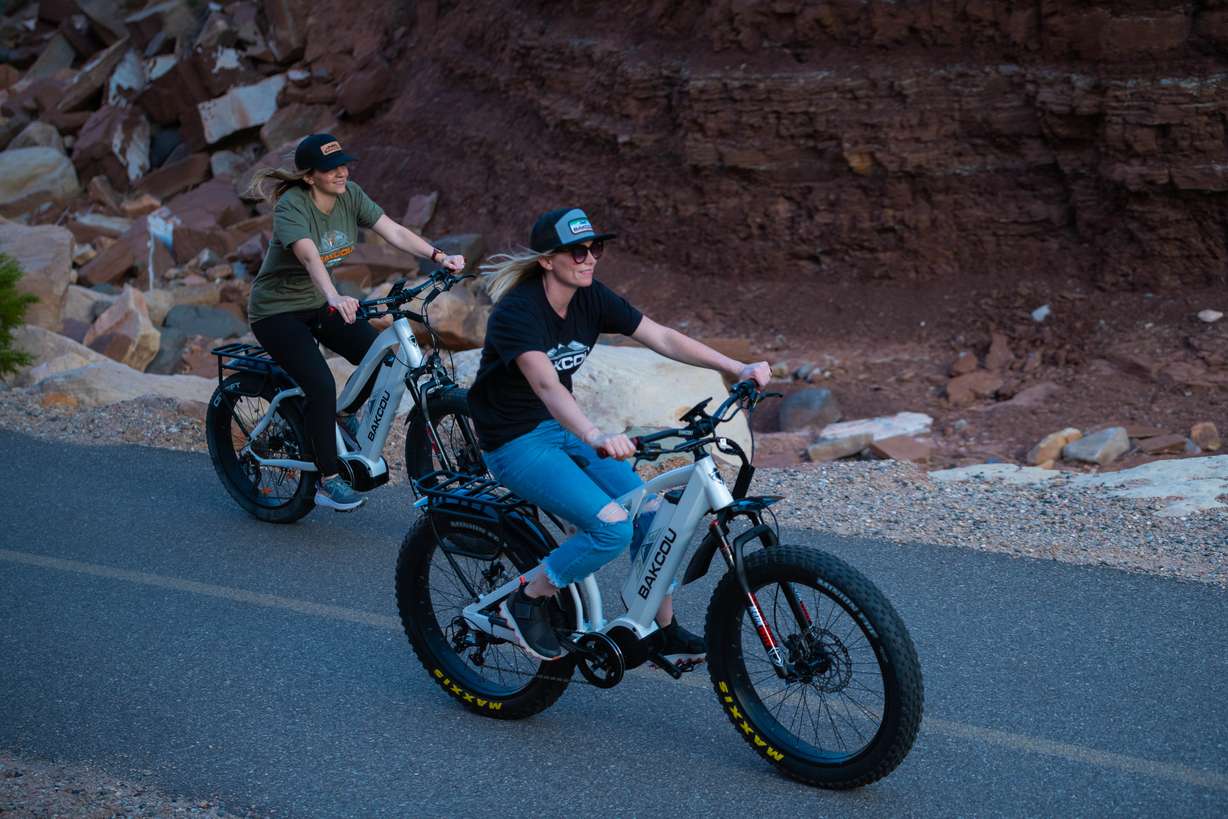 Making outdoor benefits more accessible for just about anyone
Riding a Bakcou ebike is easier than — well, riding a bike.
The electric motor for an ebike creates pedal-assist technology. You can ride it like a regular bike without using the motor, or you can adjust how much help you want the motor to kick in. Or you choose not to pedal at all and let the motor do all the work.
For any rider, the motor assist can reduce the amount of stress and impact to joints and muscles. For those with physical limitations like joint or back pain, the pedal-assist reduces strain and makes riding more comfortable. You can ride to the tops of a long, steep incline without being drenched in sweat and struggling to catch your breath when you reach the top.
In addition to the physical benefits ebikes provide, they can also elevate mental health by allowing users to experience nature and spend time outdoors. An article from Intermountain Healthcare explains being outside reduces stress, releases endorphins and strengthens your immune system in addition to boosting your mood.
Bakcou has the best ebikes for the Utah outdoor experience
If you want an ebike to buzz around your neighborhood and you never plan to ride more than a couple of miles at a time, almost any brand will do. But if you want to experience the Utah backcountry areas that people come from all over the world to explore, you want to make sure you have an ebike that is up to the task.
From their super-strong airplane grade 6061 aluminum frames to Bafang Ultra motors to quad piston brakes to puncture-resistant tires, every aspect of Bakcou ebikes relies on rugged components that are easy to use.
Bakcou ebikes range from $3,747 to more than $8,000, depending on the selected model and options. From Nov. 19-29 the company has a Black Friday sale offering a $300 discount with each ebike and an accessory package worth hundreds more that includes a compact trailer, saddle panniers, a repair kit, a headlight and a phone holder.
You can order Bakcou ebikes directly from the company website or you can call (844) 227-1096.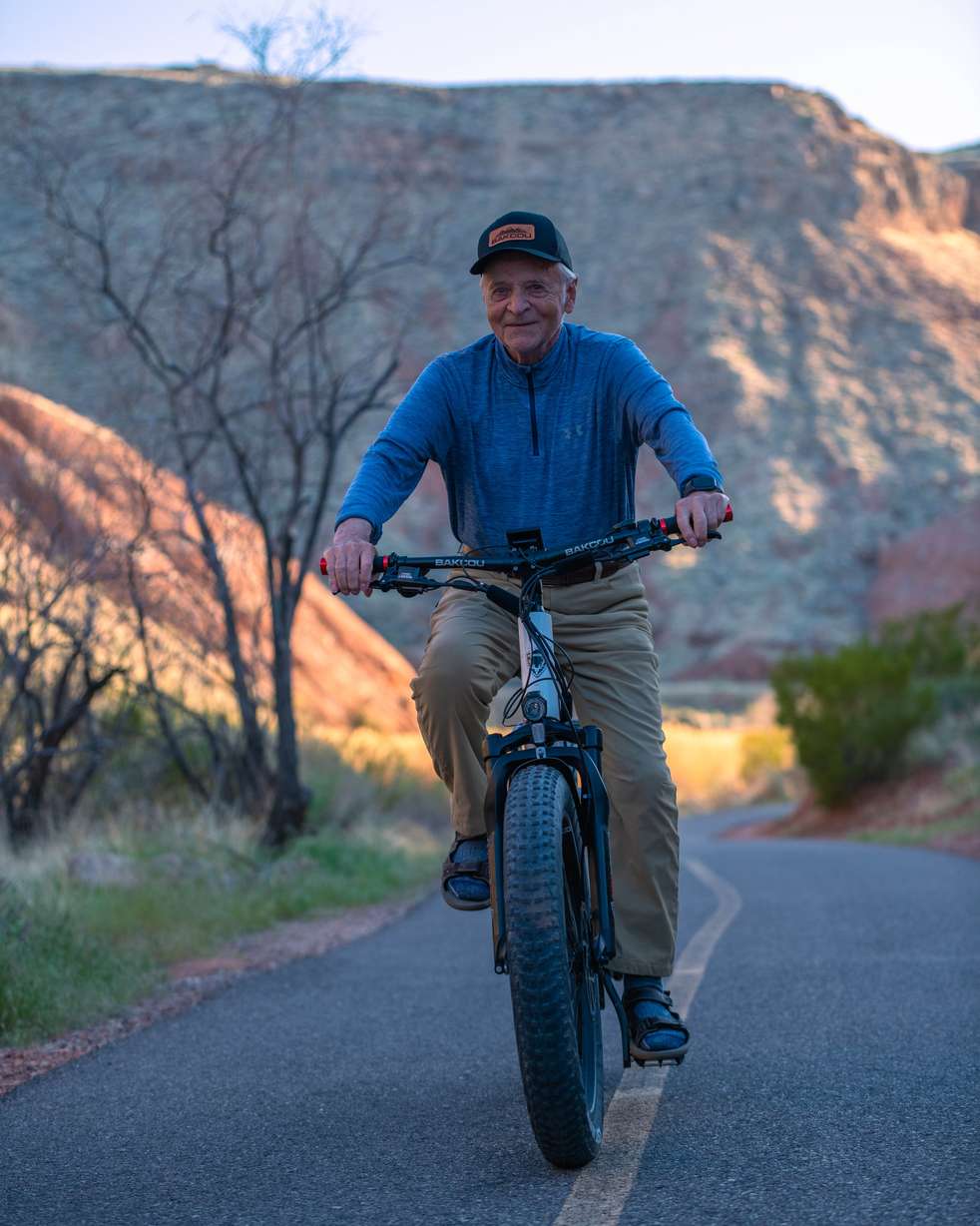 ×