Estimated read time: 5-6 minutes
This archived news story is available only for your personal, non-commercial use. Information in the story may be outdated or superseded by additional information. Reading or replaying the story in its archived form does not constitute a republication of the story.
As the 2021 holidays approach, medical experts at University of Utah Health say there is an easy way to boost your spirits and your protection against the COVID-19 virus during Thanksgiving and Christmas gatherings. They are imploring all those who qualify to go get a COVID booster shot.
Mark Supiano, MD, is a geriatrician at University of Utah Health's Geriatrics Clinic and Chief of the Geriatrics Division. He knows that patients who are age 65 and older are some of the most vulnerable to bad outcomes from COVID, like hospitalization and death. The vaccinations have successfully protected the more than 85% of Utah's older residents who are fully vaccinated during the surge sparked by the Delta variant. But Supiano says it is time for this population to roll up their sleeves for one more shot in the arm in 2021.
"While we hope that this current surge is beginning to plateau, if not dissipate. We do not want to replicate what has happened in the last four months and have the next surge of COVID be older adults who failed to get appropriately protected with a booster dose of the vaccines," said Supiano.
Sankar Swaminathan, MD, is Chief of the Division of Infectious Diseases at University Hospital and has carefully studied the research coming out of Israel where a group of adults over age 60 was given a third dose of the Pfizer vaccine. He said the results speak for themselves. "It seems pretty clear that there was a remarkable increase in protection against getting infected and getting seriously ill. It was on the order of 10 and 20 times more protected."
Now that booster shots for all three vaccines have been approved for use in the United States, Supiano and Swaminathan are encouraging Utahns to act quickly to take full advantage of this boost in coverage. "We can't afford to wait because it's pretty clear that the third dose will provide additional protection for the older adults in whom the protection wanes more quickly than in younger people," said Swaminathan.
One of Supiano's patients, an active 91-year-old woman who drives and lives independently in her home, did not hesitate to get her Pfizer booster shot as soon as it was approved in mid-September. She said, "I think one of the main reasons to get a booster shot is to keep you independent. I didn't want to be a burden on my family, so you try to do everything you can to stay well." From the beginning, she has followed the medical guidance on masking and vaccinations because she said, "I think it is consideration of others." There are also younger people in her family who have health conditions that further compromise their ability to fight off COVID.
Swaminathan emphasized that although Utahns 65 and older are the primary focus of booster shots at this time, plenty of those in other age groups are also encouraged to get another shot. "If you think you are in a high-risk situation, the recommendations give you a great deal of leeway in choosing to go get your booster," said Swaminathan.
The doctors are listening carefully to their patients and the general public's questions about the COVID vaccines. One issue that comes up frequently is how an individual's body might react to the additional shots. Supiano is quick to respond to those worries saying, "I would not let any concern about adverse effects deter me from recommending the booster." His 91-year-old patient agrees. She said, "I have not had any reaction from any of the shots. So, I was not at all hesitant to go on and get the booster." Other older adults who have received the boosters and experienced side effects like headaches, exhaustion, and body aches said they prefer those symptoms to getting COVID.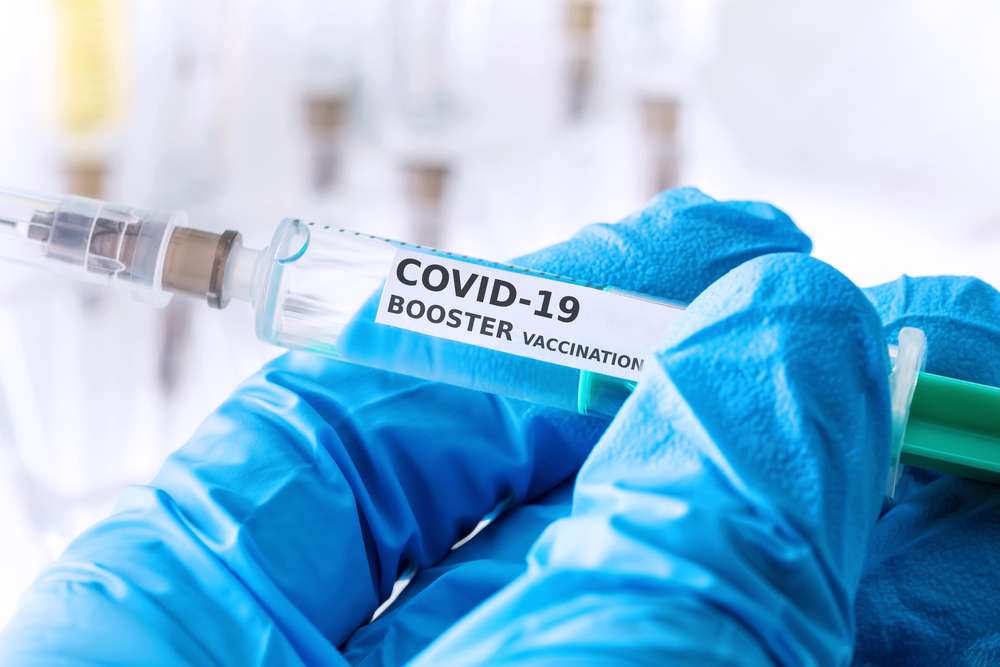 Nationally, more than 15 million people of all ages have had a booster shot according to the CDC's COVID Data Tracker. They have embraced the science and the warnings from medical professionals like Swaminathan and Supiano. "The immune levels or antibody levels that have protected people after that second dose, have now simply dropped down below protective levels. So, you are basically back to square one and just like we do with flu vaccines, we will likely be seeing the need for booster vaccines for COVID going forward," said Supiano.
For Supiano's older patients, a potential new norm with annual COVID vaccines is a flashback to other periods in their longer life experience. The patient we spoke with reflected on that topic and said, "Certainly going through my lifespan, I've seen a lot of changes. I go back to the era of polio and how you got the shot for your children and kept them away from places that you felt were not safe. And that's what came to mind during this pandemic and people getting their shots."
The growing amount of misinformation has discouraged some from getting the vaccine boosters, but the science is clear and data-driven. That is why Supiano and Swaminathan say anyone 65 years or older, and especially those in nursing homes and long-term care centers, should and must get their boosters. Breakthrough cases are popping up in care centers across the state and amongst fully vaccinated populations.
Supiano said it's time to learn from experience and boost our protection against another COVID surge. "We want to enter into the holiday season with that same reassurance that we felt back in the early summer months when everyone was getting vaccinated, and we felt that things were starting to get back to some sense of normalcy." It might be the best way to give the gift of life and good health this holiday season.
COVID-19 vaccines are free and readily available in retail pharmacies and local health departments throughout Utah. You can find a vaccine provider near you by visiting www.vaccines.gov or calling 1-800-232-0233.
×