Estimated read time: 3-4 minutes
SALT LAKE CITY — Here are 10 stories you may have missed over the weekend. As always, click on the headline to read the full story.
1. Salt Lake police attempting to locate 20-year-old man after 1 dies in shooting
Police are attempting to locate 20-year-old Roy Anthony Duran in connection with the shooting death of a 21-year-old man early Sunday, according to a statement by Salt Lake City police.
2. Body of 13-year-old boy recovered after boat capsized at Fish Lake in Sevier County
Authorities have recovered the body of a 13-year-old boy after the boat he was in capsized on Fish Lake in Sevier County Friday morning. The boy's body was recovered about 8:30 p.m. on Saturday, Sevier County Sheriff Nathan Curtis said.
3. Roy police officer charged with sexually abusing 2 children
A Roy police officer faces five first-degree felony charges accusing him of sexually abusing two young girls. The officer was placed on administrative leave once the police department learned about the case, said Roy Police Sgt. Matthew Gwynn.
4. Ogden police investigating 'suspicious' death
Police are investigating the "suspicious" death of a man Sunday morning in Ogden. Police responded to a report of a 41-year-old man in cardiac arrest, and after the initial investigation, police believed there were "suspicious circumstances."
5. Salt Lake City police release 9 detained after stabbing leaves man in serious condition
Nine people detained in a home by the Salt Lake City SWAT team, after a 37-year-old man was stabbed multiple times, have been released, according to a statement by the Salt Lake City Police Department.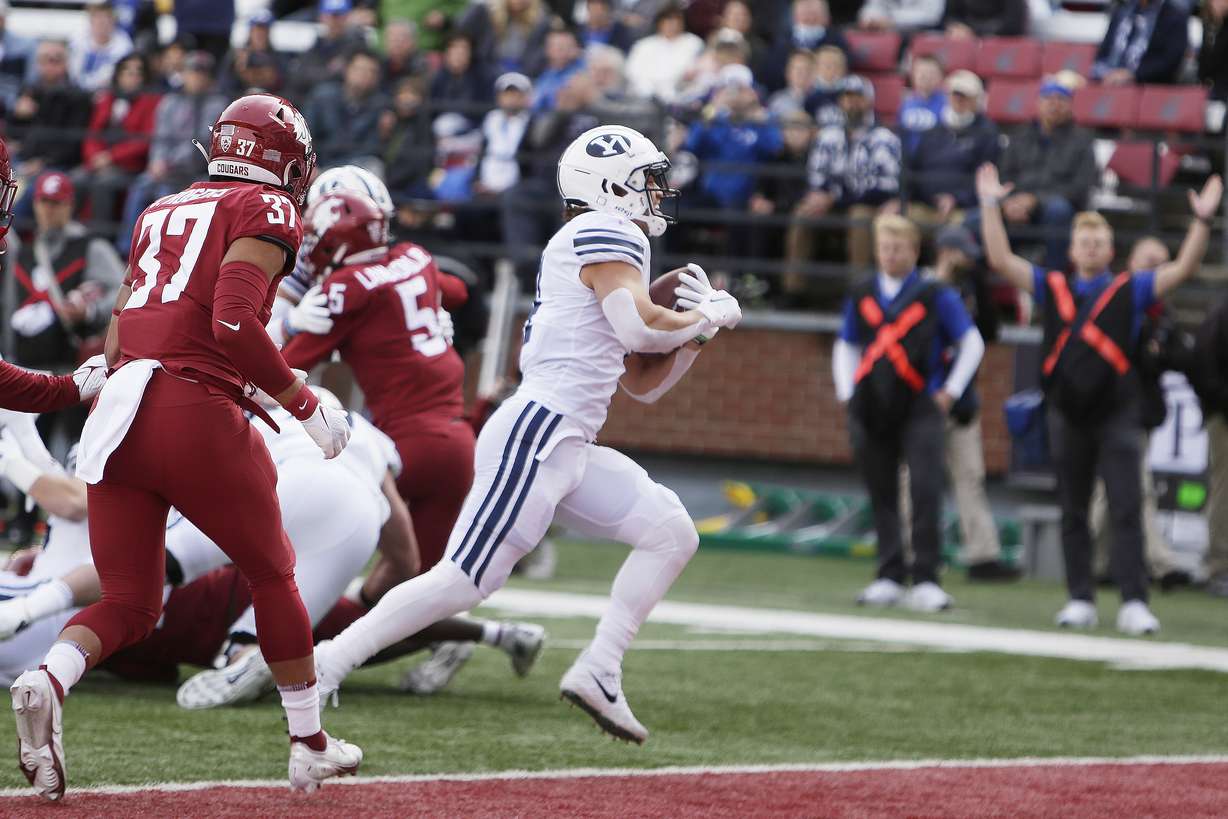 Sports
1. Another big game from Tyler Allgeier leads BYU to 4th win over Pac-12 foe
Jaren Hall threw for 143 yards and Tyler Allgeier added a punishing 191 yards and two touchdowns on the ground as BYU snapped its two-game losing skid with a 21-19 win over Washington State in the visiting Cougars' first-ever trip to Martin Stadium in Pullman, Washington, in the five-game series history.
2. Utes can't contain Oregon State's conference-leading rush attack in 42-34 loss
The Beavers scored two quick touchdowns to start the third quarter en route to a 28-point second-half performance to give the Utes their first loss of conference play and come away with a 42-34 win at Reser Stadium in Corvallis, Oregon.
3. Beric goal lifts Chicago Fire past Real Salt Lake
Robert Beric scored moments before halftime and the Chicago Fire held on to beat Real Salt Lake 1-0 on Saturday night.
4. Weber State holds on to upset No. 2 Eastern Washington on the road
After a 32-yard run by Dave Jones on third-and-8, the Wildcats went into victory formation and sealed a 35-34 win, breaking the Eagles' 20-game home-winning streak on their red turf.
5. Lucky 7: Castain's 4 goals help Waterford snap Rowland Hall's state-record 2A title streak
Seven Castain scored four goals as the Ravens stunned four-time defending champion Rowland Hall, 4-3 Saturday afternoon in the Class 2A state championship at Rio Tinto Stadium.
×