Estimated read time: 5-6 minutes
This archived news story is available only for your personal, non-commercial use. Information in the story may be outdated or superseded by additional information. Reading or replaying the story in its archived form does not constitute a republication of the story.
Most of us can remember a time when we came down hard off a curb or missed a step and landed oddly on our foot. It might not sound, or even feel, like a serious injury. But if the ligaments and bones found in the midfoot are broken and pushed out of alignment, it might take surgery to restore your mobility and quality of life.
Diagnosing and treating these so-called Lisfranc injuries is an important part of the work Devon Nixon, MD, a foot and ankle orthopedic surgeon at the University Orthopaedic Center, does as part of his practice. He said, "The challenge is making an adequate diagnosis early on because if there is a disruption to the alignment of the foot, we may talk about surgery to fix the bones and preserve the joint space while we get the soft tissue structures to heal."
Alan Johnson, one of Nixon's patients, knows from personal experience the pain and debilitating effects of a midfoot injury. This June, while doing some late-night chores, Johnson missed a step going from his house down to the backyard patio. He describes what happened next: "I missed a step, and my toes went down and the rest of me went forward and the toes rolled upright and caused the damage. I ended up laying on the patio in pain."
Once Johnson, his wife and daughter got a good look at his injured right foot, the telltale signs of a midfoot injury were all there. The foot was quickly swelling up and turning a variety of yellow and purple colors. It was seriously bruised. When Nixon got his hands on the x-rays of Johnson's foot, the diagnosis was clear. Ligaments and bones in the foot were broken and had shifted out of their normal position. Johnson would need surgery to repair the damage and 12 to 16 weeks of recovery and rehabilitation to regain his mobility.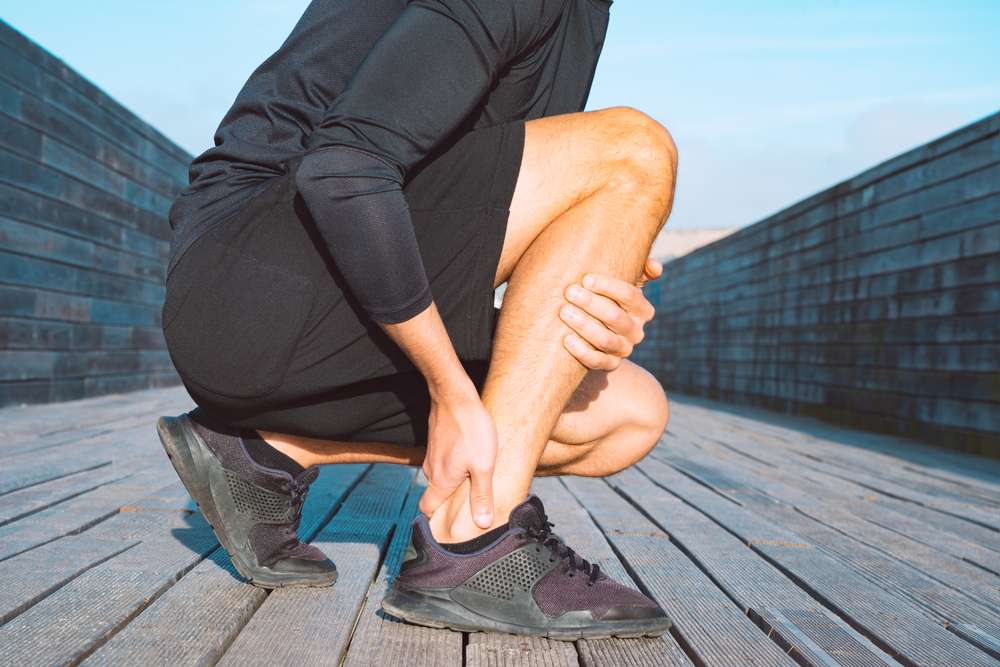 Some of Nixon's patients get a little anxious when they hear that timetable for recovery, but he understands this is a common concern with midfoot injuries. "Every patient is looking to get back to their life as soon as possible and that's my goal to try and make that achievable without sacrificing their longer-term function. Balancing those two goals of getting people mobile and active as soon as we can but not before we think it's safe to do that, is always a challenge," said Nixon.
Nixon operated on Johnson's foot a week after he was injured, and the long summer of recovery began. Since Johnson injured his right foot, he could not drive for three months and had to use a knee scooter to get around the house. Johnson has worked from home for more than 15 years, so that wasn't an issue, but he did have to go into the treatment process with a positive attitude and a willingness to listen to his doctor.
Johnson said, "I wasn't going to give in to the temptation to try to walk on it early. I decided that this has stopped my golf season and skiing and I want to come back strong, so I'm going to follow instructions to the 'T.' I kept it elevated, even a little longer than they asked for, and I stayed off of it a hundred percent in terms of any weight bearing until they told me that I could walk on it again."
Patience has paid off for Johnson who is driving again, walking on his foot, and preparing for a second surgery to remove the hardware inserted into his foot to realign the bones and ligaments. Nixon emphasizes that injuries like Johnson's don't always require surgery, but they do require close attention and care. "Once we determine if surgery is needed or not, treatment is initiated with physical therapists and other specialists to make sure the patient is forward and in the right direction," said Nixon.
In his practice at University of Utah Health, Nixon treats competitive athletes who have serious midfoot injuries. They are easy to spot, and these patients are quick to report them. Midfoot injuries sustained in car accidents, after falling off a ladder, or dropping a heavy object on the foot, also rarely go undetected. But studies have shown that about 20% of all midfoot injuries do go misdiagnosed or undiagnosed. Either a potential patient is unaware they have been injured or the injury is so subtle it might be missed in an x-ray or an initial exam. Nixon's advice is to listen for any signs of injury that your body, and especially your feet, might be sending you.
"It is very understandable to have an injury and to think and want it to get better on its own but the challenge with these injuries is that they don't always present themselves in a dramatic fashion. It can be something as simple as taking a misstep off a curb," said Nixon.
Johnson knows he still has some miles to travel on the road to recovery, but he is well on his way. He urges others to seek treatment by an orthopedic professional like Nixon and then go the distance to get an injured foot repaired. After reflecting on his own misstep and the resulting experiences over the past few months, Johnson said, "I'm 55 and I'm not a gym-goer or anything like that, but I golf, and I ski, and I walk the dog. I'm not a runner, but I still want that mobility and I've got a lot of years left to do those things I like, so I wanted to make sure I am in the best shape to do them."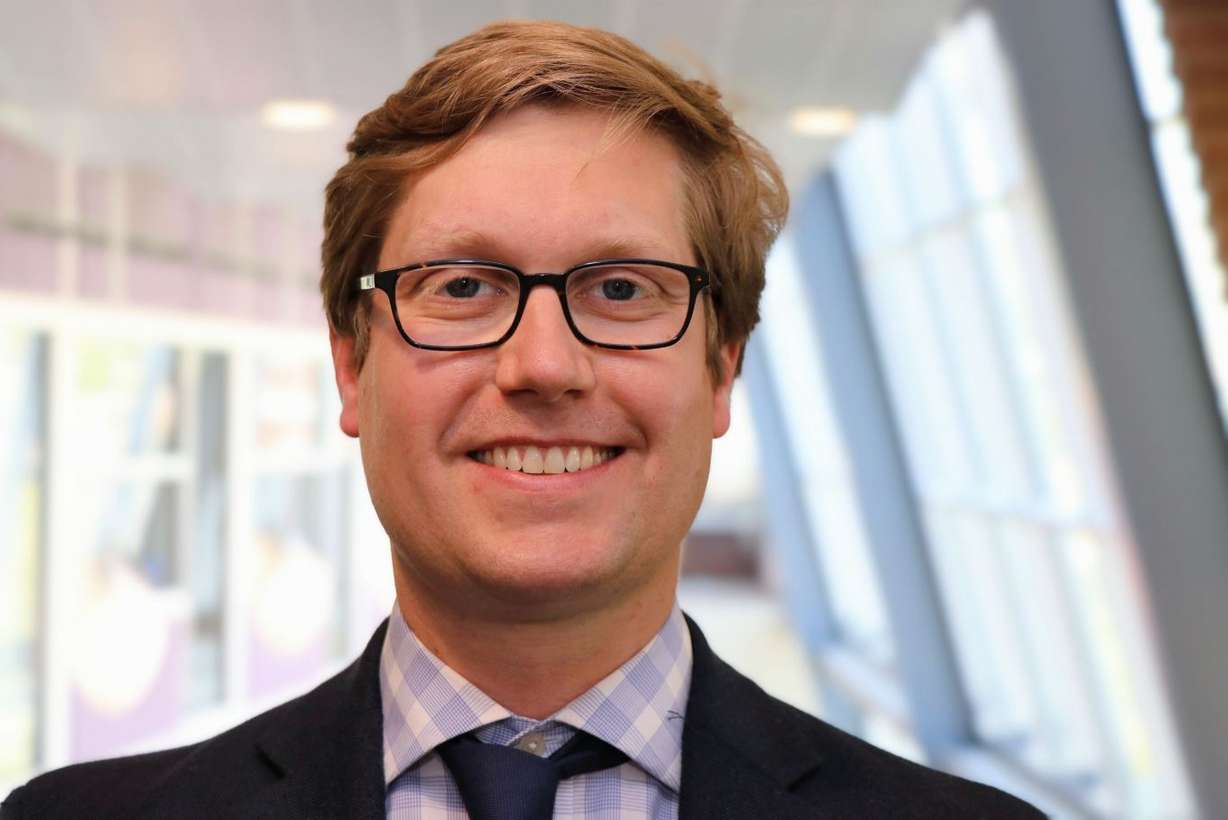 ×