Estimated read time: 4-5 minutes
This archived news story is available only for your personal, non-commercial use. Information in the story may be outdated or superseded by additional information. Reading or replaying the story in its archived form does not constitute a republication of the story.
When it comes to dressing up for Halloween, there's a wide spectrum of opinions. Some people go all-out, sparing no expense for a clever costume. Others prefer the clearance rack at the grocery store. And then there are those who don't dress up at all. (Boo!)
According to a recent Morning Consult survey, roughly 1 in 3 adults (31%) plan to dress up for Halloween this year. If you're among that group, you don't have to drop loads of cash on a pricey outfit you'll likely only wear once. Instead, here are some costume ideas using things you already have lying around the house.
Linus from 'Peanuts'
Just imagine your little one dressed up as the classic "Peanuts" cartoon character. You could easily throw together a Charlie Brown or Lucy outfit, but keep in mind that Halloween is usually fairly chilly. (And, in Utah, sometimes it snows!) That's why dressing up as Linus, the beloved character who totes around his blanket, is a genius idea. All you need is a striped red shirt, some black pants, and a cozy blanket to throw over your shoulder.
Pig in a blanket
Here's another one that's both clever and comfortable. Sticking with the blanket theme, this costume is even easier than the Linus one. Simply wrap yourself up in your favorite blanket, draw or print out a pink snout and ears, and go as a "pig in a blanket." People will appreciate your punny sense of humor and you'll stay warm all night — it's a win-win.
A LEGO
You don't have to be a master builder to put this ensemble together. To create a basic LEGO costume, all you need is a large cardboard box, a few disposable cups or bowls, a little paint and hot glue. The box should be big enough to cut out holes for your head, arms and torso to fit through.
Keep things easy by painting the box to match the color of your disposable cups or bowls. Next, tape or glue the bowls or cups on the front of the box to look like a LEGO. (If you have spray paint, you can do all the cutting and gluing first and then spray everything down at the end.)
Dalmatian
Due to the release of a certain Disney film earlier this year, dalmatians are really having a moment. Luckily, this costume idea is about as easy as it gets. All you need is an old white shirt and a black sharpie to draw on some spots. (You can also tape black paper circles to your shirt if you don't want to ruin it.) Bonus points if you add a red dog collar and a little face paint to really sell it.
A skeleton
You can't go wrong with an old, spooky classic like a skeleton costume. And all you need for this one is a black shirt, black pants, and white duct tape. Create "bones" out of duct tape by cutting out different lengths of tape and sticking them on your legs, arms and ribs. You can shape the tape into bones or leave the pieces straight. No need for perfectionism here — just have fun!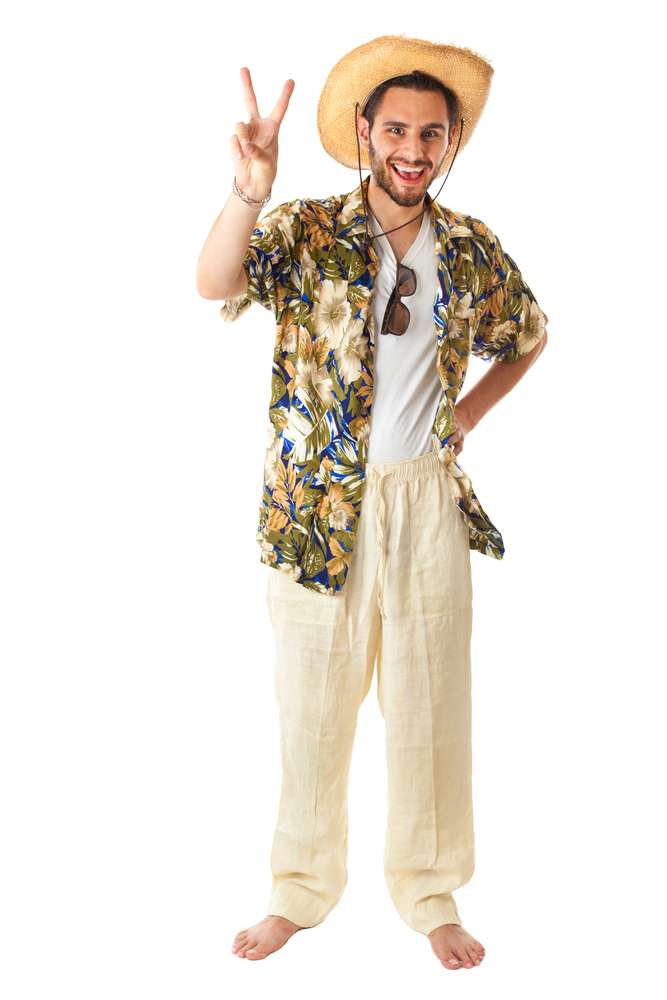 Tourist
You know that loud button-up shirt and your old pair of khakis that have been collecting dust in the closet? Now you can put them to good use by throwing them on and going as a tacky tourist this year. To complete the look, hang some binoculars around your neck, grab a fold out map (if anyone makes those anymore) and smear some sunscreen on your nose. Oh, and don't forget the fanny pack.
Your self-portrait
If you don't like costumes, makeup, or anything that requires more than one minute of prep, you'll love this costume idea. For the ultimate, low-maintenance costume, grab a spare picture frame from your home and go as your "self-portrait." The only downside to this one is that your arms may get tired after holding it over your face for a while. (You can always hang it around your neck and tell people you've "been framed.")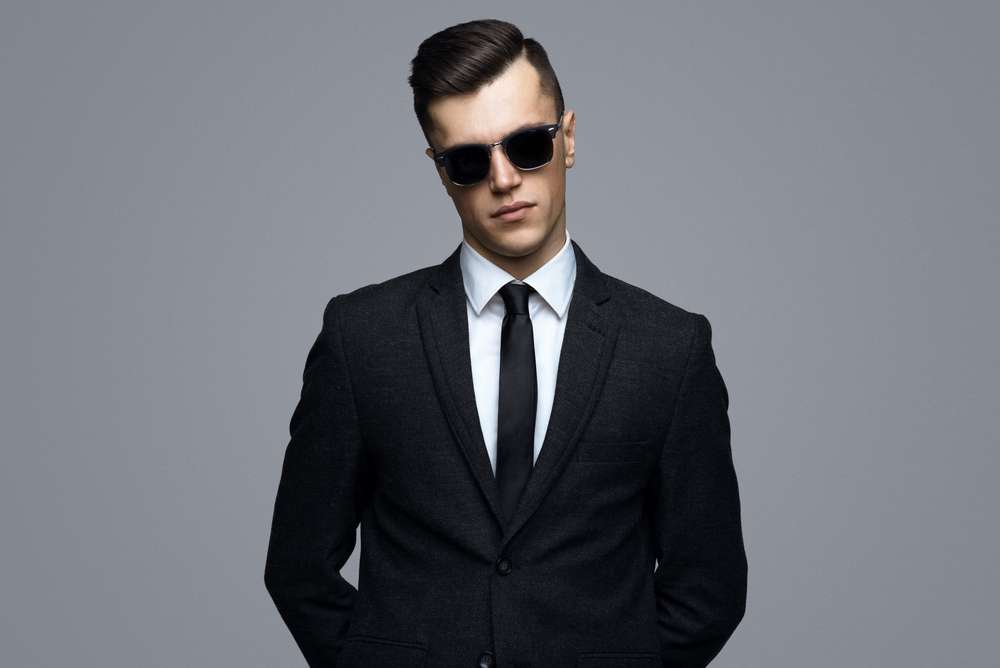 Men in Black
If you own a black suit and some sunglasses, then you have everything you need to dress up as these famous galaxy defenders. Easy-peasy!
Spice Girls
If you grew up in the 90s, you'll appreciate this costume pun. Grab a few of your girlfriends, don some aprons, and print out pictures of your favorite spices to go as the "Spice Girls." (Any children who understand the reference should get extra candy.)
A family member or friend
They say imitation is the sincerest form of flattery, which makes this last one a great costume idea. Dress up as a friend or another member of your family! Wear their clothes, mimic their hairstyle and grab a couple of their favorite things to clue people in on the joke. You can have a lot of fun with this one.
Not dressing up? Stay cozy at home!
Costumes can be fun, but sometimes the best thing about Halloween is staying home and enjoying a scary flick with friends and family. If you prefer to skip dressing up, just grab a comfy blanket from Minky Couture and munch on some treats at home while you enjoy a spooky classic. Happy Halloween!
×